The essence of Punjabism has been deep embedded in Bollywood from the time immemorial.
Even with passing times, Punjabis continue to rule Bollywood. Duhh…there is a reason that we even today see Bollywood makers adding Punjabi flavour in their films in the form of Punjabi song remakes, story set in the backdrop of Punjab etc…etc...
But do you have any idea as to who should actually be accredited for introducing Punjabiyat to Bollywood? It's the one and only, Dilip Kumar- The 'Tragedy King'.
Yes, the legendary actor known for defining intense melancholic roles in several films is the one who also introduced Bhangra to Bollywood. This introduction becomes even more special for its timing as it was the time when his contemporaries like Raj Kapoor, Devanand along with Dilip, the epitome of super stardom were flirting on screen with utmost grace. Also Read : Legendary Yash Chopra And His Eternal Love For Punjab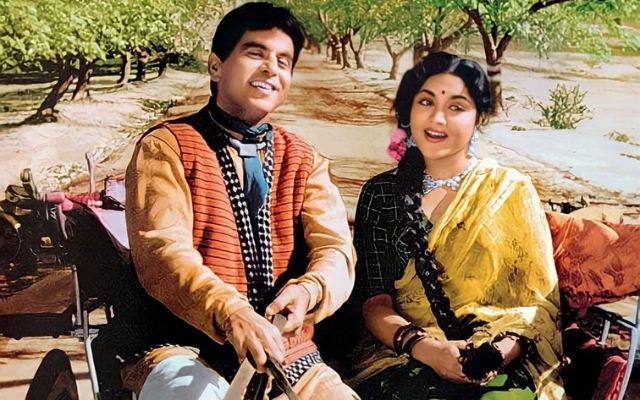 So, coming back to the introduction of Bhangra which happened in the year 1957 with BR Chopra's 'Naya Daur'. The film was based on the theme of Man vs Machine, with poor villagers resenting the advent of the bus.
Dilip Kumar, as the cheerful tonga driver wooing the ever-so-beautiful Vyjayanthimala, should be credited as the first to present the Bhangra on screen. The duet track was written by none other than lyricist, Sahir Ludhianvi for the timeless musical melody of OP Nayyar, 'Udein Jab Jab Zulfein Teri'. Since then, the song and dance have ruled the hearts.
A leading daily had reported that the iconic song was choreographed by Late Avtar Singh, a Markfed employee who was specially called upon to prepare the track.
Amongst many compliments that Singh received for the choreography was that from another legendary actress Nargis who had exclaimed, "This is the first time that men have danced like men in a Hindi film!" Also Read : Pakistani Artists Who've Contributed Enough To Punjabi Industry
While Punjabi singer Pammi Bai says, "There was a bit of Bhangra sequence with actor Manohar Deepak, brother of Avtar Singh, in the film Jagte Raho in 1956 but Dilip Kumar (Yusuf Khan) put the star stamp on the folk dance of Punjab."
It's worth noting that when the then-chief minister of Punjab honoured Punjabi stars in Bollywood at the Mohali cricket stadium in the mid-1990s, Dilip stole the show with an emotional speech in Punjabi, saying: "The soil of the film-world in Mumbai was very hard, and we Punjabis held it with our teeth!"
---