Babbu Bains from Ardab Mutiyaran will remain one of the iconic characters played by our Punjabi diva, Sonam Bajwa. The film was not only a commercial success at the box office but Sonam's character too created quite a buzz amongst the audience.
The buzz so strong that even years after the film release, Babbu's dialogues continue to rule the social media. Hands down, this would be considered as one of the path-breaking performances of her career. Also Read : Punjabi Movies With Strong Headed Female Protagonists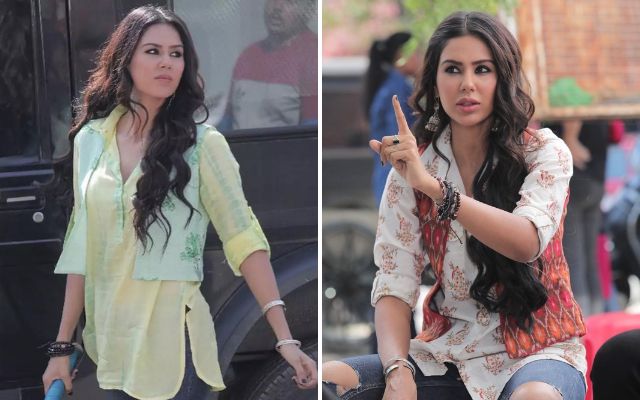 A purely woman-oriented film presented an epitome of this modern strong headed woman who absolutely knows how to live life on her own terms. She gets married to the love of her life but being a loud-mouth rebel, she prioritises herself who doesn't believe in any compromises in her life. The mirage personality of Babbu might sound arrogant to some section of society but she always stood up for what is right. Also Read : From Borrowing Money For Filmmaking To Creating History At Oscars- Guneet Monga's Inspiring Journey!
Right from her dialogue delivery to body language, Sonam ruled the entire film ever since she appeared on screen and how. The combination of kohled eyes and majha dialect couldn't have been any more perfect to bring out the sass and savage on screen.
Though she was outstanding in each and every scene of the film nonetheless, her introductory scene in the film where she gets out of her jeep in style to confront the group of boys eve-teasing her only to beat the hell out of them with her classic hockey stick which has a quote, 'Ghaint Jatti'!
Remember the dialogue, "Doctor kol jaa ke mera naam lai leo…Babbu Bains...ki?Babbu Bains…. ilaaj ch riyaat mil jugi...20%"! Man…What a powerful scene with a strong dialogue delivery!
I am sure that such power pact head-on dialogues and the emotions of being a rebellious woman must have inspired many girls out there. At least, I was quite moved and inspired!
By far, Babbu Bains from Manav Shah's 'Ardab Mutiyaran' is one of the most memorable roles of Sonam Bajwa beautifully written by Dheeraj Rattan. Apart from Sonam, this 2019 release also starred Ninja, Ajay Sarkaria and Mehreen Pirzada in the lead roles.
Well, our Punjabi industry indeed needs to have more of such powerful yet entertaining films. What do you think?
---