Gurnam Bhullar and Tania starrer 'Lekh' which released last year successfully managed to win over the audience. The sweet innocent love story with soulful music touched everyone's heart. No wonder, fans were hoping to get the sequel of the film and it appears Tania has just made an official announcement.
Actually, the actress recently conducted a Q/A session where she responded to so many questions asked by her fans. Among the many questions, the one that drew everyone's attention was a fan who asked for a sequel to Lekh. Also Read : "Punjab De Haqq Ch Bolan Di Saza Hai Ke Main 12 Mahine Cho 8 Vaar Chatt Nu Rassa Paunda"-Shree Brar On His Recent Controversy!
Responding to the same Tania replied, 'Hum Aaenge' and tagged her co-star, Gurnam Bhullar too in the story to which Gurnam reacted by saying, 'Hum Jaroor Aayenge' Also Read : This Punjabi Singer Feared Having A Sushant Singh Rajput End!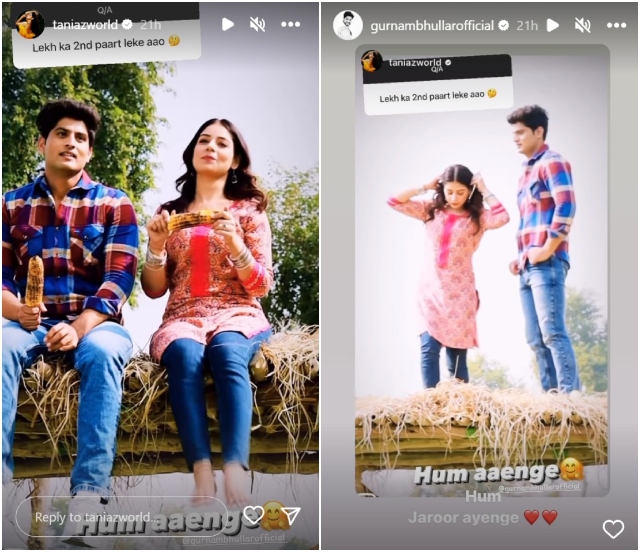 While Lekh was written by Jagdeep Sidhu, debutant director Manvir Brar had directed it under the production banner of White Hill Studios. Well, the excitement for a good project is always there. Also Read : Diljit Dosanjh Teams Up With Tabu, Kareena Kapoor & Kriti Sanon For 'The Crew'
Let's hope something concrete comes soon and the team make an official announcement.
---