Punjabi singers Mankirt Aulakh and Babbu Maan were interrogated by Special Investigation Team (SIT) for few hours at Crime Investigation Agency's (CIA) office in Mansa on Wednesday in connection with Sidhu Moosewala murder case.
Reportedly, both the singers reached CIA Mansa office at around 2pm and questioning continued for about three hours before they left at around 5 pm from there. As per sources, both the singers were asked if they had any information about the incident. Also Read : Yo Yo Honey Singh Is In Love Once Again. Who Is He Dating?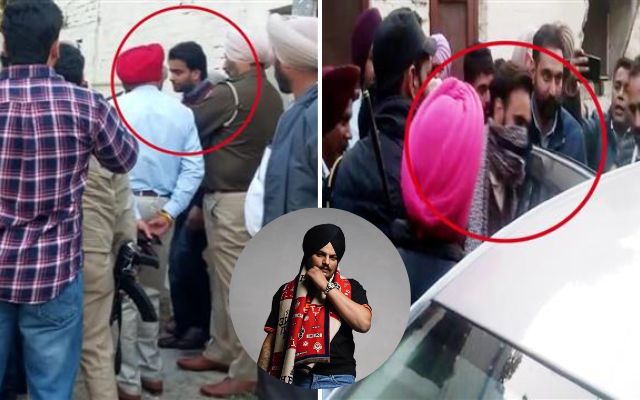 While Babbu Maan had several online verbal spats with Sidhu, Mankirt's named had cropped up during the murder probe as his pictures with infamous gangster Lawrence Bishnoi (the key accused in the case) went viral. In fact, Mankirt was also questioned about his closeness with Youth Akali Dal Leader, Vicky Middukhera. Also Read : Oh God! Kambi Rajpuria Is Battling Depression, Says, 'Kuj Karan Da Mann Nai Kar Reha'
As a matter of fact, Mansa police had stated that Sidhu was killed by the mastermind in the case, Goldy Brar with the help of Jaggu Bhagwanpuria and Lawrence Bishnoi to avenge Vicky's murder. Also Read : Sidhu Moosewala Murder Case: Punjabi Artists Who've Been Interrogated By NIA
The police have also summoned music director, Nishan Singh, son of senior police officer Baba Sandhu, and two residents of Muktsar's Bhangchari village.
Let us remind you, NIA had earlier grilled Mankirt Aulakh, Afsana Khan and Dilpreet Dhillon also in connection with the case. It is important to mention here that SIT in the chargesheet had called the murder a part of a long series of revenge killings between Bishnoi and Bambiha gangs with no mention of involvement of any person linked to the music industry.
---