Punjabi singer Kambi Rajpuria recently shared his health update on his official social media handle.
Through a series of stories, he confessed his struggle with depression for more than six months now. Disappointed Kambi writes that he has witnessed loneliness and abandonment from the very close. Though he did not indulge himself into alcoholism. Talking about his professional front, he shared that his songs are ready for the release but he is not feeling like doing anything. Being hopeful he says that the time shall pass but he shared the update as many of his fans have been asking him if everything is alright. Also Read : "Balle Balle And Slapping Thighs Is Not What Sikh People Are All About" – Randeep Hooda
In addition, the singer made it clear that it has nothing to do with his professional life. Take a peek at the shared sequence of postings! Also Read : Gurinder Chadha To Direct Disney's First Musical Film Based On Indian Princess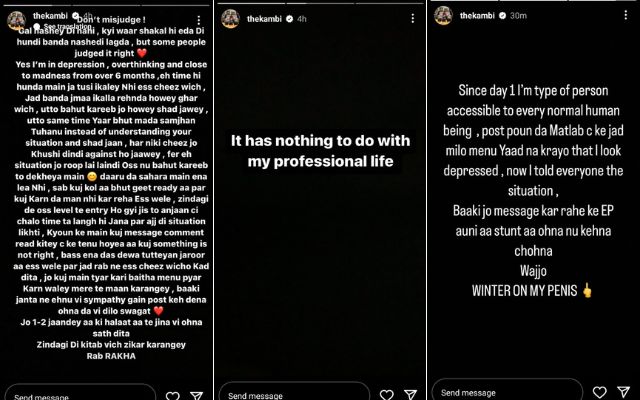 Kudos to Kambi for coming out and sharing it out in public. We certainly hope he pulls through whatever he is facing stronger than before.
---
More Article..
---