It was just a few days back that popular Punjabi actor Gurpreet Ghuggi had shared a video on his social media as he started the shoot for his next project which is titled, 'Bina Band Chal England'. In the film, he will be playing the character of Makhan Mistri, a motor mechanic.
Now, the team officially announcing the film, shared the first look poster of the film. Written by Raju Verma and directed by Satinder Dev, the film will star Roshan Prince, Gurpreet Ghuggi, B.N. Sharma, Harby Sangha, Saira, Sukhwinder Chahal, Rupinder Rupi, Seema Kaushal, Raj Dhaliwal, Neha Dayal, Manpreet Mani and Rana Jung Bahadur. Looking at the poster, we can surely depict that this one is yet another comedy movie on the way! Also Read : Yaar Tera Rockstar: Aarya Babbar Announces His Next!
To be released under the banner of V.I.P. Films USA, Palta Entertainment and Virk Trans Inc., the film be produced by Gurjeet Kaur, Payal Palta and Gagan Virk. Also Read : This Punjabi Singer Duo Disbands After 18 Years!
During the announcement, Gurpreet had shared an Instagram story too where he could be seen holding the clap board along with the team comprising of seasoned actors like Harby Sangha, Rana Jung Bahadur and Sukhwinder Chahal.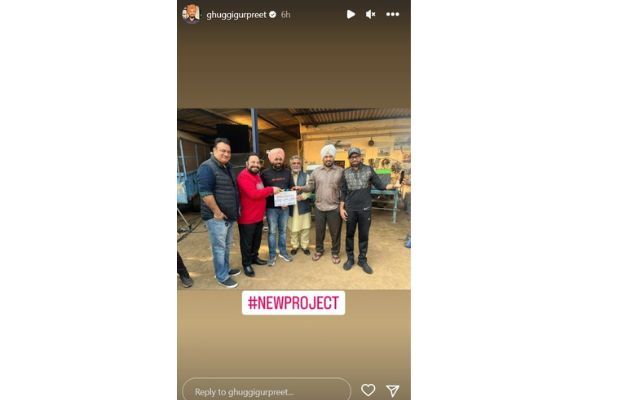 Looking forward to the release of this one, we wish all the luck to the entire team.
---