A traditional food festival, 'The Flavours of North India', will be organised by the North Zone Cultural Centre (NZCC), Ministry of Culture, Government of India at Kalagram, Manimajra, Chandigarh, from December 3 to 11, 2022.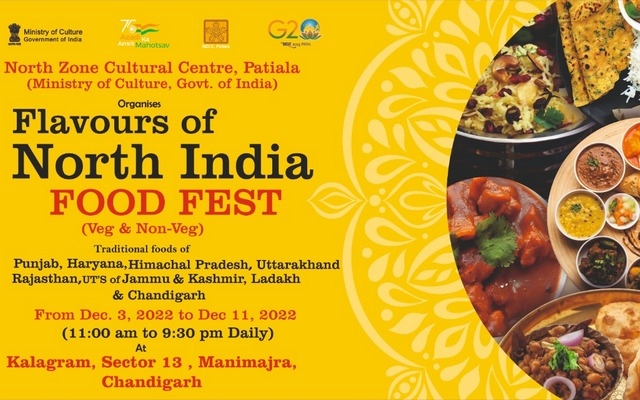 The centre of attraction in the festival will be on the authentic flavours from member States of the NZCC i.e. Punjab, Haryana, Himachal Pradesh, Rajasthan, Uttarakhand, U. T's of Jammu & Kashmir, Ladakh and Chandigarh. The daily festival timings will be 11 am to 10 pm. Also Read : Jaggo Aayi Aa: New Punjabi Movie Announced On Ancient Sikh Life
As per NZCC programme officer Yashwinder Sharma, a host of events, including quiz contest and cultural programmes comprising folk dances and folk songs (morning and evening) etc. will be organised during the 9-day-long festival. The fest would offer an opportunity to the visitors to have the taste of traditional foods of India.
---