Remember? Almost a decade back, Diljit Dosanjh had said "Khuttian Pain Gaiyan 29 June Nu" (there will be a storm/chortle/squabble on 29 June). And then came 29 June 2012 and it did create storm at the Punjabi film box office!
Yes, we are talking about the evergreen rom-com 'Jatt & Juliet'. It's been ten years since the film has released. Already feeling old? Well, let's revisit the blockbuster film of the last decade! Produced by Darshan Singh Grewal, Gunbir Singh Sidhu and Manmord Singh Sidhu, the romantic comedy drama has completed 10 years of its release today. Also Read : Diljit Dosanjh Had Almost Turned Down Dharma's 'Good Newwz'! But Why?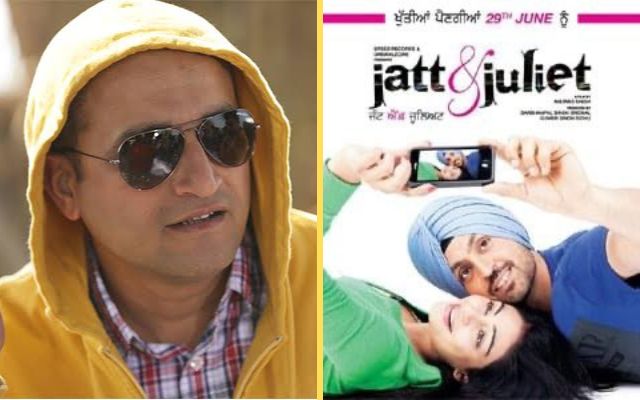 Thus, GhaintPunjab reached out to its story, screenplay and scriptwriter Dheeraj Rattan to find out some behind the scenes of this much celebrated and revolutionary film. Dheeraj was sweet enough to speak his heart out about the experiences and incidents during its filming.
Here's what he had to share!
How was Jatt & Juliet incepted?
"Now it's an interesting story about how it got planned. Mr Darshan Singh Grewal, who had produced few films before, was to join in as the producer of 'Taur Mitran Di' but Eros took over that film. Mr. Grewal took it as an offence! Thus, he wanted to produce another film and he had already talked to Diljit Dosanjh.
While I was already working on 'Taur Mitran Di', Mr Grewal called me up and we met. During this meeting, he revealed that he wants me to write a film for Diljit. There was a grapevine that Mr. Grewal won't be able to handle a big project on his own and the film may not start at all. But I felt he was quite serious about it. He gave me the token amount and I started working on a subject. I talked to Diljit, who then suggested me to write something keeping Canada in the backdrop. Within a day, this idea of a girl-boy from two opposite worlds started flourishing in my mind. Also Read : Celebrating 30 Years Of The Evergreen Cult Classic 'Jatt Jeona Morh' - Exclusive Interview & Trivia Inside!
Next task was to get a director for it!
There were a few people who were being considered for the director's seat. Diljit had suggested 'Shaitan' film director, Bejoy Nambiar due to a Punjabi connection (back then he was married to Raj Babbar's daughter Juhi Babbar) but I felt we needed someone who is aware of Punjab and how the Punjabi film industry functions. Luckily, Anurag Singh came on board as the director of the film."
How did you come up with the title 'Jatt & Juliet'?
"Initially, the film was supposed to be titled, 'Je Mile Oh Kudi'. Actually, an Astrologer had predicted to Mr Grewal that his film with J word would be a super hit. Thus, he liked the title and so did everyone except one person-Director Anurag Singh. The next day he called me and suggested two titles, 'Romeo & Heer' and 'Jatt & Juliet'. I liked the latter one. Mr. Grewal was also happy about the title with the word J. So that's how the film was titled 'Jatt & Juliet'.
CASTING FOR THE FILM:
Talking about the cast finalisation, Mr. Dheeraj Rattan revealed, Diljit was already doing the film. For the female lead, I approached Kulraj Randhawa. She had just done a hit Hindi film (Yamla Pagla Deewana) and maybe she was not sure about taking up a Punjabi Film at that time. Then I approached Neeru Bajwa, who was not taking my calls due to some issue with another film. I messaged her following which we fixed a meeting. While I was narrating her the script, she went on laughing.
She even told me that the audience had expected her to go with the character of Diljit in 'Jihne Mera Dil Luteya' so they will be happy now to see her being paired opposite him and obviously she said yes to the film!
Binnu Dhillon was the first choice for the role of 'Shampy' which was finally taken up by Rana Ranbir. Interestingly, even he was initially sceptical about doing it but as destiny had its own plans, it turned out to be one of his most memorable performances.
Then, I convinced Amrinder Gill to do the cameo since I was doing 'Taur Mitran Di' with him. Also Read : Chadi Jawani Budhe Nu: One Of The Rare Punjabi Films Based On A Theatre Play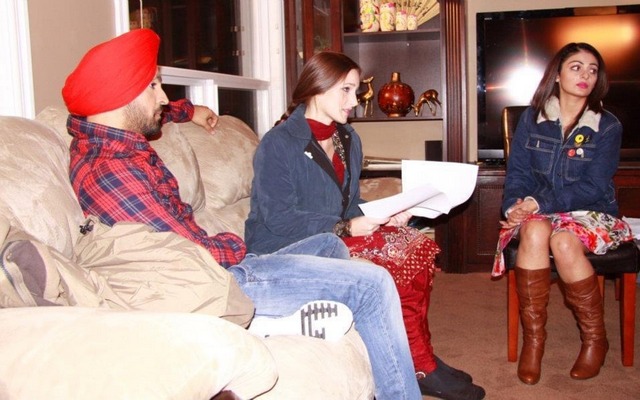 The music of the film was also well- received. Tell us a little about that?
Sharry Maan's song 'Pooja Kiven Aa' was a chartbuster and got added to the film.
Though, Diljit was not sure about someone else doing the playback for him. He had made it clear from the very beginning that he would sing all the songs.
At the same time, the best thing about Diljit is that he loves art and is an experimental person. Once he listened to the song, he loved it. Hence, he agreed to lip sync on the voice of Sharry Maan. I think it was a great gesture. Song fitted very well with the plot.
SUBJECT OF THE FILM:
"Talking about the subject of the film, two youngsters with dreams in their eyes went to Canada. Circumstances made them cross each other and they end up sharing the same apartment when she is already engaged to someone else. Now a conservative Punjabi audience would not have taken a liking to the plot of the lead actors living together. It was the beauty of the subject that the audience's mind did not go in that direction as I had not written it that way."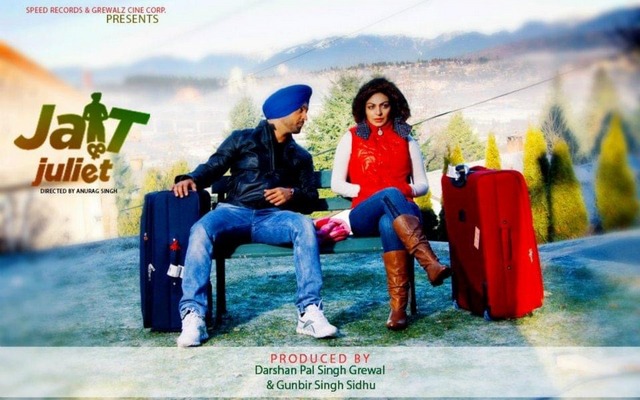 JATT & JULIET HAD BROKEN THE PREVIOUS BOX OFFICE RECORDS OF PUNJABI FILMS
It's amazing!
When 'Mel Karade Rabba' was released and turned out to be a big hit, many called it a fluke. Similarly, the success of 'Jihne Mera Dil Luteya' was seen as another fluke. But 'Jatt & Juliet' finally made the trade taking a Punjabi Film seriously. Such was the success of the film!
Makers came out with its sequel a year later in 2013 with 'Jatt & Juliet 2'. But why did they not take it further?
I know films like 'Jatt & Juliet' and 'Carry On Jatta' are a brand. Looking at the business aspects, it must be cashed upon.
For me, if makers want to take it further, they should go ahead but I won't be able to write it. They can take any other writer.
Why so?
"If you notice, I have woven the characters of a village guy and an urban girl in some of my initial films. 'Jatt & Juliet' is based on the same characterisation. Today I would enjoy working on subjects like 'Ardab Mutiyaran', 'Shareek', 'Ashke', 'Golak Bugni Bank te Batua', 'Shiddat' (Hindi), 'Chobbar', 'Khidari' etc. But going back to the same characters would not be creatively satisfying", he says.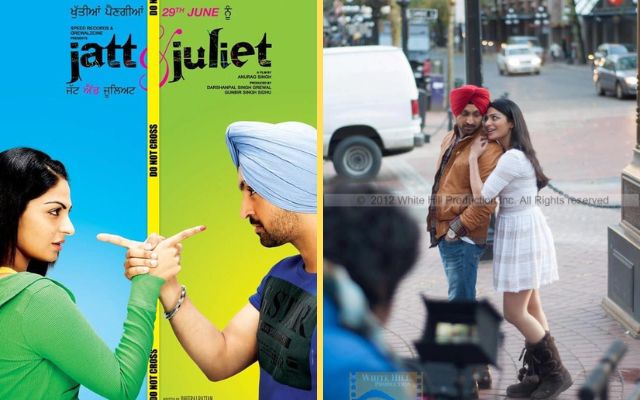 With Diljit Dosanjh & Neeru Bajwa in lead roles, the film had Jaswinder Bhalla, Rana Ranbir, Upasana Singh, Sari Mercer, Karamjit Anmol, Sunita Dhir, Baljinder Johal, Anita Devgan, Lakhwinder Sandhu, Anita Kailey, Amrit Billa, Tarsem Paul & BN Sharma in the principal cast with cameo appearances of Amrinder Gill & Isha Rikhi. Also Read : Punjabi Munda Vicky Kaushal Lost These Crucial Roles Before Making It Big In B-Town!
'Jatt & Juliet' came at the time when Punjabi cinema was in its evolving stage. It was the time when other Indian film industries also took notice of its success, resulting in a remake in Bengali. It was also one of those rare films which cater to all kinds of Punjabi audience, be it rural, urban, NRI and even connected with the Punjabi & Non-Punjabi audience outside Punjab, which further helped Punjabi cinema in expanding its reach.
TRIVIA:
1.Jatt & Juliet was planned as sweet little result as producer Mr. Darshan Singh Grewal wanted to prove that he can produce a big film on his own.
2.Gunbir Singh Sidhu & Manmord Singh Sidhu joined in as producers when the film was already on floors.
3.When Amrinder Gill was approached for the cameo, he had a liking for the subject and showed an interest to do the lead role but by then Diljit Dosanjh was already confirmed for it. Still, Amrinder Gill gladly did the surprise cameo.
4.Kulraj Randhawa was the first choice for the role of Pooja.
5.Rana Ranbir replaced Binnu Dhillon for the role of Shampy.
6.Now full-time directors Amrit Raj Chadda, Janjot Singh and Param Shiv had assisted on the film.
7.Jatt & Juliet was released close to the Bollywood films like 'Gangs Of Wasseypur', 'Maximum' and 'Bol Bachchan'.
8.'Bengali Babu English Mem'-A Bengali film was a remake of Jatt & Juliet.
9.Back then there were rumours that Himesh Reshammiya had bought the remake rights of the film. While it was also being speculated that Akshay Kumar may do Hindi version of the film.
10.There was a lot of buzz around Salman Khan making the Hindi Version of the film under his production with Maniesh Paul as the lead. But it did not materialise.
11.Anushaka Sharma had said in an interview that she watched 'Jatt & Juliet' on a flight and decided to cast Diljit Dosanjh in her home production 'Phillauri'.
12.As per box office India site, the 4-crore budget film grossed around 30 crores worldwide breaking the records of previous Punjabi films and also broke the records of Hindi films in the reign.
13.Initially, the film was supposed to be titled 'Je Mile Oh Kudi'.
14.Film had won awards for best actor, best actress, best film, best director, best screenplay and best supporting actress.
15.Except Sharry Maan's song 'Pooja Kiven Aa'(composed by Nick Dhammu), all other songs were composed by Jatinder Shah.
---