Lately, there has been a phase in the Punjabi industry when a lot of Punjabi movies are being announced and made but amidst all these announcements there were several movies which everyone was looking forward to with all the excitement but once announced, we did not hear anything about these movies and makers left us wondering as to what happened to these films?
So, let's take a look back!
AMAR SINGH CHAMKILA:
The biopic of late popular folk singer-lyricist-composer of the 80's era, Amar Singh Chamkila has been the favorite topic of interest of various filmmakers belonging not only from the Punjabi industry but also from the Bollywood but unfortunately, none of the projects could see the day of light till today. Also Read : Chamkila: An Unsolved Murder Mystery Tangled In The Web Of Conspiracies From The Past 32 Years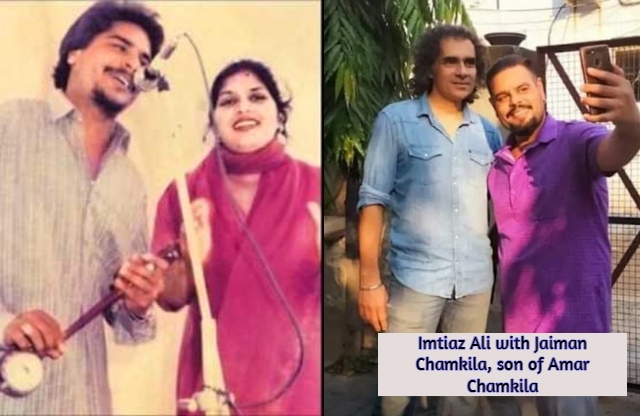 Infact, ace Bollywood director Imtiaz Ali had even acquired rights for his biopic and Kartik Aaryan-Sara Ali Khan were supposed to play the lead cast but who knows what's up?
SHIV KUMAR BATALVI: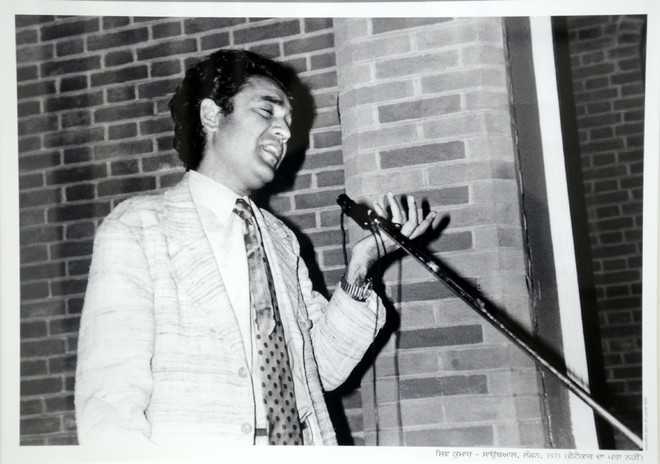 We will truly fall short of words while praising him because legends like him live on with his writings. Well, in order to bring his artistic side on screen in the late 90's veteran Hindi filmmaker Prakash Chabra had decided to make a film on Shiv Kumar Batalvi's life. He even approached his family for the film rights and even offered a good sum of money to his family. But unfortunately they did not allow him to go ahead.
Thus, Prakash then asked his writers to write a fictional story based on the life of late's poet and used a different name for his lead character. As a result of which 'Nadiyon Vichhde Neer' was made which starred Kanwaljit Singh, Upasana Singh, Neha Grewal, Dharam Taneja, Kulbir Bandesaron, Som Dutt and others. Also Read : Nadiyon Vichhrhe Neer: An Honest Tribute To Shiv Kumar Batalvi - Exclusive Interview Inside
KULDEEP MANAK: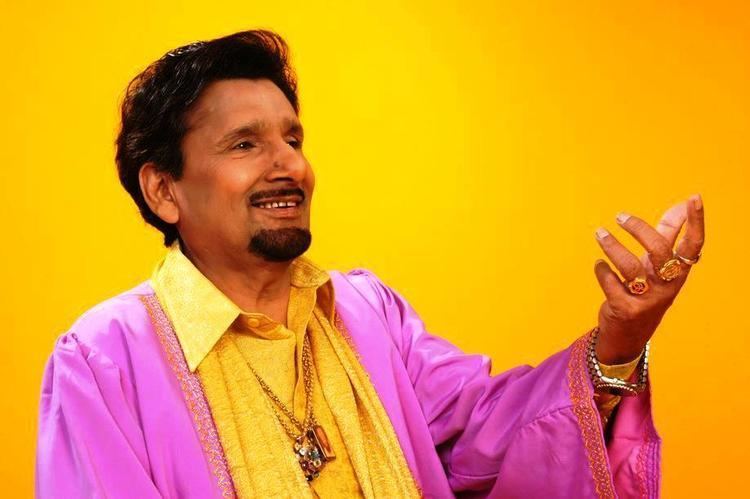 'Kaliyan Da Badshah' aka Kuldeep Manak is one of the most remembered singer of Punjab. Amidst so many biopics announced, a movie based on the life of late legendary singer was in the year 2019 under the banner of A Virk films and Josan Bros on the 68th birth anniversary but sadly this one too couldn't see the day of light.
JASSI SIDHU HONOUR KILLING CASE:
The worst homicide case that our state Punjab has ever seen was Jassi Sidhu case in 2000. So, the biopic on the case was announced by Dream Reality Movies who have earlier produced Rupinder Gandhi 1 and 2, Daakuan Da Munda and others.
The case shook everyone to the core.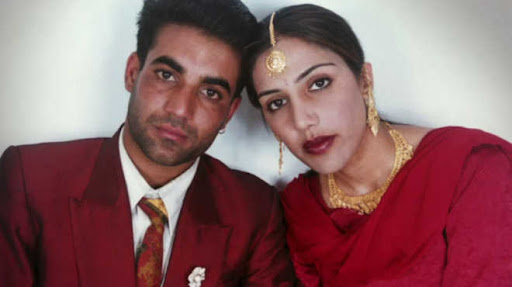 For the unversed, Jaswinder Kaur 'Jassi' Sidhu, was a beautiful rich Canadian girl who fell in love with a poor Tempo driver Sukhwinder Singh 'Mithu'. Their love story started when the two were teenagers, as young as 16 and 18. Though Jassi flew to Canada, they were in constant touch as Mithu had already told her about his feelings. The puppy love grew and their feelings deepened for each other. Soon Jassi was pressurized for marriage by her family but she told them that she would get married in India. They both were aware of the fact that no one would agree for their marriage. And knowing this, the duo eloped and got secretly married on March 15, 1999. The news leaked at the time when Jassi was helping Mithu to come over to Canada. As the news spread Jassi wasn't allowed to work and a case of kidnapping was slapped on to Mithu. For this case, Jassi sent a fax stating that this was a false report but she had to fly down to the country for the hearing. Sadly, this was her last flight as she couldn't return after this. The duo came to Chandigarh after the case and Mithu's family was planning a reception. Jassi and Mithu went shopping1 for their reception in village Narike near Malerkotla and decided to go out for dinner. While coming back they both were attacked by seven men with swords and hockey sticks. The murderers wanted to kill Mithu but as Jassi rebelled and told them that she would report this to police, they killed her and dumped her body in a drain. Also Read : Punjabi Cinema To Witness A Film On The Worst Homicide Case Of Punjab - Jassi Sidhu Honour Killing
In the year 2005, the Punjab police got their hands on the goons. One of them was an inspector in the Punjab Police. During the case many pieces of evidence were shown, one of them being a document that Jassi had submitted. It was an affidavit to the police claiming her parents could kill her and her husband. The goons left Mithu to die but he survived the attack and was in the coma for a month. He had to face a lot even after this, he got accused in a rape case, which turned out to be false. It was a case planned and financed by Jassi's family.
It took years, but in 2012 Malkiat Kaur Sidhu and Surjit Singh Badesha, the mother and uncle of Jassi were arrested as they were the masterminds of this cold-blooded homicide.
AMRITA SHEIRGILL:
Not many might know but veteran actress Deepti Naval wanted to make biopic on Amrita and had even reached out to her family but she eventually backed out.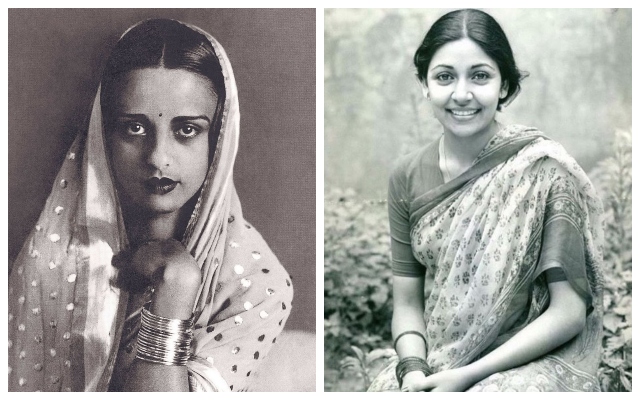 SAHIR LUDHIANVI:
This is one another topic which had excited a lot of filmmakers but still this has been only in the news. In fact, a lot of names including Abhishek Bachchan, Irfan Khan and for female lead names of actresses like Priyanka Chopra, Kareena Kapoor Khan, Taapsee Pannu had also cropped up but nothing could work out.
However, a few weeks back, the news of the revival of the project by Shah Rukh Khan had created a lot of headlines. Also Read : Shah Rukh Khan May Revive Sahir Ludhianvi's Biopic
But no official confirmation on the same was issued.
NIRMALJIT SINGH SEKHON:
We have seen several biopics on brave hearts which have not only moved us as individuals but has inspired us in so many ways.
Shershah, Gunjan Saxena, Neerja to name a few but one of such biopic we all have been looking forward to is Nirmaljit Singh Sekhon who was martyred at the age of 26 in 1971 Indo-Pak war.
Actually, Sekhon was posted at the forward base in Kashmir, with the squadron named Flying bullets. In December Pakistan attacked at 14 airfields all across North India to preempt the Indian Air Force. Sekhon's plane was an obsolete Gnat. On 14 December 1971, Sekhon's airfield was attacked and the only available pilot at that time at Srinagar base was Nirmal Jit Singh. Flying from Srinagar on Dec 14th, Sekhon single-handedly took on all six PAF Sabres. Also Read : A Punjabi Biopic Film On The Life Of Nirmal Jit Singh Shekon, IAF's Only Param Vir Chakra??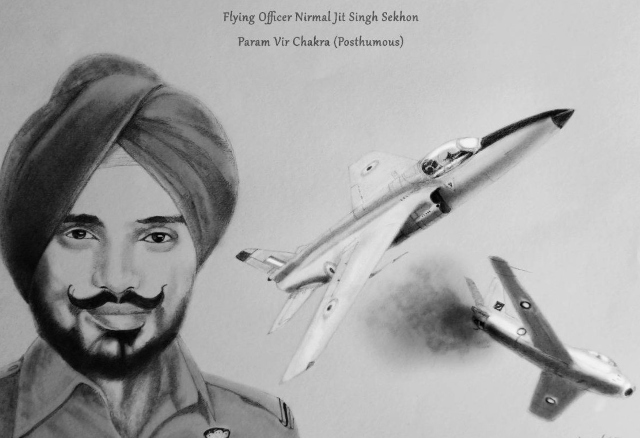 Sekhon, after being hit, was advised to return to the base. He is said to have flown in straight, wings level for some time, then going inverted, plummeting down, probably due failure of control system. He attempted a last-minute ejection, which did not prove successful, as his canopy was seen to fly off. The wreckage of the Gnat was found in a gorge, near the road coming from Srinagar town to the base, a few miles from the base. Despite many search efforts by Army and Air Force, his remains were never found due to the mountainous terrain of where his fighter went down, much to the disappointment of his wife and family.
KAPIL SHARMA:
Well, this might come to you as a surprise but that's true!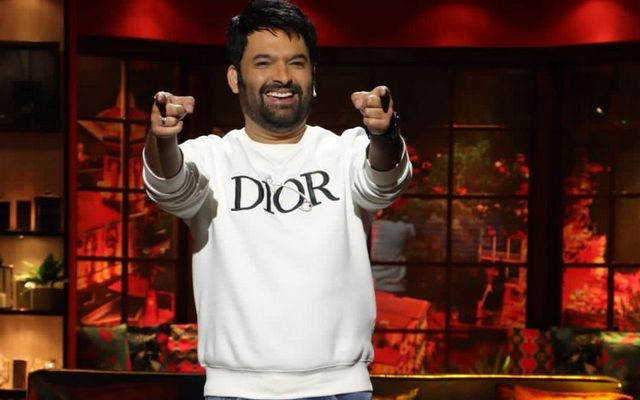 A few years back the director of Krushna Abhishek starrer 'Woh Teri Bhabhi Hai Pagle' who has primarily worked in Bhojpuri cinema had also expressed his interest in making a film based on the life of popular comedian Kapil Sharma and he had even claimed to have got enough material to go ahead with his plan. However, we did not hear anything from him later on. Also Read : From Amritsar To Mumbai, Now A Kapil Sharma Biopic On The Cards
So, this was the list of a few biopic announcements that were made and just like you even we were so excited to see these films being made but unfortunately these films were announced only to become a talk of the town. Well, we really hope at least some of these movies actually make it to the silver screen.
Which one of these do you really want should be made, do let us know in the comments section.
---