Lately, popular Punjabi singer Afsana Khan has been in the headlines ever since she became a part of controversial reality show, Bigg Boss 15. In fact, her eviction had also become a topic of discussion after she tried to harm herself owing to her mental health issues.
However, before entering the show talking about her wedding plans with Saajz she had said that she is very excited to get married and in fact she was supposed to get marry in November but she postponed her marriage for the show. "November mein shaadi hai par mein chorr ke aai hun...mujhe shaadi ka bahut shauk hai. Aap kaise reh lete ho pyaar aur shaadi ke bina...mein toh bimaar ho gayi thhi fiance ke bina." Also Read : Shocking! Punjabi Actor Kaka Kautki Passes Away
Post her eviction, everyone was waiting for the couple to get married and the details are finally out! Also Read : 'Dupatta Tera Sat Rang Da' Model Anchal Kumar - Here's What She Looks Like Now!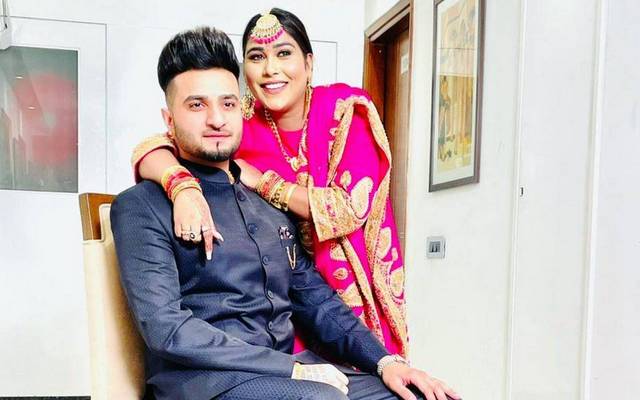 So, while talking to a leading daily, Afsana has revealed that she will get married to Saajz next year in February in Chandigarh. She went on to state that how much proud she felt when Saajz supported her while she was inside the Bigg Boss 15 house.
Let us tell you, Saajz while defending 'Titliyaan' singer's unruly behavior had called her a 'sensitive' person who needs to be treated in a certain way. He had even said that she is strong and has a clean heart who doesn't understand politics. Also Read : Saajz Reacts On The Unruly Behavior Of Afsana Khan In Bigg Boss 15!
Well, the news of couple getting married is sure to make all Afsaajz fans go gaga and even we are looking forward to see them tying a knot.
---
More Article..
---