The Punjabi singer-songwriter Singga posted a few stories on his Instagram yesterday where he was slamming the Punjabi industry for its casting couch practice.
The singer condemned the activities that some directors and producers do to launch new talent in the industry. His words were "Koi Kise de talent, acting, singing skills nu importance ni dinda… aa haal aa Punjabi Industry Da.
Punjabi movies de eda de directors-producers shame on you (thumbs down emoji)". Also Read: Actor Yusuf Hussain passes away at the age of 73!
He even talked about knowing the struggle of being a newcomer in the industry after leaving your home, parents and moving to a new city. Then if you face something like the casting couch, it breaks your confidence.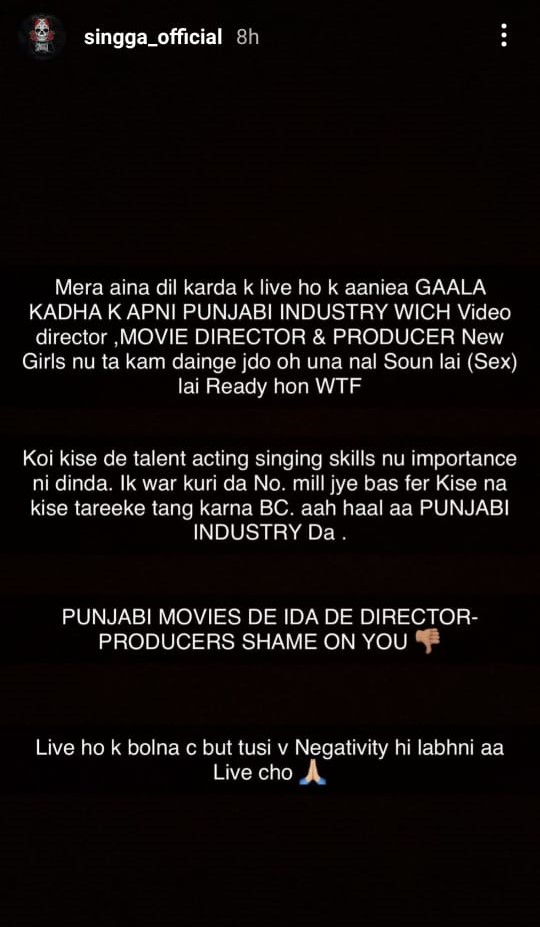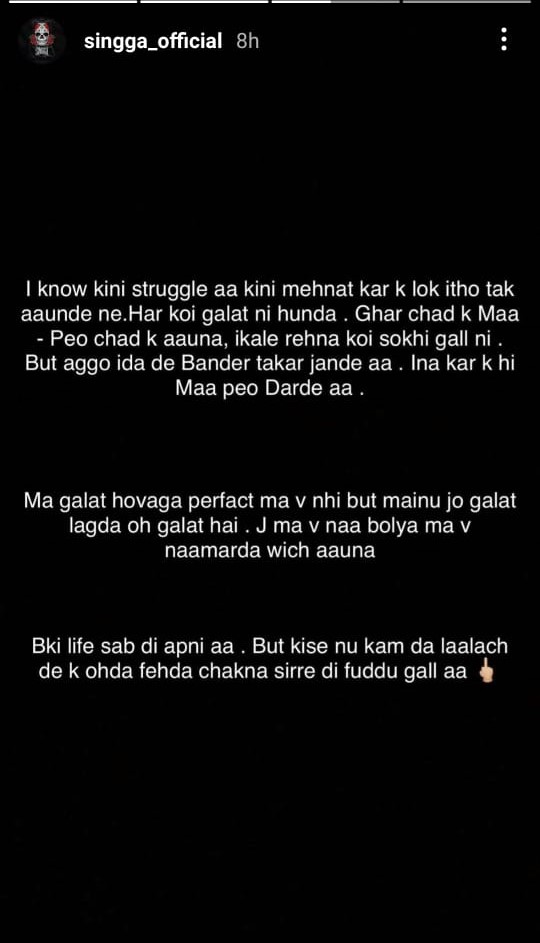 The casting couch issue is something that is prevalent in other film industries too and it has been talked about earlier. However, Singga should be applauded for coming forward and talking about it being present in the Punjabi industry. Also Read: Bigg Boss 15: Afsana Khan Wants To Kiss Shamita Shetty! Why?
Singga is otherwise famous for his songs like 'Sheh', 'Shadow', 'Photo', etc.
---
More Article..
---