Waris Ahluwalia may not be a commonly known household name in India, but he has surely left a mark among the global audience!
For those of you who don't know about who Ahluwalia is, fret not, just read ahead!
Waris Ahluwalia is a designer-turned-actor and one of the very few Sikh actors in Hollywood who have made an impact. However, before an actor, Ahluwalia is a designer and owns the fashion company 'House of Waris'. 'House of Waris' sells not only jewelry but has also expanded into scarves, accessories, herbal teas among other things. Also Read: Who Is Harnaaz Sandhu: The Miss Universe 2021 (India)?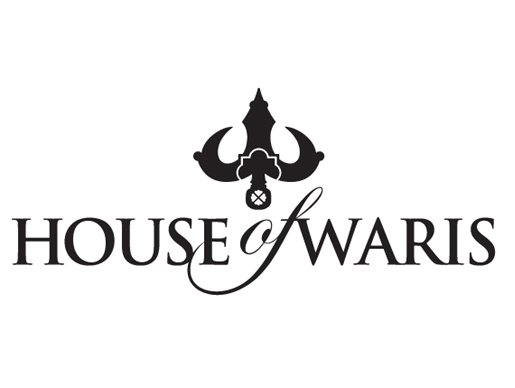 Interestingly, he had not planned on going into jewelry design at all! His company began after the owners of Maxfield's in Los Angeles noticed Ahluwalia's elaborate diamond rings and placed an order with him. In fact, he had actually planned to have a career in politics and even President Clinton while working with the secret service in his college years! But destiny had other plans and he landed in fashion!
'House of Waris' is said to be influenced by themes of romance and ancient history. Waris also frequents visits to Rome and Rajasthan where he has worked with varied craftsmen from each city. His company has also collaborated with international companies like Forevermark, Pringle of Scotland and A.P.C. Also Read: Bohemia Opens Up About His Health, Reveals "Suffering From Multiple Physical Issues"
Not only this, Waris is also a do-gooder, he has actively been a part of non-profit organizations including the Elephant Family, an international NGO dedicated to protecting the Asian elephant from extinction in the wild; and Mumbai: We Got Your Back! This NGO worked with the after-effects of the November 2008 attacks in India.
Coming to his fame as an actor, Ahluwalia began acting with the film 'The Life Aquatic with Steve Zissou' (2004) which was written and directed by Wes Anderson, a friend of Waris. The film also featured Bill Murray, Owen Wilson, Anjelica Huston, and Cate Blanchett. The actor has also played small but pivotal roles in Wes Anderson's 'The Grand Budapest Hotel' (2014) and Deepa Mehta's 'Beeba Boys' (2015). He even got nominated for the role of 'Best Supporting Actor' in the prestigious Canadian Screen Awards for his significant role in 'Beeba Boys'. Also Read: Movies Updates: Here's A List Of All The Punjabi Movies Releasing In October - 2021
Other than this, he has been a part of movies like 'Inside Man' (2006), 'The Darjeeling Limited' (2007) and 'I Am Love' (2010). He has also been a model for Gap and been part of their 'Make Love' ad campaign, which showed a handsome Indian man, wearing a Sikh turban, posing with a beautiful brunette Caucasian woman. The ad promoted diversity and was applauded by Sikhs and non-Sikhs alike! He was also part of the television shows 'The Unusuals' (2009), 'The Carrie Diaries' (2013) and the Netflix show 'Russian Doll' (2019).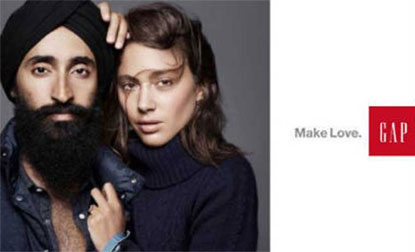 The actor caught the world's attention in February 2016 when his story made headlines in the United States. So basically what happened was, he was stopped from boarding an AeroMexico flight to New York from Mexico City because he was wearing a turban and had a beard. The security check asked him to remove the turban for checking but he refused and so he was barred from taking the flight. Also Read: Sidhu Moosewala Reacts To 'Moosa Jatt' Controversy!
Even though the airline offered him another ticket later and told him he wouldn't have to remove his turban, Ahluwalia did not accept the same. Ahluwalia even updated his social media about this incident and there was an uproar amongst civil rights activists and international Sikh coalitions.
Later that year, on October 19, 2016 in a rare honor, New York City declared the day as 'Waris Ahluwalia Day' in recognition of the Sikh-American actor and designer for his 'powerful' message of countering ignorance and advocating for religious understanding and tolerance. How cool is that!? Also Read: 10 Times Bollywood Actors Wore A Turban!
In addition to all of this, Ahluwalia was a Council of Fashion Designers of America Organization (CFDA)/Vogue Fashion Fund Finalist in 2009. In 2010 he was inducted as an official member of the CFDA. He is also known for his impeccable style; he was on the 2010 'Vanity Fair Best Dressed List' and came in second in 'British GQ's best dressed international man list.
---
More Article..
---