We know how much you love Punjabi movies and look forward to their release dates.
So, in order to reduce your hassle and struggle we have curated a list of all the Punjabi movies which will be releasing this festive season so that you can mark your calendars in advance and plan your routines accordingly.
Well, you can thank us later! For now, go ahead to and check out the release date of your favorite movie stars! Also Read : Upcoming Punjabi Movies - 2021!
WEEK-2:
Movie: JINNE JAMME SAARE NIKAMME
Release Date: Oct 14
'Jinney Jammey Saare Nikamme' directed by Kenny Chhabra was initially supposed to release on Oct 22. Written by Naresh Kathooria, who had also written super hit 'Carry On Jatta' franchise will star Binnu Dhillon, Jaswinder Bhalla, Seema Kaushal, Pukhraj Bhalla, Maninder Singh, Karamjit Anmol's son Armaan Anmol, and others. The movie will mark the debut of veteran actor Karamjit Anmol's son, Arman Anmol.
Interestingly, this one will stream on Zee 5.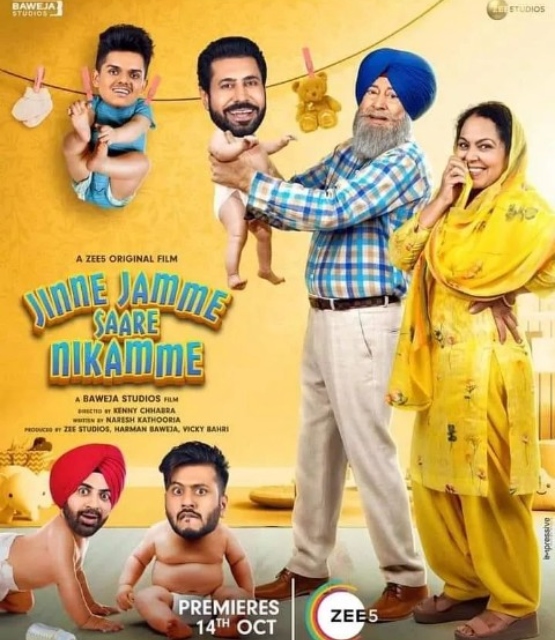 Ever since the trailer of the movie was released, it is receiving mixed response. People are lauding the subject for it has not been attempted before in the Punjabi industry but at the same time some of the netizens are infuriated for its collaboration with the corporate house.
This comedy film features artists who have always made people laugh out loud with their comic timing. Let's see how well this one turns out to be. Also Read : Vicky Kaushal Starrer Sardar Udham Singh's Teaser Is Out, Here's What We Saw!
Movie: HONSLA RAKH
Release Date: Oct 15
Now, this was one of the much-awaited movies releasing this year!
The movie will star such big faces of the industry that have remarkable fan following including Diljit Dosanjh, Sonam Bajwa, Shehnaaz Gill and Shinda Grewal in the lead roles. This one is directed by Amarjit Singh Saron.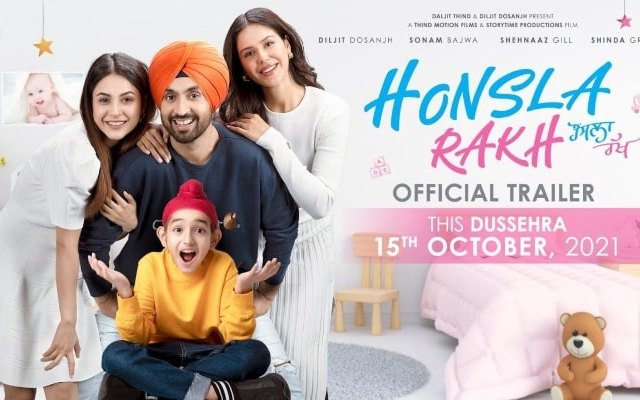 The movie will also mark the debut of Diljit as a movie producer this time.
Shehnaaz Gill fans were even more excited to see her on 70 mm-screens.
The trailer of the movie has won over the audience's hearts and expectations are also high with the movie. Also Read : 'Honsla Rakh' Trailer Review: Looks Like A Typical Comedy But We're Still Keeping 'Honsla'
WEEK-4:
Movie: YES I AM STUDENT
Release Date: Oct 22
After facing certification issues with his debut movie, 'Moosa Jatt' in India, Sidhu's next 'Yes I Amhttps://ghaintnet.akamaized.net/GhaintPunjab/october-movies-ghaintpunjab.jpg Student' will hit the theatres on Oct 22. The movie is directed by Tarnvir Singh Jagpal while written by Gill Raunta. The movie will star Sidhu Moosewala and Mandy Takhar in the lead roles.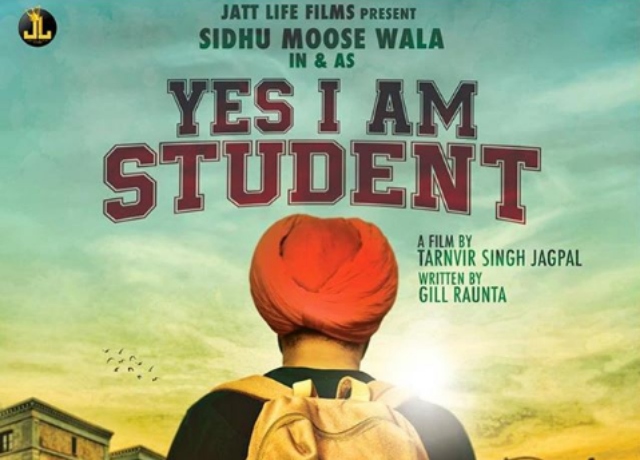 After facing sheer disappointment with the delay of 'Moosa Jatt' Sidhu Moosewala fans will eagerly look forward to this. Are you also a Sidhu Moosewala fan?
WEEK-5:
Movie: UNTITLED
Release Date: Oct 29
After facing commercial success in his recent release 'Qismat 2', Ammy Virk is ready with his next 'untitled' film.
Actually, after the release of Qismat 2, Ammy had shared a post on his Instagram account sharing that his next project will be released on October 29, though he did not reveal the name of the project but fans are surely curious! Also Read : Ammy Virk Opens Up Another Venture!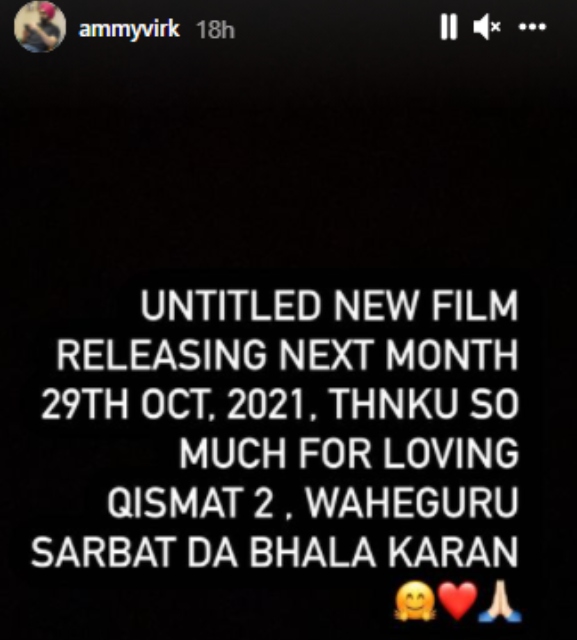 So, let's see the project he is ready with to bring for his fans!
For now, these are the movies which are locked to go on floors in October. Also Read : "Creating Content For OTT Is A Bigger Challenge": Director Prem Singh Sidhu
Well, which of these movies are you excited for? Don't forget to share with us in the comments section.
---