Looking back at the graph of our Punjabi industry there is no denial it has been growing. Be it in terms of the number of films being made every year or the kind of subject being the choice of film makers.
Movies like Punjab 1984, Angrej, Qismat, Rupinder Gandhi and many more in itself is the testimony of the recent experiments which happened in the recent years. Why just movies? Even we are getting to see our Punjabi cinema venturing in the recent trend of Punjabi web-series which are being appreciated by the audience as well. Also Read : After Elly Mangat, Rami Randhawa Stirs Another Controversy With Prem Dhillon!
Having said that there are certain things which are still lacking in the Punjabi industry as highlighted by the popular actor Jagjeet Sandhu who has been in the industry for some time now and owing to his amazing acting skills he was able to get several projects from tinseltown as well in his kitty. Also Read : The Reason Why Jimmy Sheirgill Didn't Wait For A Lead Role In Bollywood!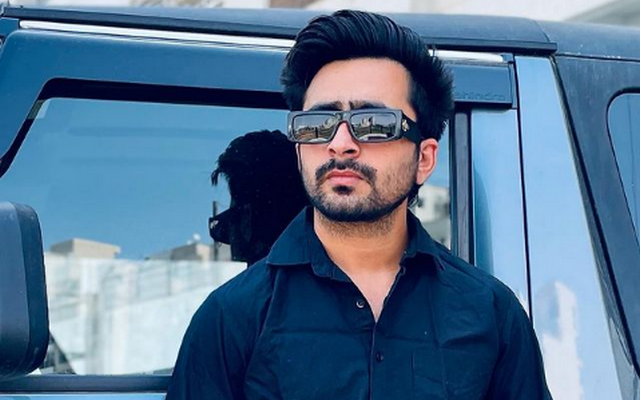 Having worked in both the industries, 'Bhola' aka Jagjeet still feels certain things in which Punjabi industry lacks.
So, in an exclusive interview with GhaintPunjab, Jagjeet highlighted the difference of work culture in Punjabi and Bollywood industry. Also Read : Superstar Harrdy Sandhu Regrets Not Being Able To Do This In Life!
While talking about the B-Town, he stated that people in the Bollywood industry are absolutely professional. Even the so called big 'superstars' would attend the workshop with other actors for the project. One leaves his fame and stardom at home while on the sets and prepare religiously for it. Furthermore, he revealed he was surprised to see pin-drop silence on the sets to avoid distractions for the actors and ease the acting process.
In conclusion, he went on to highlight that makers in the Hindi industry give more importance to content. "People there first write the story and then actors are decided. On the contrary, here actors are decided first based on which story is written. So, this one is the major difference because of which we still lack on certain grounds." Also Read : Do You Know Jasmine Sandlas Once Sold Music CD's Outside A Discotheque?
Well, as an audience we too can feel that difference, don't we? What do you think of Jagjeet's audience, don't forget to share with us in the comments section.
---