A few months back a controversy had happened between popular singer Karan Aujla and Amrit Maan. Both the singers replied each other through social media posts but never came out in public to openly talk about it.
Now, for the first time after the controversy, Amrit Mann has talked about his controversy with Karan and controversies that happen in the industry in general amongst the Punjabi artists. Also Read : Diljit Dosanjh Doesn't Want To Be A Bollywood 'Star'!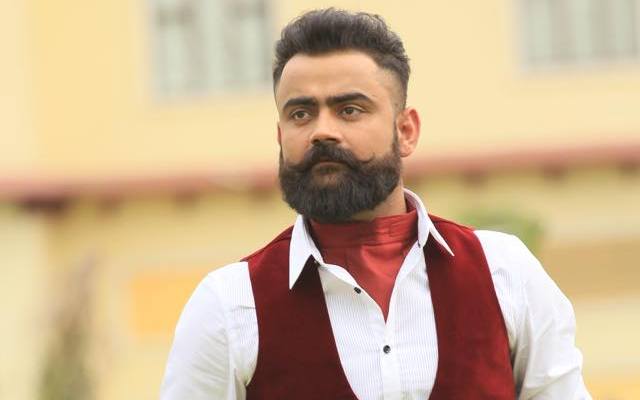 So, Amrit said that he believes that there is an age when an individual is aggressive, he tends to react fast but slowly and gradually one realizes that it will not bear any fruit. People love songs and not the controversies.
Furthermore, he states that an individual can take resort to the controversies for sometime but it is only the talent which will help you sustain and that is what one should be focusing on. Controversies can help you create the buzz but not the career. Also Read : Oh Balle! Sidhu Moosewala Becomes The First Indian Singer To Perform At Wireless Festival!!
AMRIT MAAN'S TAKE ON CONTROVESRY WITH KARAN AUJLA
Talking about his controversy with Karan Aujla, he reveals that he doesn't have any issue with anyone but of course there can be ideological differences. There can be difference in choice and he went on to request his fans also to maintain some sort of dignity and limit while saying anything against anybody on social media. In addition to this, he states that every artist enjoys the stardom owing to the hard work they've put in over the years. I really have no personal grudges with anyone. Also Read : Raj Kundra Granted Bail In Adult Film Creation Case, Shilpa Shetty Reacts!
THE CONTROVERSY!
Let us remind you, the controversy between Karan Aujla and Amrit Maan had started during a chat show when Karan Aujla was asked about the quality that he would like to inherit from Amrit to which Karan had given a shocking reply saying, 'Nothing'.
After this, 'Bamb Jatt' took to his social media to share a photograph and gave an indirect reply stating, "Kal de jwaak reply bhaalde ….Muccha di growth layi Dwaai bhaalde". Also Read : Thetford's Butten Island To Be Renamed 'The Park Of Maharajah Ranjit And Duleep Singh'!
This led to a series of replies on social media. While Karan posted a story on his social media taking a dig and wrote, "mirch larhgyi"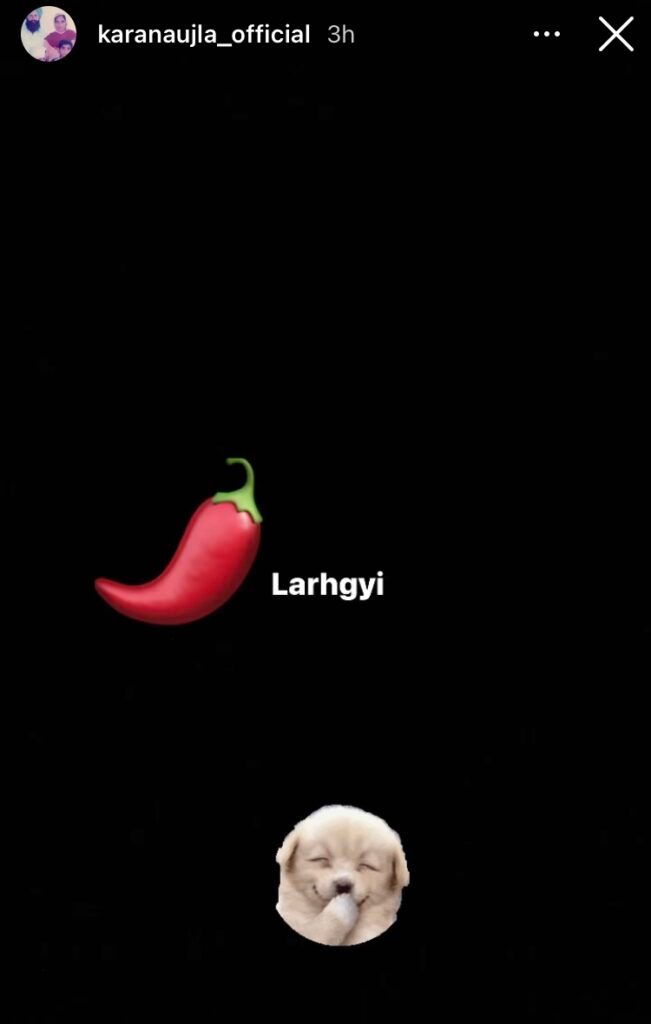 In response to which Amrit further replied, "Geet lagda sachio laffede vangu vajj rahe aa jwaaka de"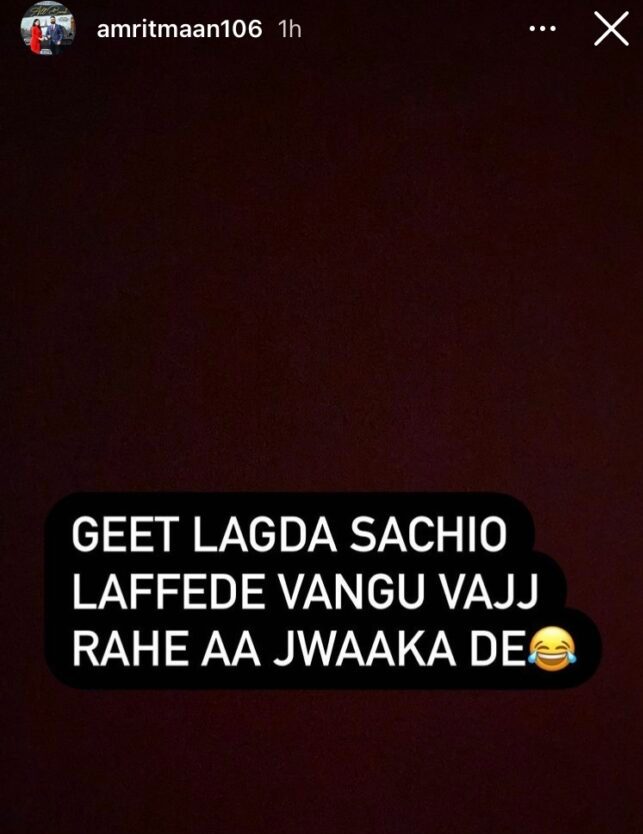 This even led to the arguments amongst the fans of both the singers on social media.
---