The increase in the availability of content has led to a more nuanced and alert audience. Additionally, the factor of inclusivity and multiculturalism has become important for any production to get approval from a wide audience.
Now you might wonder why we're discussing this topic today! Well, the Sikh community has been gaining more and more traction in the foreign lands but did you know that Oscar-Bafta winning actor Sir Ben Kingsley portrayed a Sikh in a Hollywood film? Also Read: Thetford's Butten Island To Be Renamed 'The Park Of Maharajah Ranjit And Duleep Singh'!
Hollywood actor Ben Kingsley has a long list of films under his name, including director Richard Attenborough's 1982 film, 'Gandhi' where he played the role of Mahatama Gandhi and even won many accolades for it. But the reason we are discussing him today is because of his role as a Sikh driver in the 2014 film, 'Learning to Drive'.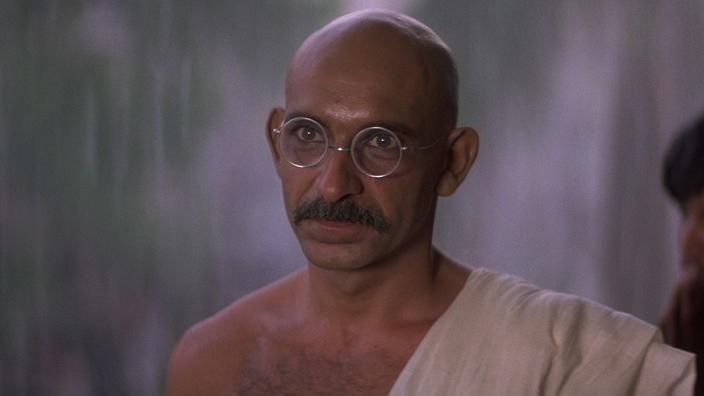 The American comedy-drama film directed by Isabel Coixet was based on a 'New Yorker' article by Katha Pollitt. The film stars actress Patricia Clarkson as 'Wendy', a successful book critic taking driving lessons with instructor Darwan (played by Ben Kingsley) after her marriage breaks up and she is forced to become more self-sufficient. Also Read: Kudos! Gurudwara Sadh Sangat Helps Reunite Mentally Challenged Man With Family
Kingsley, being a method actor tried to absorb information about Sikhism and the Sikh community, particularly those settled abroad. He was so committed to the role that grew his hair out and learned how to tie a turban himself, with the help of his Sikh advisor Harpreet Singh Toor.
Also, this is the second time Kingsley has played a role with an Indian connection, but the actor had never ever visited the country except when he shot for the film 'Gandhi'. He used his knowledge about the community from his trip to India in the 1980s.
He also once said that he felt proud to be in the guise of a Sikh and realized there was 'something solid', as people walked to him and spoke in Punjabi language. Kingsley had to apologize for not being able to speak in the native language, but, he enjoyed being belonged to the community. Also Read: Raj Kundra Granted Bail In Adult Film Creation Case, Shilpa Shetty Reacts!
Not only this, he has another connection to India. Did you know that Kingsley has roots in Gujrat? He was born to an English woman and a Gujrati man and was originally named Krishna Pandit Bhanji!
---