Lately, there has been a lot of controversy which got associated with several Punjabi artists for their association with one of the corporate house. Punjabi audience got infuriated because of the indecent remarks made by the house on the ongoing farmer's protests.
Well, after that there were several rumors doing the rounds that popular actress Simi Chahal has turned down several projects from the same corporate house. Also Read : Zee Studios Announcing 6 New Punjabi Films?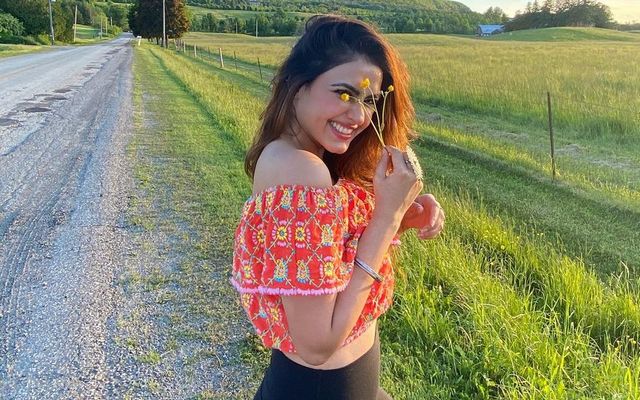 Team Ghaint Punjab thought of contacting the actress to get to know about it. So, in an exclusive chat she stated, "Yes, I was being offered the projects from the corporate house including two movies, three hindi web series (under their production banner), one show and a couple of songs. She has rejected all of these projects since February 2021. She further revealed that she has rejected some other projects also about which she cannot state owing to some professional reasons." She prioritized the ongoing farmer's protests and turned down all the offers. Also Read : Ranjit Bawa Reacts On Comparison With Ammy Virk In A Viral Post!
Not only this, there are several rumors doing the rounds that singer turned actress Nimrat Khaira was also offered 'Gadar 2' but she refused to do the Bollywood project for the same reason.
---