We see so many rickshaw pullers crossing our paths every day. But this certain rickshawala has made it into the news with his hard work and patience. Awarded the 'Bhagat Puran Singh Award' for his service to humanity, Rajbir Singh, a rickshawala from Amritsar has caught everyone's attention.
The 45-year-old from Chheharta town of Amritsar, is known for his book 'Rickshaw Tey Chale Zindagi (Life on a Rickshaw)'. The book published by a Rajpura-based publisher, is about his adventures as a rickshawala and the 'unforgettable' people he meets. Plus, Amritsar being a tourist spot because of the Golden Temple, adds a lot of different stories to Singh's daily work. Also Read: Divya Dutta Becomes The First Indian Actor To Be Nominated At LA Diversity Film Fest!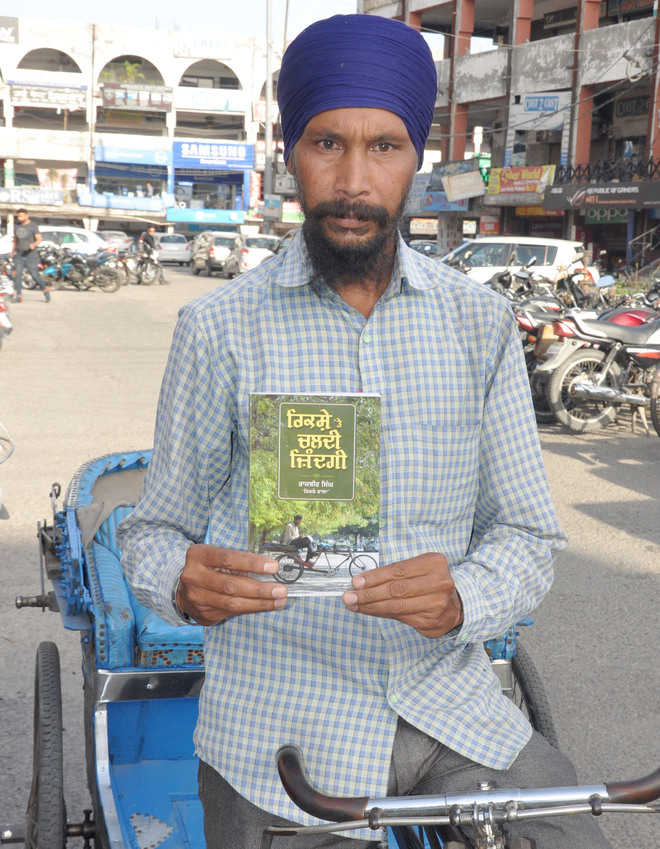 However, in an earlier interview, Singh told that rickshaw pulling was more of a necessity at the time he started than his choice. When he was young, his father fell ill and with no other source of income, Singh had to leave his studies (after 10th Grade) and start working.
Singh has also installed a donation box in his rickshaw which says 'Guru Di Golak, Lodwandan Layi' (Guru's Donation Box, only for the poor). A part of his daily earnings goes into the box, which he later on, donates to people who cannot afford medicine, books and such daily necessities. Also Read: Popular Music Producer The Boss Opens Up A New Music Studio In Mohali
The Bhagat Puran Singh award carries Rs 1 lakh prize money and a citation will be presented on September 23, the last day of the Baba Farid festival. The other award that is presented alongside this one is the 'Baba Farid award' for honesty, which will be given to Kumar Saurav Raj, a former deputy commissioner of Faridkot.
---