The 'Sira He Hou' singer, Amrit Maan posted a story on his social media showing off his 'Certificate of Congressional Recognition' from the U.S. House of Representatives.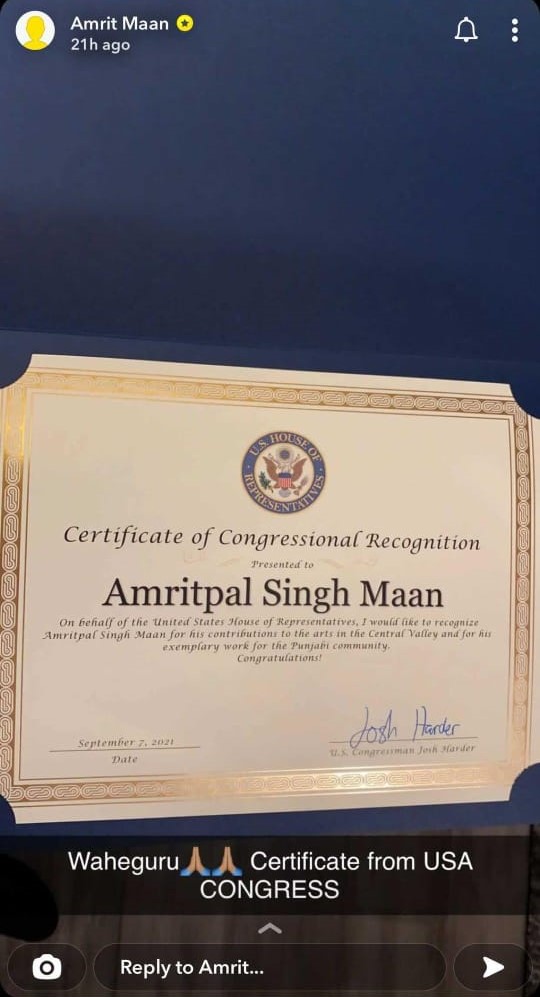 The Congressional Award is an award for young Americans, established by the United States Congress in 1979 in order to 'recognize initiative, service, and achievement in young people'. It is nonpartisan (without taking political beliefs into consideration), voluntary, non-competitive, and open to all youth. Also Read: The Reason Why Jimmy Sheirgill Didn't Wait For A Lead Role In Bollywood!
It recognizes voluntary public service, personal development, physical fitness, and expedition/exploration as reasons for the recognition.
Our 'Guerilla War' singer received this award for 'his contribution to the arts in the Central Valley and for his exemplary work for the Punjabi community'.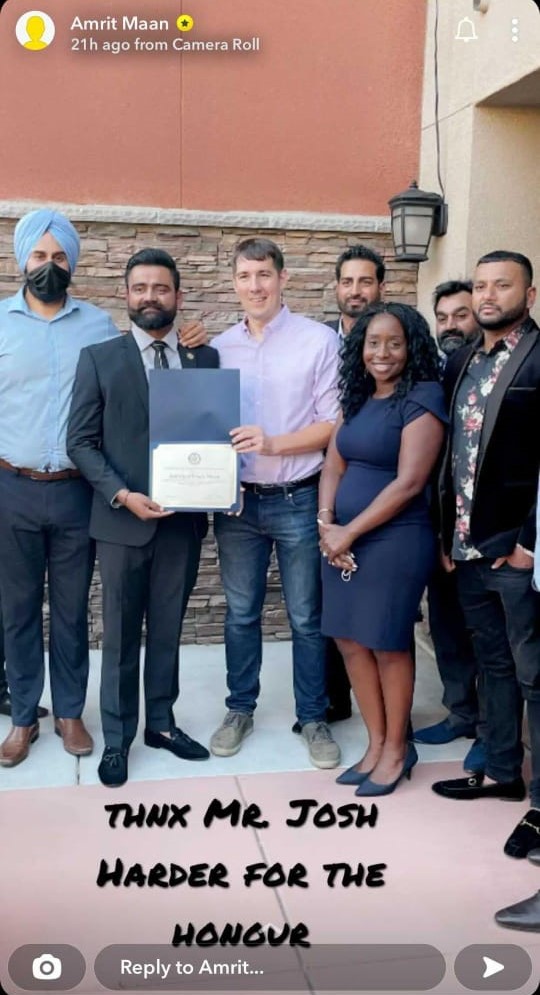 Maan, who became famous with his first song 'Jatt Fire Karda' which was sung by Diljit Dosanjh, has given us a number of foot-thumping Punjabi beats. He posted the picture of the certificate and a picture while receiving the award. He has also thanked the person who gave him the award in the pictures. Also Read: Gurdas Maan's Anticipatory Bail Plea Denied!
We at GhaintPunjab also congratulate the singer and wish him more success in the future.
---