A new Punjabi movie titled 'Rabb Di Mehar' has been announced starring Harish Verma, Kashish Rai, Hashneen Kaur and Iqbal Khan in the lead roles. This one will be directed by Kapil Batra to be released under the banner of Digiana Films Production (P) Ltd.
The movie will mark the Pollywood debut of Iqbal Khan who is a very well-known name in the Bollywood and Hindi television industry known for his roles in movies like 'Indoo Ki Jawaani', 'Fun2shh' and many more. Also Read: Did You Know The Original 'Ucha Pind' Took A Decade To Release On The Big Screen!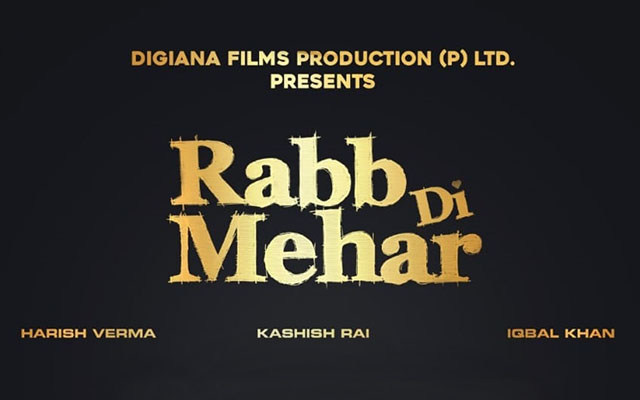 The official announcement was made during a Press Conference. The movie will be an inter-religion love story where Iqbal will be seen playing a negative role. In an exclusive interview with the team of GhaintPunjab, Iqbal said, "In the movie, the characters are not bad, it's the situation that's the villain". He added that the film itself is a social message, shown in an entertaining manner. It shows that love, not only between a girl and a boy but between God and his people is the true kind of love.
The film is supposed to be a version of the 2004 Bollywood film 'Veer-Zaara'. The makers have claimed that the film shoot will start on 2nd September, and is even expected to release this year in November. Director Kapil Batra is well known for giving super hit films like 'Jihne Mera Dil Lutteya', 'Burrraahh' and many more. Also Read: Damn! Punjabi Singer Outraged After Page Hack, Says Hacker's Posting Illicit Content!
In an exclusive interview with the GhaintPunjab team, the director said, "The Punjabi industry has a lot of love stories which include action and comedy in the plot, but 'Rabb Di Mehr' is a pure love story. The star cast is really good— Harish Verma and Kashish Rai are top actors in Punjabi cinema and Iqbal Khan has done great work in Bollywood". He even mentioned that the release date is yet to be finalized but production of a film usually takes 3-4 months.
The film lead Harish Verma, in an interview with the GhaintPunjab team even gave us a scoop that something related to the farmers' protest is being initiated in the Punjabi industry very soon! Also Read: Bhogwan Singh: The First 'Turban Wrapper' In Hollywood!
Well, let's see what Kapil has brought new this time and how well the audience receives it!
---