Popular actor Harish Verma's father, Sh. Ramesh Kumar Verma had left for his heavenly abode on Aug 16 earlier this month.
Now, following the last rites as per Hindu rituals, his Rasm Kriya ceremony will be held tomorrow i.e. August 27, 2021 at Bhagwan Parshuram Bhawan, Sector 37-C, Chandigarh from 12:00 p.m. to 03:00 p.m. Also Read : Ranjit Bawa Reacts On Comparison With Ammy Virk In A Viral Post!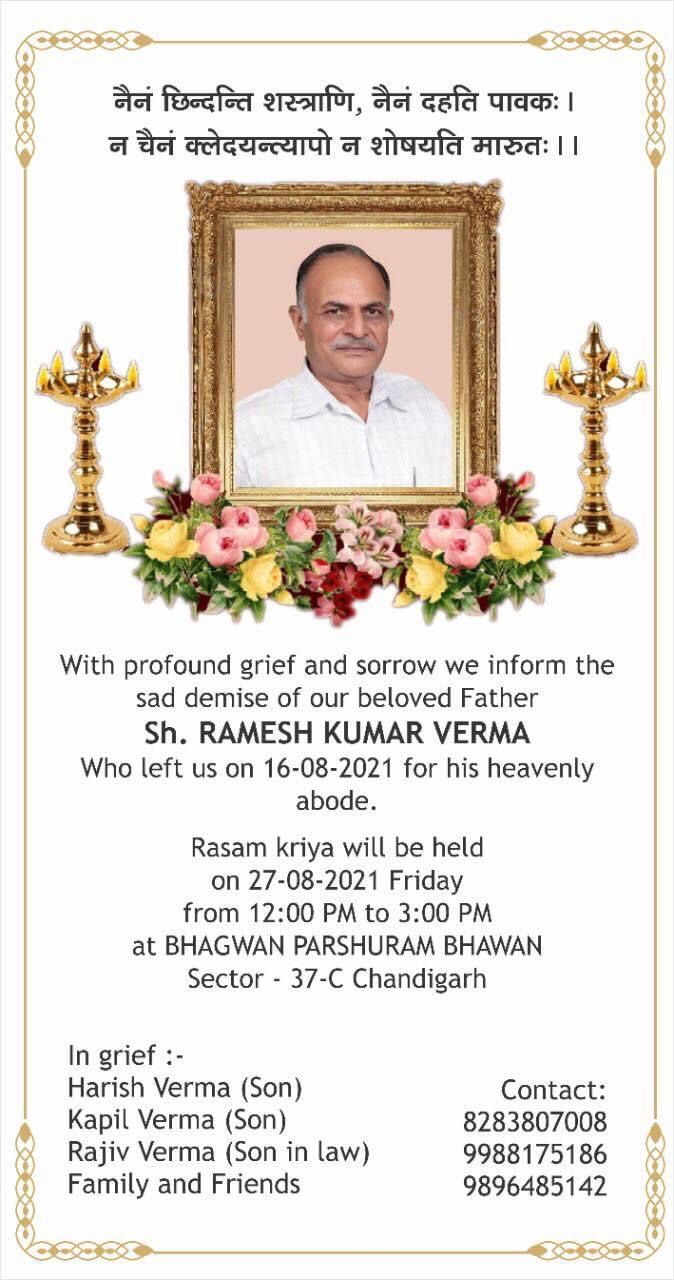 Heartfelt condolensces to the entire family of Harish. May god give them immense strength to bear this loss.
---