"Ye Dil Maange More", the slogan raised by Captain Vikram Batra became a battle slogan after it was used by the brave heart. We all will always be indebted to all our Kargil war heroes who kept their life at stake to save us and of course paid a very heavy price for it in 1999. But one which is on everyone's mind is the bravest of the brave, Captain Vikram Batra PVC.
His sacrifice of course can never be forgotten but one other aspect of his life we can never miss out on the name of his girlfriend and fiancé Dimple Cheema. Their eternal love story can make even millennials believe in the strength of 'true love'.
Their love story is no less than a saga straight out from the script of a Bollywood movie. Also Read : Do Know The Punjabi Songs Koena Mitra Has Featured In?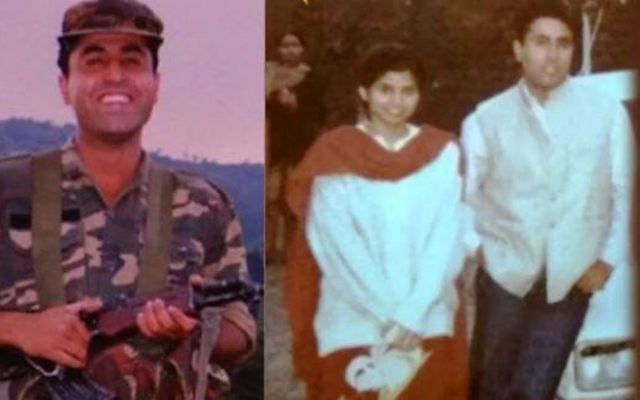 Dimple and Vikram met for the first time at Panjab University in the year 1995during their college days. Vikram had just finished his bachelor's degree and both got themselves enrolled for Master's in English but Vikram couldn't complete it as he wanted to join the Army and left the university in the first year after clearing the CDS exams. It was when cupid struck them and both confessed their feelings to each other. He left the university but his heart remained there with her.
Dimple's family wasn't happy with their relationship. Vikram used to be away for a longer span of time due to the nature of his service but that never affected their relationship. Rather, it grew only stronger. Whenever, Vikram used to come back on holidays, the two used to meet discussing about their future and life together. Also Read : All You Want To Know About Parmish Verma's Lady Love, Guneet Grewal!
Vikram and Dimple dated for a year and got engaged before Vikram's posting to Kargil. The two spent the 4 years of their life together like a normal couple.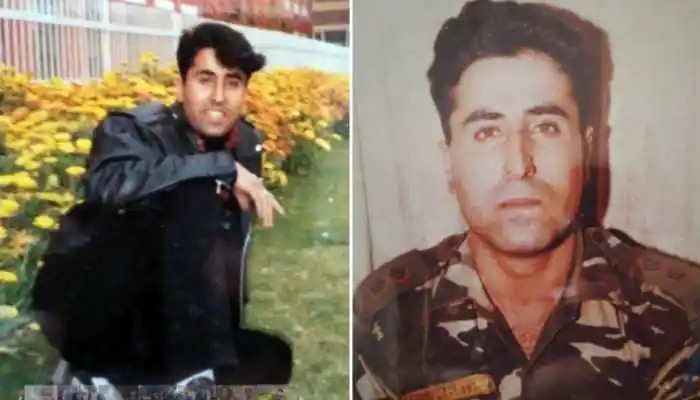 The brave heart had once held Dimple's dupatta while doing 'Parikrama' at the Nadda Sahib Gurudwara and called it their marriage. In fact, one day, when Dimple started the talk about the marriage, Vikram took a blade out of his wallet and cut his thumb to fill her 'Maang' with his blood before leaving for Kargil war. This is one moment which has been cherished by Dimple in her life till date. After this incident, Dimple started teasing Vikram to be pure 'filmy'.
Though, the couple was planning to get married legally post Vikram's return from the Kargil war but destiny had its own plans. Unfortunately, Vikram Batra died in the line of duty on July 7, 1999.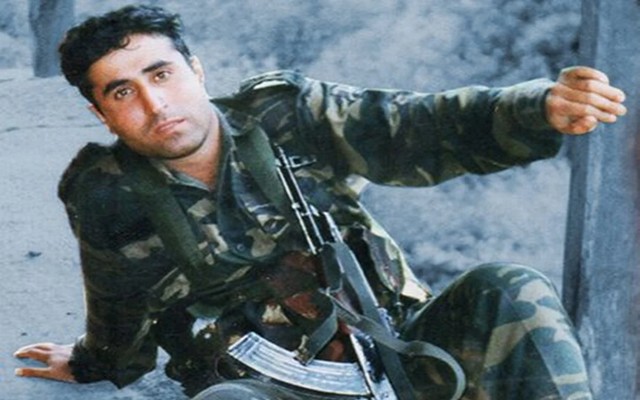 In one of the interviews, Vikram Batra's twin brother had even revealed that around six days before Captain's martyrdom, Dimple wanted him to dance on their wedding day to which he assured that he would definitely do that. After his martyrdom, Dimple decided to spend rest of her life as his widow and she actually never got married in her life. She decided to live in Chandigarh where the two spent 4 years of their relationship together and where their love story started.
Today remembering her love of life, she reveals that she hasn't felt detached from him for even a single day in the past 17 years. She feels happy and proud when people talk about his accomplishments but she feels sorry about her physical absence as he is not there to listen and share the stories of his own valiant acts. Also Read : Rapper Raftaar Reacts To Neha Kakkar Unfollowing 'Certain People' On Instagram!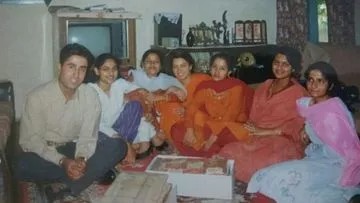 Referring him as an inspiration to the youth of the country she is certain that they will meet again. "I know in my heart we are destined to meet again, it's just a matter of time", she is quoted in one of the interviews. Her love for Captain Vikram Batra can be ascertained from the fact that she could recall even the minutest details of her 4-year long relationship with him. Presently, she is a teacher in a school.
Their pure and everlasting love can leave anybody teary-eyed for sure. Well, we take a bow down to Capt. Vikram Batra for fighting an intense battle at Kargil and sacrificing his life for his nation to save us. Also Read : Vacation Vibes With Pollywood Wives Will Give You Major Friendship Goals!
We really can't thank enough to our armed forces for protecting us living at the borders so that we feel secure and safe at our places.
---