The trailer of Punjabi film Ucha Pind has released and we were left wanting more!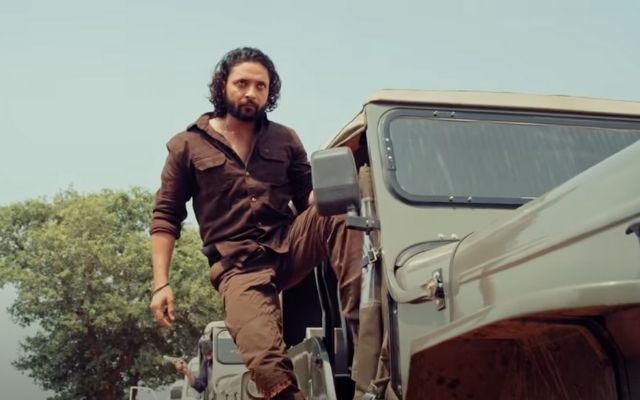 The film thankfully has content and doesn't rely on any 'star' face for its success. It was a pleasure to see a lot of bankable character actors in a clip that was of 2 minutes and 49 seconds.
What did we see in the trailer of Ucha Pind?
We saw a storyline in the backdrop of rural Punjab that depicted gang war, a love angle and a lot of gunshots.
Who is the team behind Ucha Pind?
Ucha Pind is a project by New Deep Entertainment and 2rR Productions. It stars Navdeep Kaler, Poonam Sood, Sardar Sohi, Ashish Duggal, Mukul Dev, Suvinder Vicky, Rahul Jungral, Lakha Lehri, Dilawar Sidhu, Sanjiv Rai, Manjit Singh, Sukhwinder Sohi, Mani Kular, Jatinder Kaur, Seema Kaushal, and more. Also Read: When Koena Mitra Featured In A Punjabi Song!
Produced by Dimpy Dhillon and Sunny Dhillon, this one is directed by Harjit Ricky. The story and screenplay is by Narinder Ambersaria who has also written the dialogues along with Navdeep Kaler. The background score is by Amar Mohile.
What did we like in the trailer of Ucha Pind?
The first thing that impressed us was that the makers chose content over a star face. Rather than investing on a starry lead actor and actress for the film, the team decided to invest on content and performance delivery thus, hiring bankable character actors who assure spellbinding performances. From Sardar Sohi to Mukul Dev, Ashish Duggal to Suvinder Vicky and Rahul Jungral, each name holds credits for delivering stellar performances. The surprise package for us was the leading man Navdeep Kaler who has finally made it to the list of leads and we're sure the cinema lovers would love to see his performance in a variety of roles henceforth. In this one, he is shown as a rowdy gunner.
Overall impact of the trailer?
The trailer of Ucha Pind left a mark on our mind and we're surely looking forward to this one. Also Read:
Will we watch in the theatre?
We surely will.
Ucha Pind Trailer
---