The annoying stereotypical portrayal of Sikhs in Bollywood movies has been quite vivid. Although there have been brilliant movies that have successfully showcased the valor of the Sikh Culture, there are some that haven't gotten over the stereotypical representation of Sikhs. Sikhs are much more than the stereotypes you see on TV, especially in Bollywood.
Let's take a deep dive into the various ways Bollywood has stereotyped the Sikh community. Before we proceed, it is important to understand we are not trying to criticize any specific artist or director's work here. The objective is to give birth to this conversation and make people aware of stereotypes that have been repeatedly normalized.
Let's dive right into it!
The Cringy Pronunciation
This point is self-explanatory. If you know Punjabi, you will relate to the feeling of cringe that we all get when we see people in Bollywood trying to adopt the accent and failing miserably. Well, we understand they can't take a Punjabi actor for every role, but Bollywood guys, can you just hire a good pronunciation teacher that can make your character look a bit more authentic? Also Read : 5 Most Loved Punjabi Dishes Around The Globe!
One thing that Bollywood has failed to understand is that not every Sikh speaks in Punjabi with everybody. Remember Sartaj Singh from Sacred Games? That is the closest portrayal of a real Sikh character in Bollywood we've ever seen. If they can, everybody can!
There's more to us than Santa Banta Jokes
Sardar jokes have always found their way to the cinema. Whenever you see a Sardar on screen, he is mostly portrayed as very innocent and plain who knows nothing about the world or someone who just likes to crack lame jokes. It's more like casual racism that happens without anybody realizing it.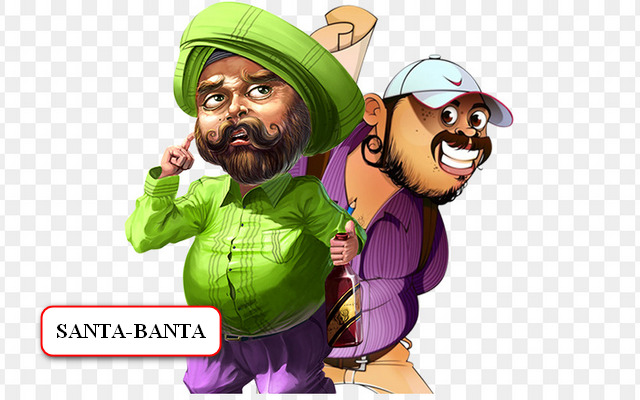 And then you have scenes where Sikhs are happily drinking and dancing. Remember Punjabiyan di battery charge rehndi hai? Bollywood has two main formulas for portraying Sikhs in their movies. Either it is an extremely cheerful character who just makes everybody laugh, or it is an extremely aggressive character who keeps fighting. Where is normal? Also Read : 10 things You'll Relate To If You've Grown Up In Punjab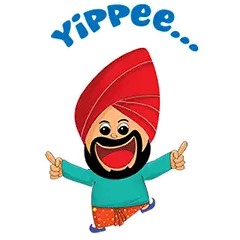 It's time for a change
Bollywood influences the culture in our country. The reason why people casually say phrases like "12 Baj Gaye" to Sikhs is because these things have been normalized in our culture.
There have been movies like "Bhag Milkha Bhag", "Rocket Singh" and many more that have done a great job in showcasing real-life events. Yet, we think there's a long way to go before Bollywood starts to realize they need to be authentic. Also Read : Rapper Raftaar Reacts To Neha Kakkar Unfollowing 'Certain People' On Instagram!
---