Year 1995 saw a sensation named Daler ruling the charts with his chartbuster 'Bolo Ta ra ra ra'. Born on 18 August 1967 in Patna, Bihar, Daler Mehndi was one of the first few sardarjis who ruled the music charts for the longest time and changed the market for aspiring turbaned singers. His songs are heart and enjoyed by the Punjabi diaspora across the globe, even today. Not just a singer, Daler is also a record producer and a writer.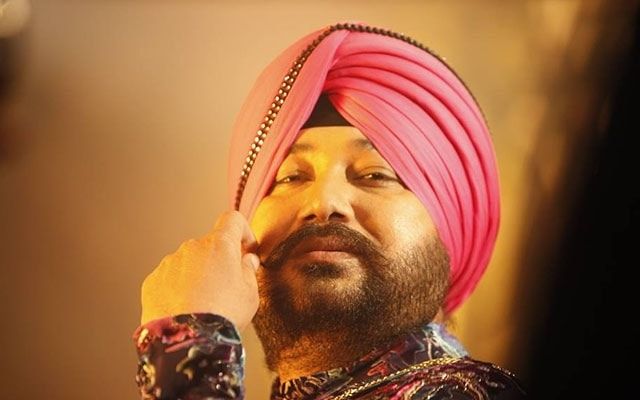 Not just his professional journey, even his personal life has been pretty interesting.
Left home at the age of 11, this talented artist went on to learn music from his ustaad ji named Rahat Ali Khan in Gorakhpur. After 2 years, at the age of 13, Daler performed in front of a huge crowd of 20,000 people for the very first time. This is when his life changed and a new journey started for him. Also Read: Valait: Is It An Official Announcement For Next Punjabi Movie Starring Jazzy B?
His name Daler also has a story attached to it.
Actually, Mehndi's parents were so impressed by the name of Daku Daler Singh, that they named their son after him, thus the name Daler. But when he grew up, he added Mehndi to his name dedicating it to the popular singer Parvez Mehndi.
Daler was undoubtedly ruling the Punjabi charts but his friends wanted him to sing for Bollywood as well. Once, on being asked as to when he will sing for Hindi movies, Daler said that when he will get a call from bhaji, he will go and sing there. Though his friends thought that he is referring to Dharmendra but Daler was actually talking about Amitabh Bachchan. His friend joked and said why would Amitabh Bachchan call him and the singer affirmed that he will certainly call one day!
It was only after 2 months of this conversation with his friend that Daler Mehndi got a call from Amitabh Bachchan and Daler was soon heard singing for the superstar. Also Read: Model-Influencer Amit Sobti To Debut In New Punjabi Film On Cricket, Dinesh Sudarshan Soi To Direct!
But after a few years, a controversy sprung up revolving around this duo. Actually, Daler Mehndi filed a case for a song titled 'Jhoom Barabar Jhoom' which was released by YRF. He blamed YRF of using Shankar Mahadevan's voice for the song which was actually sung by him. He was later informed that it was Amitabh Bachchan who wanted this change. Daler found it hard to believe!
By the way, his song Tunak Tun Tun is also used in the widely popular game World of Warcraft.
---