There are so many Punjabi singers who have a huge fan following around the globe. Why just the Punjabi audience they have managed to grab a huge fan base with their amazing singing abilities that it makes everyone groove to their beats. One of such singers is Daler Mehndi. In a career span of more than two decades, he has given some really super hit songs which are evergreen. He is one of those who should be credited for taking Indian music to the global pedestal at the times when we were not introduced to any social media.
There is hardly any music lover who wouldn't be familiar with his songs. Not just his songs s but his unique fashions sense over the years has captured a lot of attention. It was his robe and turban style that helped him create the mark in the heart of his admirers. Also Read : Do You Know How Much Your Favorite Superstars Charge Per Song?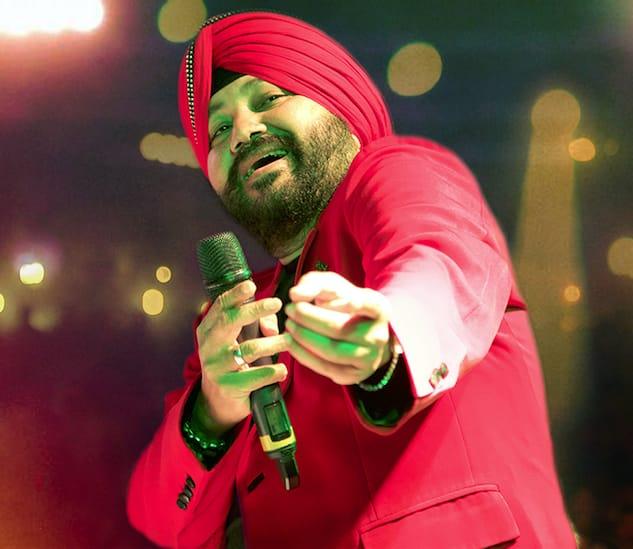 Though none of the songs by this 'Bhangra Icon' can ever get old but today we will take a look back at the songs which totally proves him to be the 'King Of Pop' and are evergreen.
TUNKA TUNKA TUN:
This super hit Indie pop song was released in the year 1998. The song which made everyone dance on its beats and nature of the genre of the music was changed forever. In fact, the success of this song was such that this song skyrocketed even the singer's career. After the release of this song, Daler went on to become the biggest pop star in India and gained him immense fan following internationally. Also Read : Do You Know Sunil Grover's Son Never Liked Him As 'Gutthi'?
BOLO TA RA RA :
Even today every party is incomplete without this song being played. This was another song by Daler which was like a revolution in the 90s. Let us tell you, the song had garnered enough success that it was able to sell over 20 million copies in India.
NA NA NA RE:
Now who doesn't remember this cult song from the Bollywood movie, Mrityudata starring Amitabh Bachchan, Karisma Kapoor and many more? With such super stars in the movie, it was another super hit song which was loved by every Desi song lover. Also Read : We Bet You Didn't Notice Sonu Sood In Late Singer Surjit Bindrakhia's Song!
RANG DE BASANTI:
This patriotic song from another super hit Bollywood movie, 'Rang De Basanti' was made to create a history. The vibe of this song is such that it can fill anyone with immense encouragement and patriotism, even after the 17 years of its release, this song can bring goose bumps to anyone. This beautiful song was penned by Prasoon Joshi and composed by A.R. Rahman.
ZOR KA JHATKA
Well, last but not the least this song, 'Zor Ka Jhatka' from the movie Action Replayy featuring Aishwarya Rai Bachchan, Akshay Kumar and Aditya Roy Kapur was another song which was a rage. This peppy track is super fun without which every party is incomplete even today. Well, the co-singer in the track is Richa Sharma.
Well, these were some of the songs which we feel are getting fine like a wine with each passing day. Which one is your favorite? Don't forget to share with us in the comments section.
---