Actor-model-singer Ravneet Singh who is known for movies like Jatt Vs Ielts and Backstage Boys has been a part of the industry for quite some time now. He started off his career as a show host which brought him immense popularity especially amongst the youngsters following which he released his single track 'Lakh Laahnta' and many more.
Now, after having spent sometime in the industry, Ravneet has recently shared a post which highlights the reality of the entertainment industry probably based upon his own experience. In the post that he shared he wrote that there is no permanent friend or enemy in the entertainment industry. Rather everybody is associated with each other for their own personal 'motive'. Have a look! Also Read : FIR Against Punjabi Singer Singga Over Social Media Video!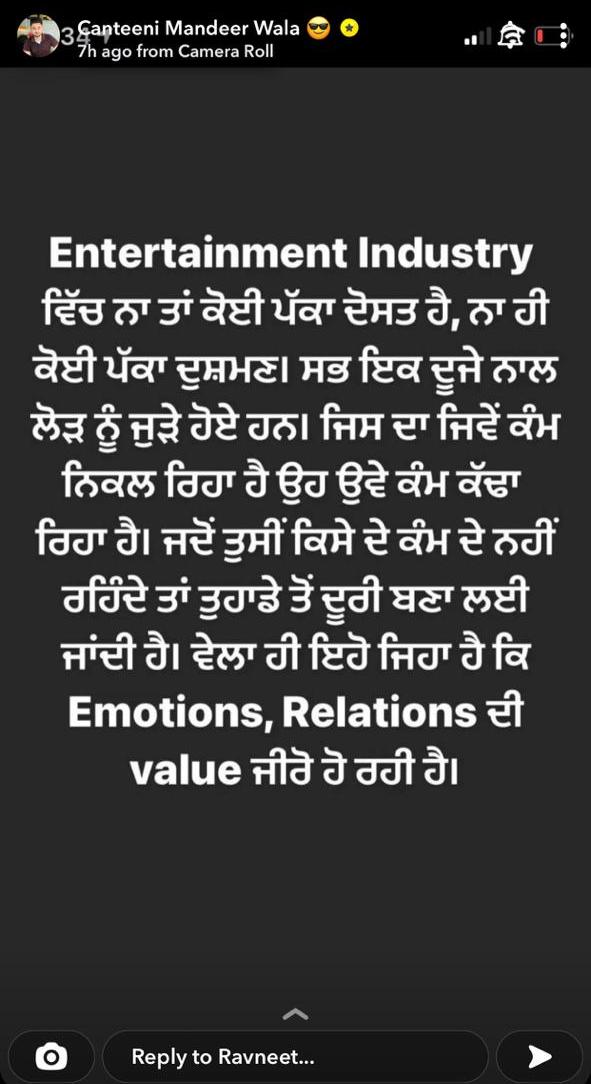 Well, what is your opinion on the statement made by Ravneet. Don't forget to share your views with us in the comments section!
---