Veteran actor Veerendra left an everlasting impression with his work in Punjabi Cinema as an actor, writer, producer and director. He had acted and directed many films which are still remembered fondly by his fans and admirers. In this write up on classic films, we are going to tell you about one of Veerendra's biggest hits - Sarpanch!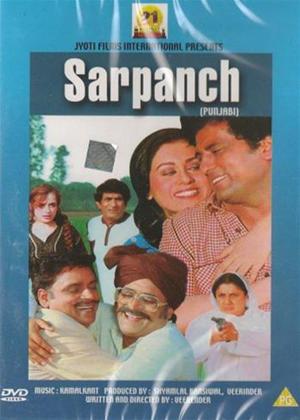 We talked to the film's script writer Sikander Bharti to get rare information about the film.
Sikander Bharti, a Pathankot boy, left for the city of dreams Mumbai when he was hardly twenty years old. He started as a lyricist and writer in films and later on went on to direct some of the biggest Hindi films like Ghar Ka Chirag, Sainik, Zaalim, etc.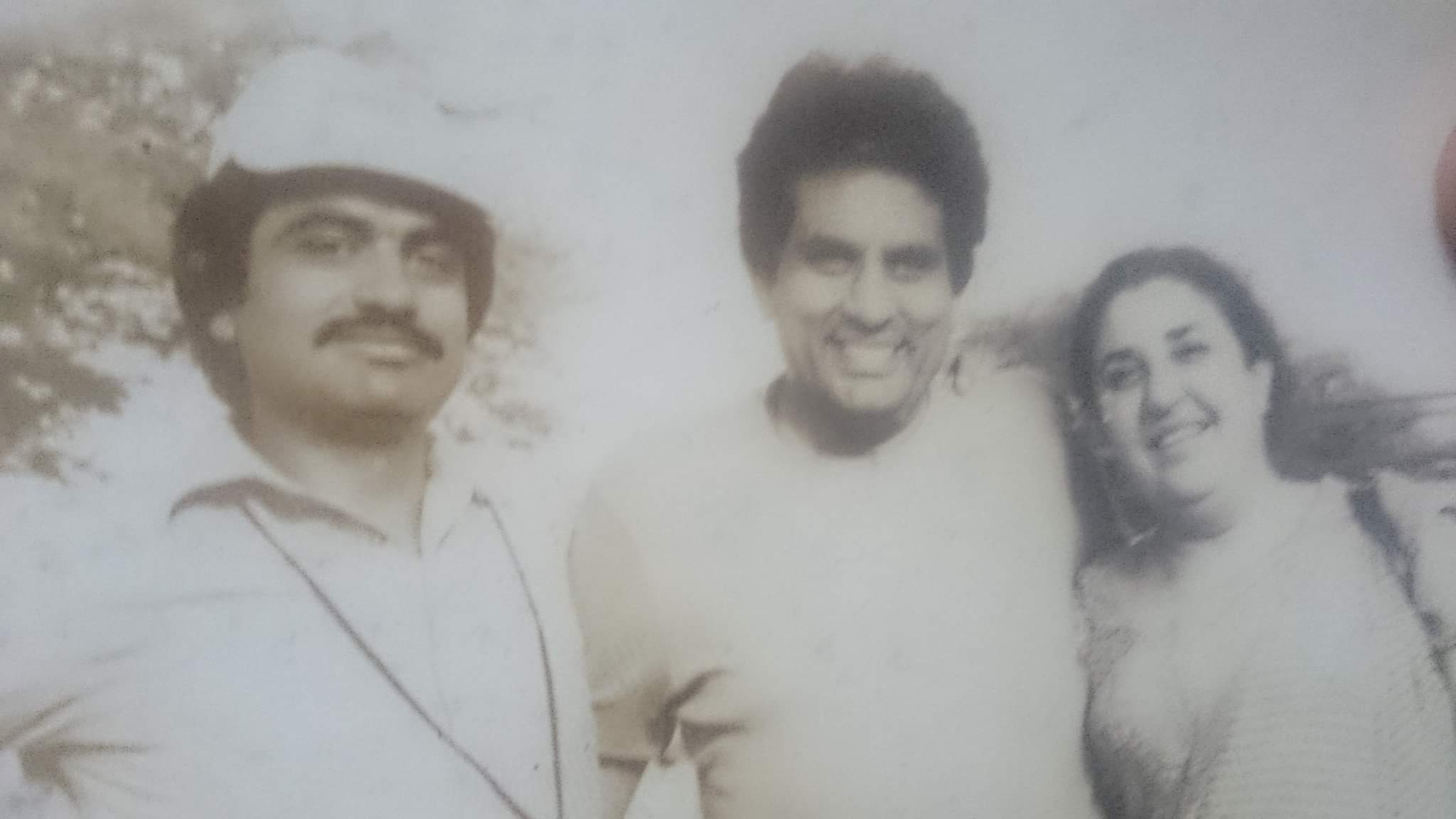 "Mohan Baggad (action director turned actor) requested me to make a film (Hindi) for him.The film was to star Dharmendra, Hema Malini and Veerendra. This film could not be materialised and Veerendra asked me to write for Sarpanch. He narrated a one line story idea to me from the real life of a village head who was against alcohol consumption but his son was heavily into drinking. I was least interested in writing for a Punjabi film as I wanted to make my career in Hindi films but Veerendra was a friend and I also felt strongly about working in my mother tongue so I went ahead with the offer," said Sikander Bharti. Also Read: Punjabi Industry Comes In Solidarity After Sahraa Karimi's 'Plea Letter' Surfaces!
About the casting process Bharti revealed, "For the titular role of Sarpanch, Kulbhushan Kharbanda was approached but things did not work out with him. A film distributor suggested Yash Sharma's name and eventually, he was signed. For the son's role, initially, Satish Kaul was approached but it finally fell into Yogesh Chabra's kitty."
Yogesh Chabra recalls, "One fine evening, Veerendra came to my house and he was pretty upset with Satish Kaul for rejecting the film. He offered me the role saying that I have a role for you in my film Sarpanch and you are going to do it. I gladly accepted the film and my remuneration was eleven thousand rupees. I later earned lakhs because of my performance in Sarpanch. I featured in two cult songs of the film, Nahion Bhulna Vichoda and Botle Kaminye, and I even performed on these two songs during my overseas shows. Till date, I get calls from people telling me how much they loved my act in the film. Once at a party at Amitabh Bachchan's house, Mr. Prakash Mehra came to me and told me that he had seen Sarpanch and loved my work in it. It was a great feeling."
Priti Sapru used to visit Veerendra's locality and would often meet him, which is how she got signed for the film.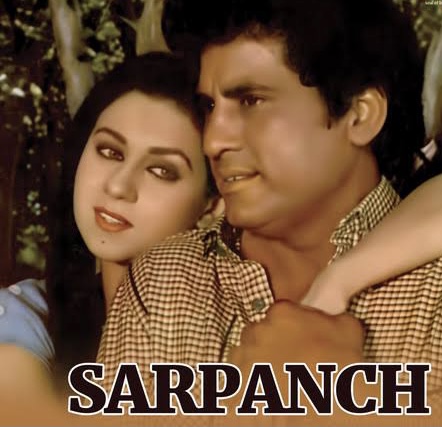 Priti Sapru told us in an earlier interview, "Veerendra ji told me that he has a guest appearance for me in his film. Since he required me to shoot for few days only I accepted the offer. In such a short period of time, he shot all my scenes and songs and I realised it much later that I was actually the leading actress of the film!"
"I had written the detailed screenplay of the film after which I was told by Veerendra that a foreigner named Diana was keen to work in the film. Veerendra wanted to give her the role opposite Mehar Mittal. So I included those comical sequences with them later," reveals Sikander Bharti. Also Read: Sad News: Model Jessica Lal's Younger Sister Sabrina Lal Passes Away!
Late Shammi famously known as Shammi Aunty had already worked with Veerendra in Lambardarni. Shammi, in the role of the wicked mother in law, would remove her spectacles in every scene, which was a sort of style presentation of a vamp.
In spite of being his home production, Veerendra never took the centre stage as an actor in his films and would always give priority to the story. While Veerendra and Priti Sapru were lead actors of the film, the film titled upon the character of Yash Sharma but Yogesh Chabra and Anita Sarin walked out with more praise for their performances.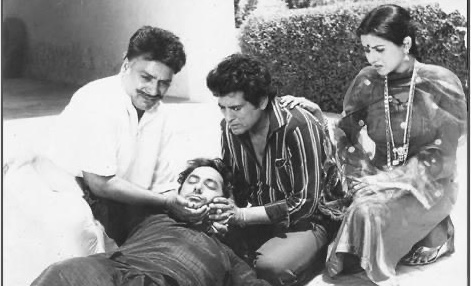 Sarpanch had Veerendra, Priti Sapru, Yogesh Chabra, Yash Sharma, Mohan Baggad, Anita Sarin, Shammi, Ratan Aulakh, Surinder Sharma, Saroop Parinda, Kamla Bhag Singh, Pritam Singh Bhalla, Jeetu Bedi, Diana, V Suri, Jagdev Nijhar, Ved Goswami and Mehar Mittal in lead roles.
Sarpanch had music by Kamalkant and out of the many songs of the film, Sikander Bharti had written two songs namely Botle Kaminiye and Dheeye Laadliye. Also Read: Sad News: Model Jessica Lal's Younger Sister Sabrina Lal Passes Away!
Sarpanch was one of the biggest hits of Veerendra's career as an actor, producer and director.
"It was one of my first big successes and will always remain a special film for me," signs off the multitasker, Sikander Bharti.
Veerendra's films always showcased the representation of the down side of society, mixed with cinematic liberty and entertainment. So most of his films would click with general audience. Through Sarpanch he highlighted the result of excessive alcohol consumption and showed how cheap quality and fake alcohol takes a toll on so many lives. The film's message was very relevant back then as people were dying in large numbers due to counterfiet liquor and even today, liquor contractors are often in news for selling illicit, spurious and illegal alcohol.
Sarpanch Trivia:
1.Actor-Director-Writer Ratan Aulakh was credited as Gur-Ratan Singh in the film.
2.Actress Shoma Anand was seen in a cameo as Balbiro, the dead lover of Yogesh Chabra's character.
3.There is a high probability that Veerendra used the deleted scenes of Shoma Anand from Balbiro Bhabhi, as the actress was not credited in Sarpanch.
4.Singer Gurmit Bawa had appeared in a song as herself.
5.Devotional Singer Narinder Chanchal appeared as himself in a devotional song sung by him.
6.Apart from Kulbhushan Kharbanda, even Amrish Puri was considered for the titular role.
7.Both Mohan Baggad and Anita Sarin were discovered by Dharmendra and Hema Malini, respectively.
8.Mohan Baggad was to make his debut in a Hindi film along with Dharmendra and Hema Malini. Anita Sarin was to make her Hindi film debut under Hema Malini's mother's production. But both of these films got shelved.
9.Actress Pummy Sidhu Sandhu appeared in the film as a background dancer. She later on got to play an important role in Veerendra's Yaari Jatt Di.
10.Sarpanch clashed with Hindi films like Angoor, Shriman Shrimati, Saath Saath and Apna Bana Lo.
11.Sarpanch was mainly shot in and around Chandigarh.
12.Satish Kaul refused to do the film as he felt his was a secondary role.
13.Girija Mitra was considered for the sister's role which was ultimately played by Anita Sarin.
14.Actor-Director Sukhjinder Shera had also acted in his directorial project titled Sarpanch.
15.Sarpanch, as a character and theme, had shades of The Godfather and in popular culture is called 'The Godfather of Punjabi Cinema'.
---