Everyone missed theatres after the restrictions were imposed owing to the deadly pandemic but thank god slowly everything is coming back to normal and so is our Punjabi industry as the release date of much awaited movies are finally being announced.
So, another movie that has been added in the list of movies to be released in September is Kapil Batra's 'Pinky Moge Wali 2' starring Neha Malik, Gurneet Dosanjh, Jimmy Sharma, Rana Jung Bahadur and many more to be produced by Deepak Goel and Kavita Goel under the banner of Batra Showbiz Deepak Goel Productions. Also Read : Ucha Pind: The Harjit Ricky Directorial To Be Released On Sep 3!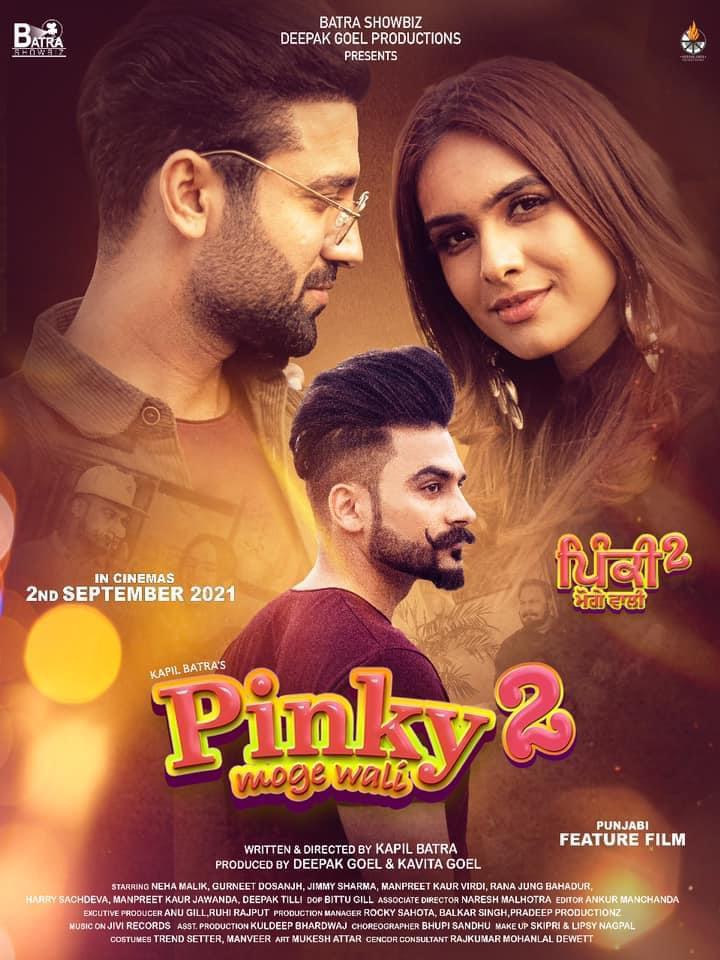 The movie seems to be a romantic comedy and makers have locked September 02, 2021 for the release. Let us remind you; 'Pinky Moge Wali' had starred Neeru Bajwa and Gavie Chahal which received an even response. Also Read : Wow! Now Singer Jass Manak Is Collaborating With Emiway Bantai!
Now, can't wait to see what Kapil Batra is bringing new in the sequel of the movie. Till then, you guys too mark the date and go enjoy watching your favorite stars on big screen.
---