Few days back, singer Neha Kakkar had grabbed a lot of attention while she unfollowed 'certain' people on Instagram with whom she had 'some really bad experiences in the past'. She took to her social media to share the update. Have a look!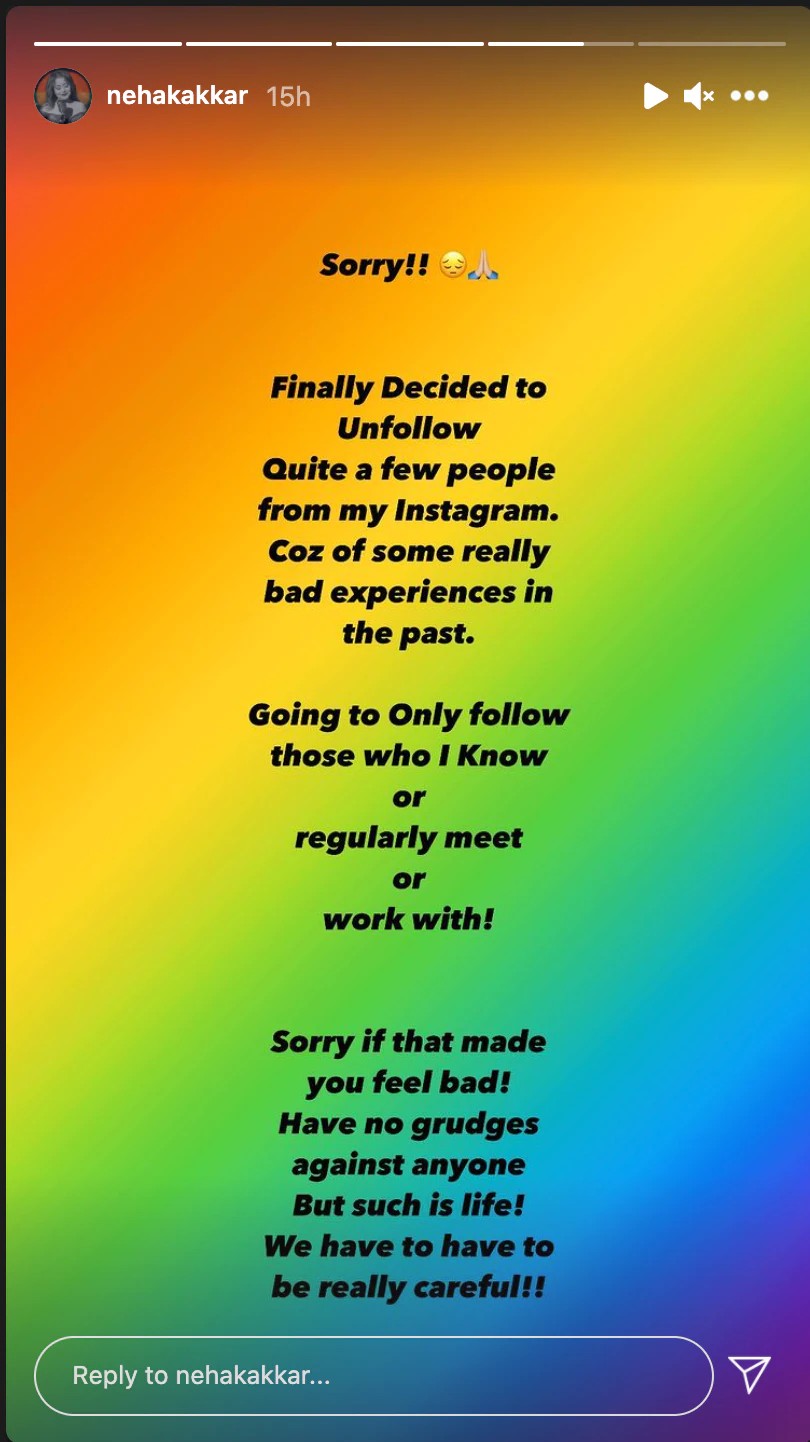 Days after she unfollowed few artists on Instagram including rapper Raftaar, Guru Randhawa and many more, now rapper Raftaar has come out and reacted on Neha's act. He did not say anything directly but netizens were smart enough to make out the hint that the rapper had tried to give. In a series of stories shared on his Instagram account, he wrote, "koi kalamkaar me kisi se bhi naraz hota hai to who narazgi mujhe bhi complimentary milti hai…I welcome it with open arms. #FAMILYFIRST @Kalamkaarmusic". Also Read : IAS Topper Couple Tina Dabi And Athar Aamir Khan Officially Divorced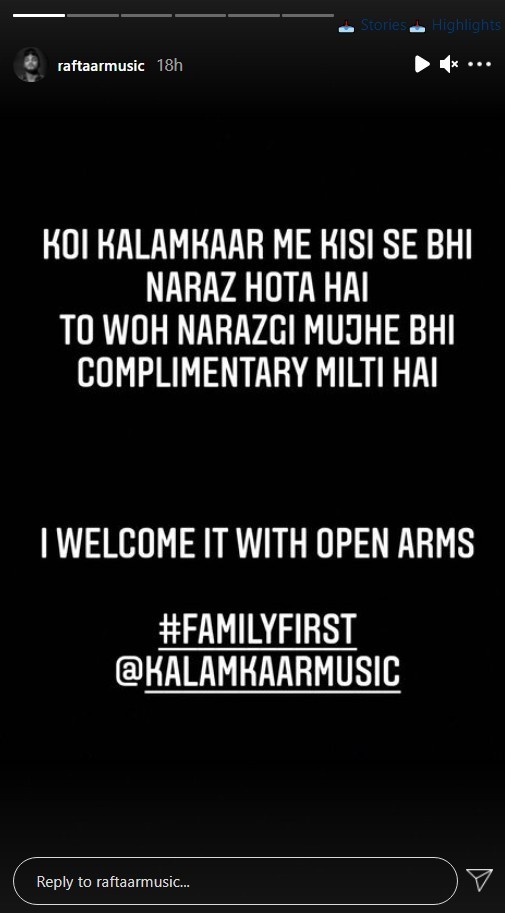 Neha Kakkar's brother Tony Kakkar who has been trolled time-to-time for his songs, lyrics and texture of his voice was being targeted by rapper KRSNA in his song 'Mahaarani'. The song included a line, "Jaa ke ab pakad ja tu…Tony kakkar ka " which was not taken well by Kakkar's. Now, the audience is assuming this to be the reason behind Neha unfollowing Raftaar since KRSNA is also the part of Kalamkaar. Also Read : Who Is Janaki Easwar? Why Is She The Latest Obsession For Global Indians?
It is important to mention here that Raftaar is till following Neha.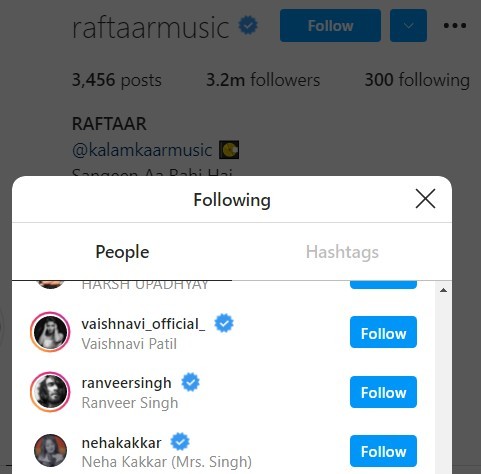 Time and again we have seen despite all the rolling, Tony's songs are a huge time hit turning out to be a commercial success and the beautiful sibling bond that Neha, Tony and Sonu Kakkar share is very much apparent in their song covers and in several reality shows as well.
For the unversed, Kalamkaar is a musical label formed by Raftaar with a roster of young artists such as KRSNA, Deep Kalsi, Brishav, Karma, Rashmeet Kaur and Yunan.
But what could be the bitter experience that Neha Kakkar must be having with Guru? What do you think? Also Read : Maninder Buttar To Also Mark His Bollywood Singing Debut With 'Bell Bottom'!
EMIWAY BANTAI'S TAKE ON DISS TRACKS!
As we have seen rappers releasing diss tracks on each other, Emiway Bantai is riding high on success and doing pretty well in his career believes that diss tracks are definitely a beautiful way to express your true feelings against a person or situation that has been unfair to you. Furthermore, he says that is a good way to deliver your message out loud and clear but a lot of people makes mistakes by dissing someone just for the views and fame. He claims that it doesn't work like that!
---