Ever since the start of Tokyo Olympics 2020, many Indian players are creating a lot of buzz in their respective games they play. One of such names is our Discus thrower Kamalpreet Kaur who becomes the first Indian woman to hold a record 64-meter throw at the Olympics and the finals.
Of course, how can we forget her 'monster throw' which went viral on social media as she broke the record! So, we thought of knowing more about this star player who as the name suggests hails from Punjab.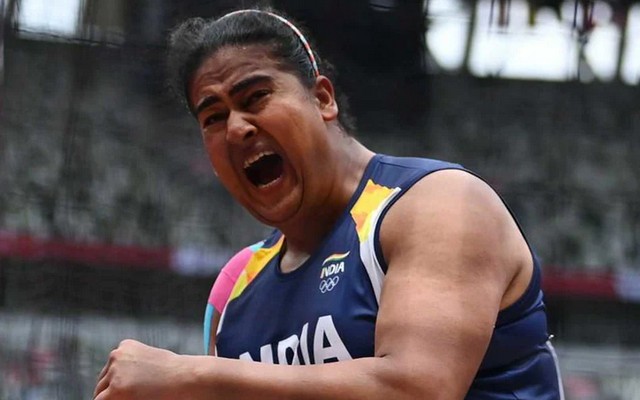 This Punjaban belongs to Badal, Sri Muktsar Sahib. The journey of her phenomenal game that she plays today goes back to the time when her physical education coach insisted her to take up athletics in 2012 as she was never interested in studies and didn't score good marks in her exams. Well, insistence of her physical education teacher really paid off her well as she stood fourth at her first state meet. Even then she wasn't really serious about taking sports as her career but in the year 2014, she thought of giving sports a try! Since her coach used to train athletes in discus throw she took up the sport and started her initial training at the Sports Authority of India (SAI) center in her village. Later, as they say, hard work bears fruits and same was the case with her. Owing to her rigorous practice and natural ability she turned out to become the U-18 and U-20 national champion in 2016 and finished sixth at the 29th world university games in 2017. Also Read : Tokyo Olympics 2020 : Kamalpreet Kaur Becomes The First Indian To Qualify For Finals In Discus Throw
But this was not enough as nation still did not know much about her. She proved her mettle at the national level as she defeated Asian Games gold medalist Seema Punia in the discus throw event. And this event marked the history as she broke a national record also which was set by Seema in 2009 as she completed her 65.06 meter throw at the 24th National Federation Cup to book her spot in the Olympics.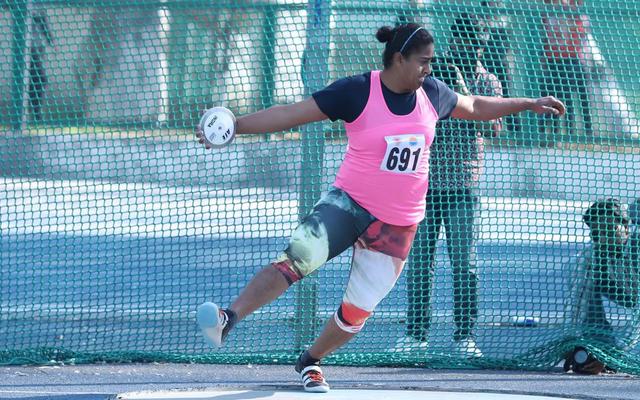 FAILURE:
Well, it was not as easy as it sounds as just like any other individual, this sensational athlete also had her fair share of failure. In the year 2018, Kamal could not qualify for Asian Games in Jakarta as she was unwell during the national qualifiers and failed to hit the qualifying mark. As they say, failure is not the opposite of success, it's part of success and it was this failure which sparked something inside her and forced her to become more focused and determined to accomplish her dream.
Realizing that the qualifying mark for the Tokyo Olympics had been increased from 63m to 63.5m, this star athlete aimed for 65m and managed to score it even at the Federation Cup in March with a throw of 65.06m and finally secured a spot at the 2020 Olympics. Also Read : Tokyo Olympics: All You Want To Know About Mirabai Chanu, First Indian Weightlifter To Win Silver Medal!
WHEN KAMALPREET WANTED TO LEAVE DISCUS AND PLAY CRICKET!
While talking one of the leading daily, Kamal had confessed that she went into depression as she was not able to compete in tournaments due to the ongoing Covid 19 restrictions. She had even planned to start playing cricket and started to practice it instead of Disc. The reason of choosing Cricket was because she had played the game in her childhood and unaware of the fact if cricket is even played by girls. But it all changed when she had some serious discussion with a few senior athletes of India and decided to continue with Discus.
It is important to mention here that Kamal is employed with Indian Railways but still as it was destined that she would claim her fame in the Tokyo Olymics 2020 as a discus thrower and also as they say 'All's well that ends well' the choice finally turned out to be lucky for her such that she is making the entire nation proud.
---