Once Harbhajan Maan casually asked one of his previous film's producer Dalwinder Lidher about the cost of his then recently released film. Dalwinder Lidher jokingly replied, "Maan Saab, my film's budget was even lesser than the catering expenditure of your films." (Maan Saab tuhadi film te jinna roti pani da kharcha ho janda, us to vi ghatt budget vich eh film bani)
The film that was being discussed was the 2006 release Mehndi Wale Hath. It was directed by Harinder Gill. Mehndi Wale Hath completed 15 year of its release in July 2021. The film was a surprise success of the year 2006. Also Read: A Lookback At Surekha Sikri's Punjab Connection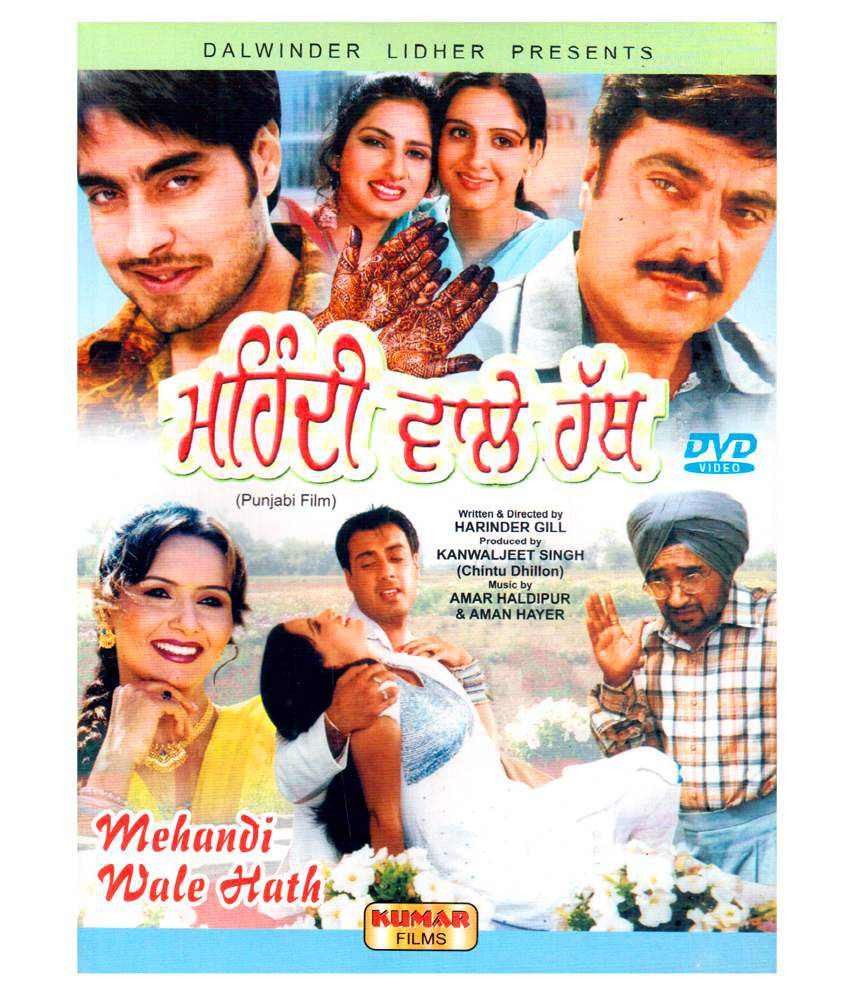 We talked to Harinder Gill to some interesting trivia about the film and here's what the man had to share:
You returned to direction with Mehndi Wale Hath almost after a decade. Tabahi and Bagawat were your last films before this one, what kept you away for so long?
"I was not away from films. After the success of Tabahi, I soon started working on Bagawat which was a far bigger film than Tabahi with stars like Gurdas Maan, and more. But it failed to do well. Then I started working on a TV series based on Sikh History. I invested a lot of my time researching for the project and then to find takers for it. But no one showed any interest and eventually it was shelved. Then I wrote the dialogues for the Sonu Sood starrer Shaheed E Azam and later on Sarbjit Cheema's Pind Di Kudi. At that time Kumar Videos' Head approached Iqbal Dhillon and asked him to make a family drama for them. Thats how Mehndi Wale Hath materialised." Also Read: How A Turbaned Motor Mechanic Sampooran Singh Became The Legendary Gulzar!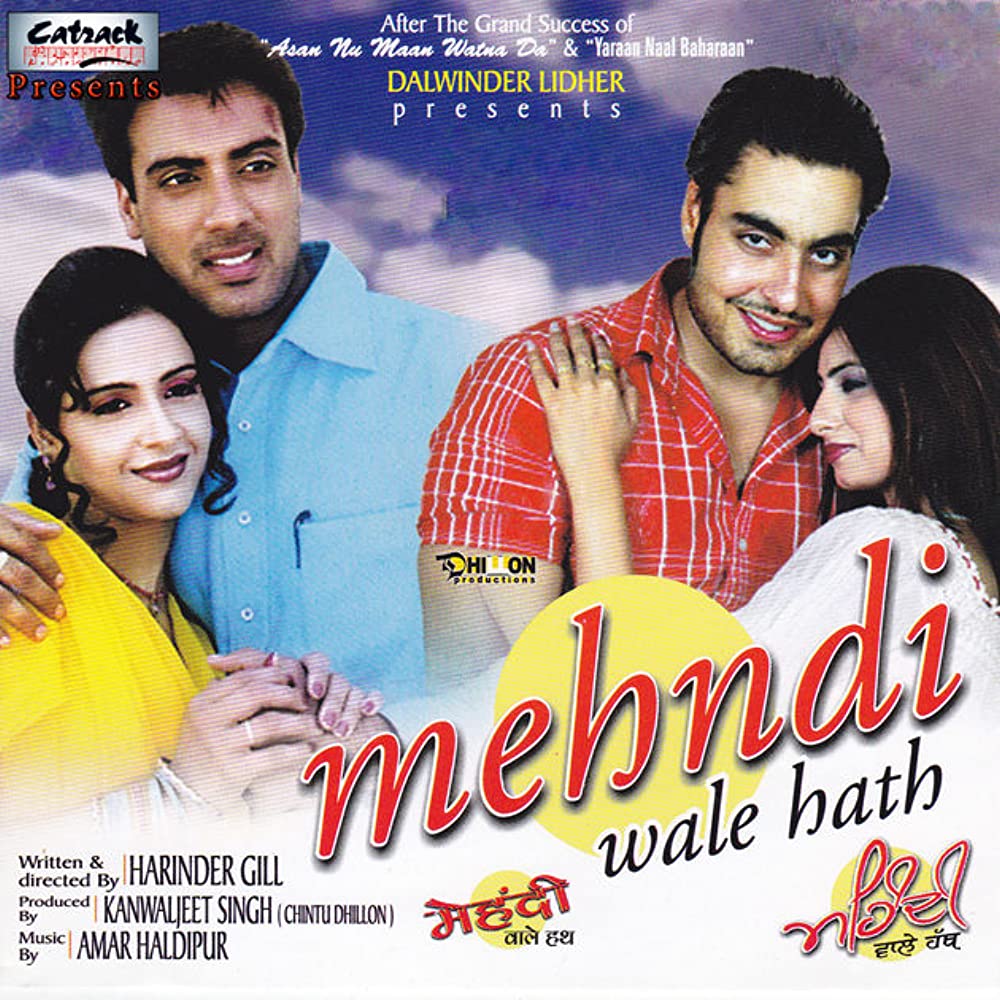 He further adds, "Mehndi Wale Hath was not planned for theatrical release, it was meant to be released on VCD. We shot the film on 16mm camera (which is normally used for TV production). But when we saw major portions of the film, the team felt that it has turned out to be good and should be released theatrically. Now the problem was that the resolution in which we had shot the film would pixelate on the big screen and the output would have been poor so someone from a movie lab suggested that there are some new techniques which could help us. Actually the man hinted that with new techniques we can convert our film in to a feature film for theatrical release and luckily that suggestion worked for us."
Mehndi Wale Hath was a remake of a Pakistani film of the 80s.
"Dalwinder Lidhar said you guys are still stuck with Pakistani films which is when I narrated a few scenes to him and assured him that I am not going to make an exact copy. It will rather be a contemporary film," said Gill. Also Read: Interview: Actress Manjeet Kullar Talks About Her Acting Journey, Family & A Lot More!
Talking about the cast, Harinder reveals, "I was suggested not to take Guggu Gill as the audience had gone away from his kind of films so our film might suffer but I somehow felt that the jattitude which were supposed to show through that particular character suits Guggu Gill the best and only he could do justice to it.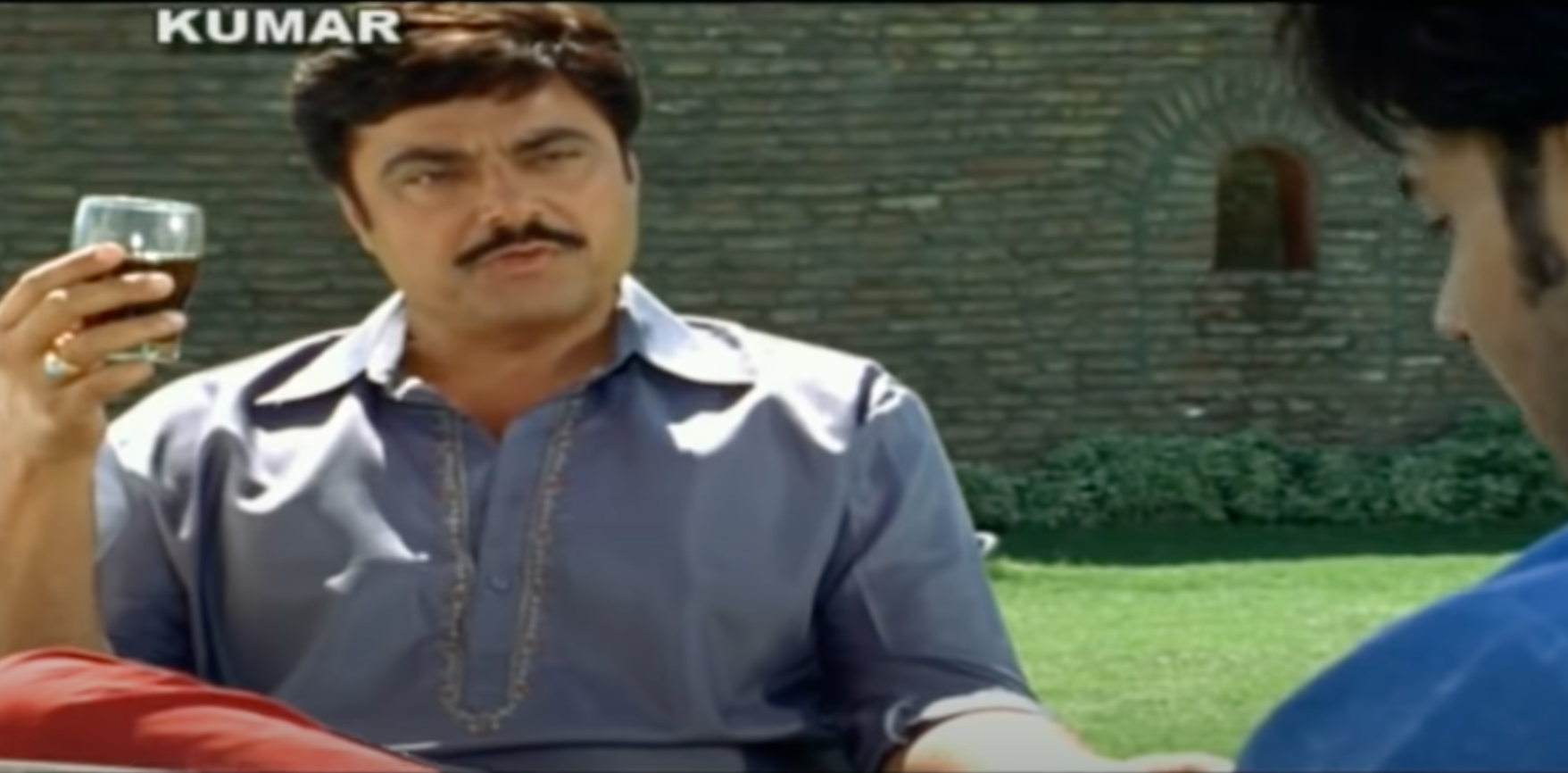 It was a special appearance and after this film, he jumped back in the game as Manmohan Singh ji signed him for his film Mera Pind-My Home. Manjit Kular was given the option to choose between two roles, that of Guggu Gill's wife or the negative role of the mother and she opted for the latter, just for a change. Rana Ranbir, Goldie Somal, Mannat Singh (Sukhi Pawar), Prabhleen Sandhu, etc were finalised one by one. We had initially approached Gippy Grewal for Gavie's role and he was even ready to do the film, but he had to leave for his overseas music tour thus the role landed in Gavie's kitty. If Gippy would have done the film then this one would have marked his acting debut. For the heroine opposite Goldie Somal, I had finalised Kamal Khangura but she had her final exams going on that time. She said she could report only after 2 PM for the shoot, so Sania Pannu was signed. Late Gurkirtan played a one of its kind role in the film, that of a villain who drives an old scooter and does not have any gang of goons but manages to create trouble in everyone's life through his scheming character." Also Read: Celebrating 40 Years Of The National Award Winning Punjabi Film Chann Pardesi - Exclusive Interview & Trivia Inside
A family drama with tragic end, was it not a risk?
"Had I gone for a happy ending, the message on dowry system would have been lost."
Box Office
"We made the film in a very modest budget. There were frankly no expectations from the film but it did well in the interiors of Punjab. The film's theme connected with families. The dialogues and performances were appreciated by general audience," says Harinder Gill.
Produced by Dalwinder Lidher and Kanwaljit Dhillon, Mehndi Wale Hath had Guggu Gill, Manjit Kular, Goldie Somal, Gavie Chahal, Mannat Singh, Sania Pannu, Prabhleen Sandhu, Gurkirtan, Anita Shabdeesh, B N Sharma and Rana Ranbir in important roles.
The film had Punjabi music video models turned actors leading the cast. Back then in 2006, when there was buzz in Punjabi media about costly period drama films like Waris Shah and Dil Apna Punjabi, there, a small budget film like Mehndi Wale Hath turned out to be a surprise success that too with a relatively new cast. Also Read: Here's An interesting Story About Guggu Gill's Favourite Pakistani Actress!
Trivia
1.Mehndi Wale Hath was made in the budget of 32 lacs, while a Harbhajan Maan film around that time would cost over 3 crores.
2.The film was released among Bollywood biggies like Omkara, Corporate, Golmaal, etc.
3.Gippy Grewal was approached for Gavie Chahal's role.
4.Kamal Khangura opted out of the film due to her exams.
5.Film was wrapped in twenty days.
6.Mehndi Wale Hath was initially planned as a Tele Film.
7.Daljit Kaur was first offered the role of Manjit Kular.
8.Mehndi Wale Hath was inspired by a Pakistani film Anokha Daaj.
9.Before Mehndi Wale Hath, another Punjabi film of the 90s, Sheran De Putt Sher, was made on the same subject.
10.Manjit Kular, Gavie Chahal and Prabhleen Sandhu later acted together in a Hindi seriel 'Mohe Rang De'.
11.Manjit Kular made her comeback in to Punjabi films almost after eight years with Mehndi Wale Hath.
12.The participants on the musical contest show of a channel would frequently sing the song Mehndi Lagdi Muqqadran Naal by Rani Randeep from this film, every season.
13.Master Saleem did a special appearance in a song.
For those who wish to watch Mehndi Wale Hath, here's the video below:
---