On the occasion of Guru Purnima, late singer Sardool Sikander has been awarded posthumously. His wife and veteran actress-singer Amar Noorie has also been appointed as the head of International Artists Forum. Earlier, late singer was holding this responsibility. On Saturday, a meeting was held at their place in Khanna which was attended by large number of eminent artists including BJP leader and singer Hans Raj Hans along with other dignitaries including singers like Babbu Maan, Hardeep Grewal, Inderjit Nikku, Debi Makhsoospuri and many more.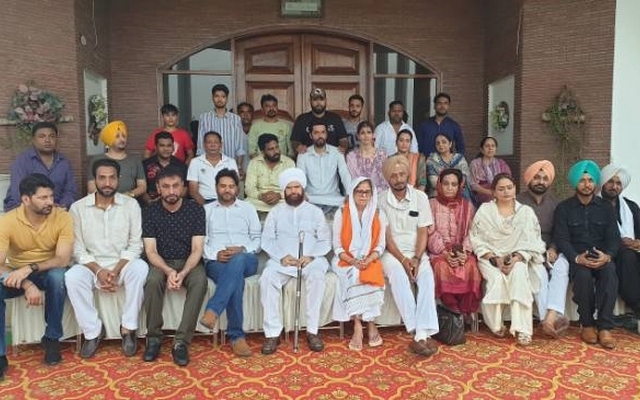 During the meeting, Hans Raj Hans proposed the name of Amar Noorie where all the artists unanimously supported this proposal.
Hans Raj Hans expressing his regards towards Sardool referred him as the 'biggest contribution' to the world and said his family is the rightful owner of this post. He also said that the entire artist fraternity stands by Sikander family. Also Read : Actress Tanvi Nagi Announces Her New Clothing Line 'Tanvi Nagi Closet'!
Amar Noorie on holding the responsibility said, though no one can replace Sardool Sikander, she will try to live up to the faith expressed by all the artist brotherhood. Furthermore, she will always be indebted to the artists of the music world and that she will raise the problems and issues of the artist world vigorously.
Well, that's a great news and a well-deserved designation she has been appointed for. Wish her all the luck for this new responsibilty and congratulations from our side.
---