There have been a lot of instances when much-hyped projects have also received an 'okish' response. The similar instance happened when first song 'Chu Gon Do' from Karan Aujla's much awaited album 'Bacdafucup' was released.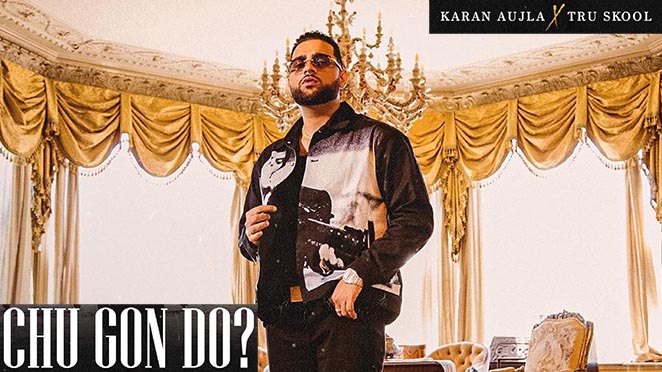 Actually, when the song was released, a lot many people didn't like the music of the song and went on to blame the music producer for 'spoiling' the song. Not only this, some of the trollers went on to abuse him. The song was anticipated to be a huge track from the debut album. Even the hype surrounding the song marking TruSkool and Karan Aujla's collaboration was also very high. However, when the song was officially released all the expectations fell flat.
So, music producer G Sidhu came out to support his fellow music producer. So, in a series of posts shared on his Instagram story, he wrote, "some of the so called music listeners (more like bhediaa) switch so fast&act like they know it all based on one song's response, yet they neglect history while taking things into consideration", read one of the excerpts from the posts shared. Have a look at all the posts he shared! Also Read : Punjabi Singer Prem Dhillon Receives Death Threats, Gangster Booked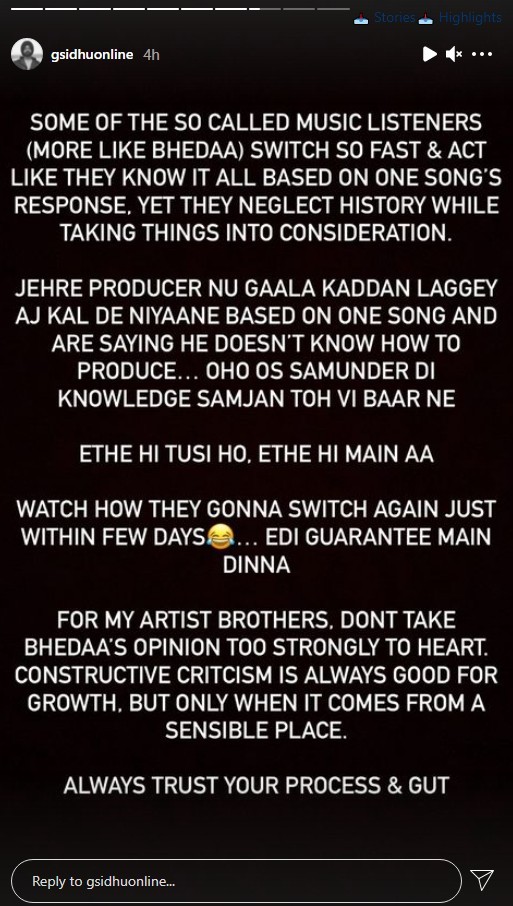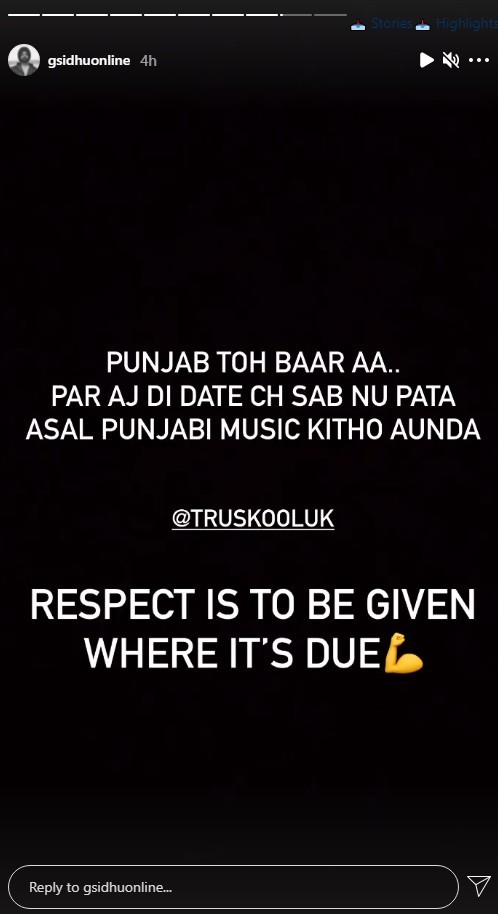 As soon as he shared the post, people started to target G Sidhu as well. So, he gave a befitting reply to them as well.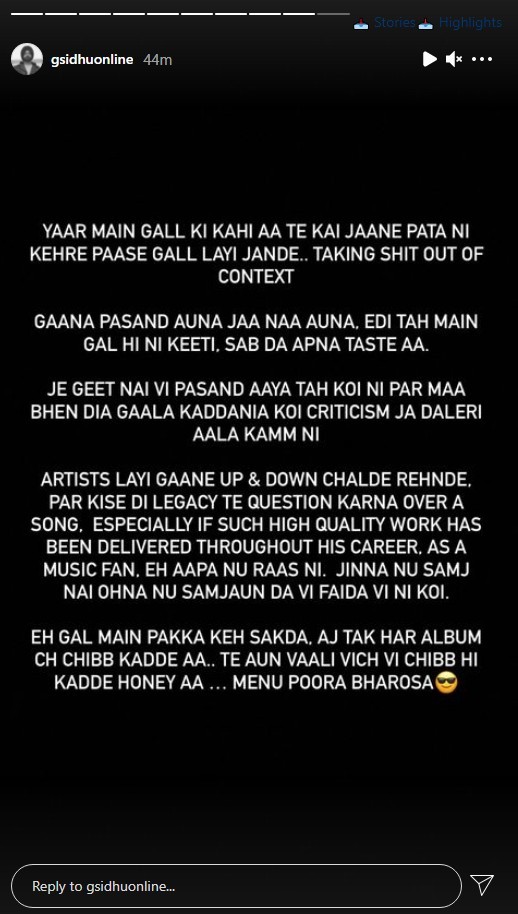 It is important to mention here that we could not really find even a single comment criticizing the music producer but there is a high possibility that hatred must have spread in his DM's and if it is so, then G Sidhu's gesture of supporing Tru Skool was really sweet. Isn't it?
Actually, this needs to be implemented at the times when trollers find it easier to criticise anyone or everyone on social media. Also, we have been seeing a lot of instances lately also where Pollywood artists are also backing each other! Also Read : Bang On! Aamber Dhaliwal Gives A Befitting Reply To The Trolls Condemning Her For Wearing A Bikini
Needless to say, TruSkool has given some really superhit tracks like 'Radio', 'ElSeuno' sung by Diljit Dosanjh and many more. If somebody hasn't liked 'Chu Gon Do', it is very much fine but to abuse somebody can never be justified.
---