We all know the stardom that our Punjabi superstar Diljit Dosanjh enjoys not only in India but globally as well. But now there is one another instance that proves it again!
So, recently, American entrepreneur Jason Calacanis shared Diljit's latest track 'Umbrella' on his Twitter account and appreciated the track and wrote 'Catchy', in response to which Diljit also retweeted the tweet with a smiley and folded hand emoji.
This was not all as, Jason again replied to the retweet and expressed his wish to be in singer's next music video and wrote, "I want to be in the next video as a hype man" and 'Super Singh' actor as down to earth he is replied humbly, "Anytime Brother (with a smiley and folded hand emoji)".
And this little but interesting conversation grabbed all the eye balls creating a buzz on social media. Ever since then fans of Diljit are going gaga over it. Have a look at the tweets showing fans excitement! Also Read : Diljit Dosanjh Is A Global Super Star. Here's Why!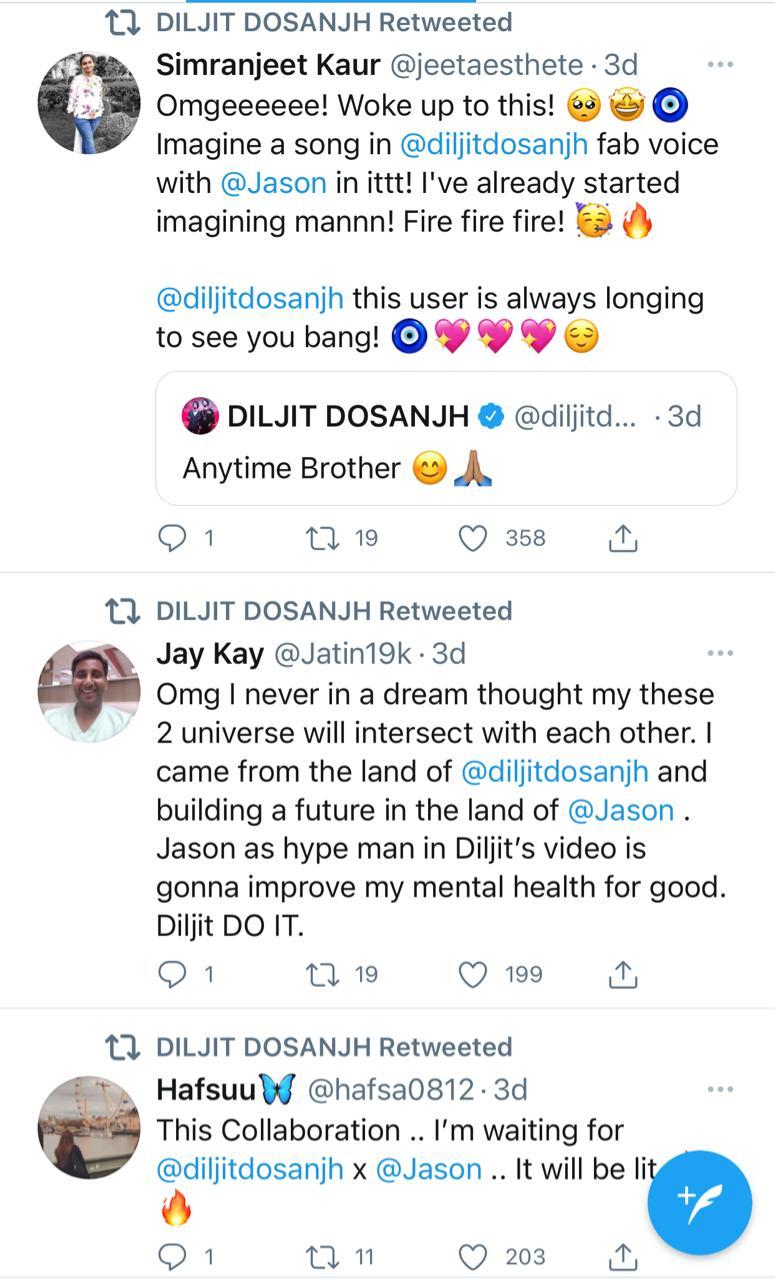 Well, this conversation nodoubt is no less than a treat for Dosanjwala's fans but also once again proves that this global superstar is actually 'born to shine' and we really are proud and happy for him!
---