On the occasion of 15 years of the release of the 2006 Punjabi film Baghi, Director Sukhminder Dhanjal shared a post dedicated to this National Award winner. We reached out to him to get some behind the scenes information of the film which faced backlash and on the other hand won laurels, both at the same time.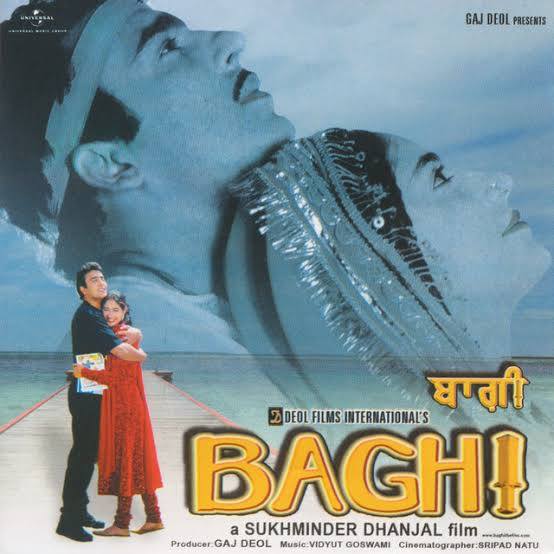 Check out some rare and unknown trivia about Baghi
Sukhminder Dhanjal shares, "I had actually written a rough script in 1988 for Baghi. In Mumbai, I have worked as an assistant to big directors like KC Bokadia, Pankaj Parashar, K Bapiah and Ravinder Peepat. While working on Ravinder Peepat's 'Aao Pyar Karein', I had a discussion with the film's cinematographer Sripad Nadu and told him that I wish to turn an independent director. He promised me that he will be the cinematographer of my debut film and he did keep his promise. I narrated the subject to a few but was told that it is too heavy and controversial for a first-time director. So, I was suggested that I should make a film on some other subject and put Baghi on the back burner. Then I started working on Mela (1997-starring Girja Shankar, Amar Noorie, Chandni Toor, Ajay Mankotia, Nirmal Rishi & Sardar Sohi). Mela was acclaimed and did well. It's premiere was held in Arora Palace, Ludhiana. On the premiere of Mela, I met Gajj Deol, a businessman who was also the husband of star Punjabi actress Daljit Kaur. He liked Mela and expressed his desire to make a quality Punjabi film. Later, I went to narrate the subject of Baghi to him and he immediately gave me the signing amount for the film."
How did he finalise the lead cast?
"I was absolutely clear in my mind that I only wanted Om Puri for the central role. I could not have given it to any other actor. The role required someone whom the audience could take a message from. Luckily, Om Puri was in Shimla for the shoot of a serial of Girja Shankar. I went there and narrated the subject to him. He liked the story and asked me to give him a bound script. I completed the whole script and contacted him again. Though he was busy with other projects but after reading my script, he was impressed and told me that he had seen such detailing only in English film scripts till now. Also Read: Celebrating 10 Years Of The Release Of Navaniat Singh's Dharti - Trivia Inside!
He then inquired the number of days that he had to invest into the shoot and I requested him for his 2 weeks at least. He said that he cannot give bulk dates for two weeks due to his other films so we planned two shooting schedules with him.
For the hero's father, I had Sunil Dutt saab in mind. He even said yes to the offer, but backed out later, on health grounds. Then Kulbhushan Kharbanda was considered but he had a busy schedule. In fact, Om Puri personally called him to consider the film but he said he could give dates only after a month. It would have been difficult to get combination dates for both the actors so I approached my friend Girja Shanker for the role. For the young male lead, I contacted Ajay Mankotia of Mela fame. Even though I had launched him but he was acting pricey. We signed Paramvir for the part and Gurleen Chopra was selected from our Chandigarh auditions."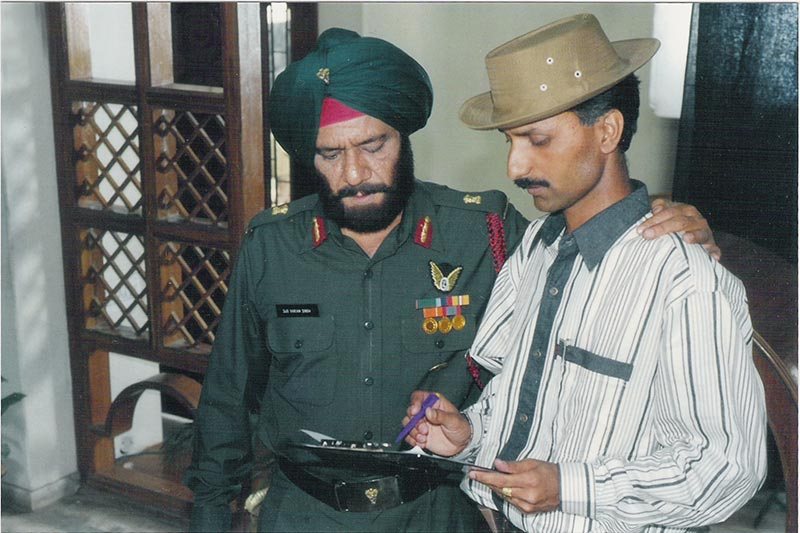 The producer Gajj Deol played a negative role in the film. Talking about the producer, Dhanjal shared, "He did not want to act in the film besides the fact that he had already done theatre. In fact, he asked me to create a role for his wife, actress Daljit Kaur. There was only one suitable role of the heroine's sister in law. Though it was an important role but it wasn't something for an actress of her caliber and stature. I was asked if the same role can be increased in duration. Even though Gajj Deol was the producer of the film, I denied saying that I cannot compromise with my script. Anita Shabdeesh was signed for that particular role. Sardar Sohi was already playing a grey shaded character of the heroine's brother. For another negative role, Gajj Deol was perfect as he had closely observed the butchers of Majha area."
Started in 1998-99, Baghi got completed by the year 2000 but the censor board highlighted a lot of objections in the film. Sharing more details Sukhminder says, "The committee wanted to delete the scenes which were important for the film. It was a long battle with the censor board and by the time the film got a clearance certificate, distributors totally backed off from releasing it. This further led to a delay and the film was stuck again. Finally, Kumar Films, the distributors of Mela, nodded to release Baghi and by 2005, we were all geared up to release the film. Unfotunately, it got into a controversy due to its subject of casteism. I was getting threats and threatening calls but I fought to release my film. Finally, it released in the year 2006. Also Read: Maamla Garbar Hai - The Game Changing Urban Punjabi Movie That's Now A Cult Classic (Trivia Inside)
It was being appreciated but at the same time there was demand of ban on it. All I can say is that my film was made a target for political gains as elections were round the clock. There was nothing controversial in the film. It talked about equality in the society through its message "Manas Ki Jaat Sabhe Ek Pehchaanbo" and it talked about the preachings of Sri Guru Granth Sahib Ji. Just when a positive word of mouth was spreading, Baghi was removed from the theatres."
But the National Award was quite a shocker for the anti-Baghi lot.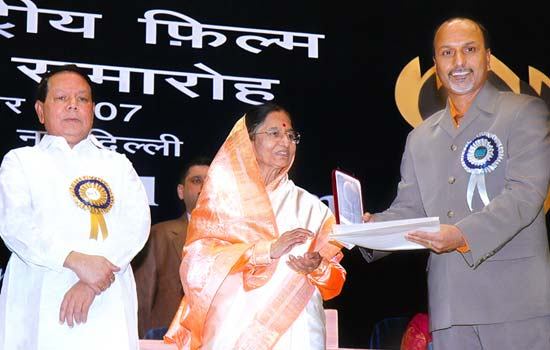 "I had never thought that my film would win the National Award! My intention of making the film was not to win an award but my only aim was to make a good film. It was Om Puri who suggested to fill the form for the National Awards. He was sure that Baghi will win the National Award. To my surprise, it was declared the Best Punjabi film. I was being suggested by my well wishers to file a case against the state government for banning a film which went on to win the national honour of the country and was awarded by the President. But after a long battle to release my film, I did not want to continue with another court battle," Sukhminder Dhanjal concludes with some good and a few bad memories of Baghi's shoot. Also Read: Celebrating 30 Years Of The Release Of Cult Classic 'Badla Jatti Da' - Trivia Inside!
Baghi had Om Puri, Paramvir, Girja Shankar, Gurleen Chopra, Gaj Deol, Jaswant Daman, Ashok Tangri and Sardar Sohi in lead roles. A film like Sairat, based on caste system, had inspired a Hindi and Punjabi remake in the recent past but much before that, Baghi had touched this very topic. Due to immediate ban after its release, Baghi underperformed at the box office but it's DVD and VCDs were in huge demand resulting in good sales.
Baghi Trivia
It took Sukhminder Dhanjal almost a decade to turn his script into reality. He had written the film in 1988 and the film was started in 1998 only to get delayed for six years after its completion in the year 2000.
It was the Punjabi debut film of actress Gurleen Chopra. The same year, she had another Punjabi release titled Hashar.
Sardar Sohi was credited as the writer along with Sukhminder Dhanjal. He had written additional dialogues in the film.
Baghi(Baaghi) is the most frequently used title in Indian Cinema. Sanjay Dutt, Salman Khan and Tiger Shroff have worked in films with the same title. Even during the 60s, there was a film called Baghi.
Sunil Dutt was considered for the film but he could not do it due to health reasons. Back then, Daljit Kaur was supposed to do a film under his home production and was quite excited about him being in Baghi but unfortunately things could not work out.
Kulbhushan Kharbanda was also considered for the film.
There was a Hindi song similar to the composition of Baghi's track Akhiyan Ch Paake.
Producer Gajj Deol's wife, actress Daljit Kaur, was considered for a role in the film but things did not work out. She remained on the sets and looked after the cast and crew, and even groomed Gurleen Chopra.
"Baghi graphically delineated the caste divide in modern day Punjab"- The expressed quote by National Award Jury.
Sukhminder Dhanjal's wife Late Manpreet Kaur Dhanjal looked after the costume department of Baghi.
The film's shoot took place in Ropar and Chandigarh.
Sardar Sohi used to help Om Puri in tying his turban for his character in the film.
---