Parma, who is also the CEO of Royal Music Gang has recently shared an emotional post on his Instagram account on the demise of his closed ones. On his Instagram story, one of the excerpts from his story reads, "My heart got shredded. You guys won't understand. Have you ever picked up your loved one's body on your shoulders you still won't understand because I have picked up 3 in a month?"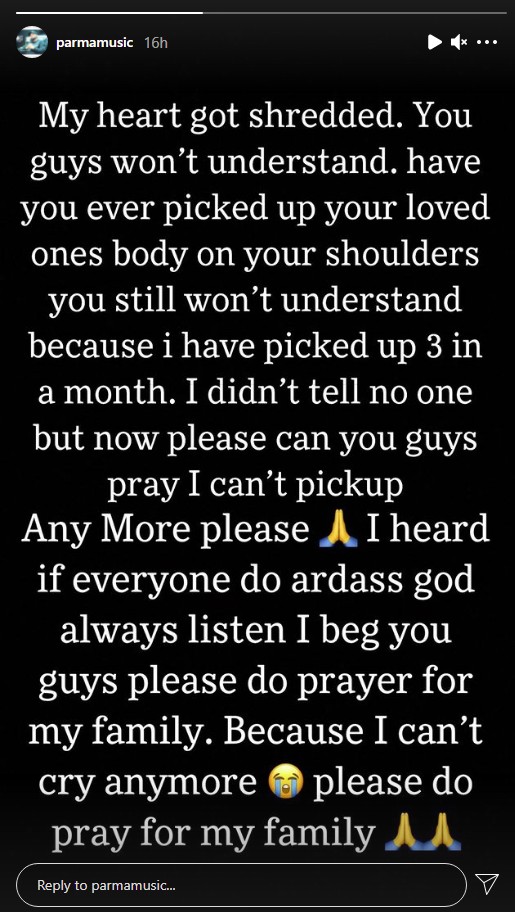 The same was shared by the famous singer Deep Jandu on his snpachat story as well as a gesture of sympathy. Also Read : Neerja Bhanot's Brother Aneesh Bhanot Passes Away!
Well, indeed it's a very sad and heart wrenching news. But we really wish Parma to get immense strength to bear the irreplaceable loss and tough times he has gone through. May god bless him and his family!
---