Have you ever paid attention to the art direction in films? The grand sets of Sanjay Leela Bhansali films might appear in front of your eyes when we ask you about Art Direction but how about Punjabi films? Did you ever get curious about this vertical in our very own Punjabi industry?
In the last couple of years there have been many Punjabi films which were based on period set up and to recreate the gone era in today's time, is in itself a big challenge.
Tirath Singh Gill is one constant name that pops up when one talks about taking Art Direction of Punjabi films to an all new level. The man has been associated with Punjabi films for quite a long time, as a matter of fact, this is his fifth decade in the industry!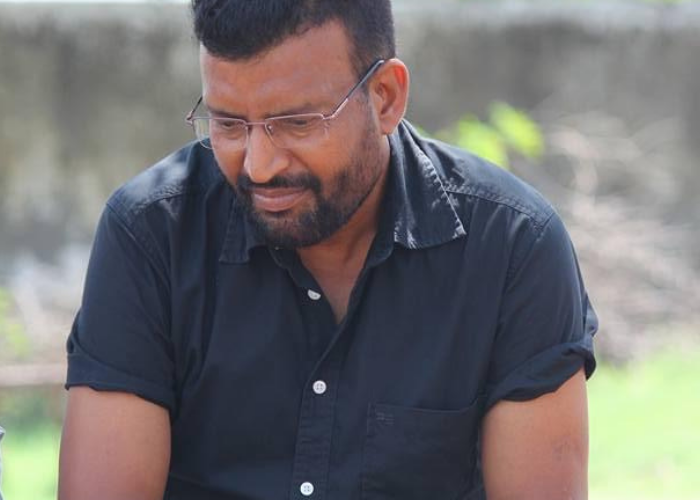 But how did he get into a profession that was not even heard of in Punjabi industry? For those who know the history of Punjabi Cinema, are familiar with the fact that in the gone era, the technical teams used to fly in from Bombay.
We caught up with Tirath Singh Gill to talk about his career choice, and his experiences in the industry. Here's what he had to share.
"I had never thought of getting into film world but like everyone else, even I was fond of watching films. In the early 70s, I visited my relatives in Pathankot once and by the time I was to return back to Patiala, a film crew from Bombay arrived in Pathankot. My relatives insisted me to stay for a while to see the shooting schedule. The film was Mann Jeete Jagg Jeet starring Sunil Dutt, Radha Saluja, Ranjeet, and more. The film shoot went on for a month and all this while I stayed in Pathankot. I got mixed up with crew and even helped them with small things.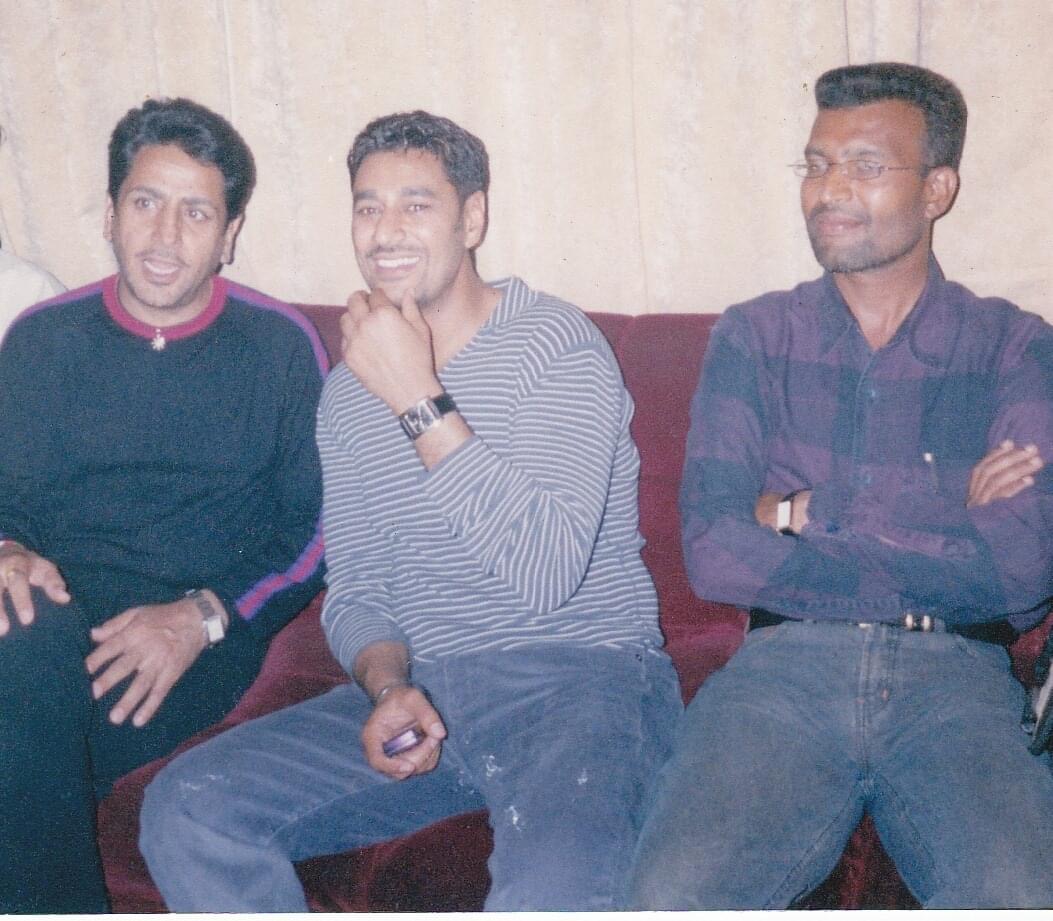 After its release, I went to watch the film and realised that I did have enough idea what the film was all about. I was surprised to see some songs in the film which were not filmed in Pathankot. I discovered later that the songs were shot in Bombay's Film Studios, which was again a surprise for me. I got inquisitive as to how they created sets with Punjab's backdrop in a Film Studio of Bombay. It was fascinating for me and I really wanted to know how these things work."
All this while Tirath remained in touch with a few people from the film crew. Finally, his first break came with the 1976 film Daaj.
"Daaj was Indirjit Hassanpuri ji's film with Dheeraj Kumar and Daljit Kaur as the lead pair. It was Daljit Kaur's debut film.We both started our film career together. Daaj was mainly shot near Ludhiana.I had worked on Art and arranged props for it. The film was a big success and everyone reaped benefits from it."
Since Punjabi Films were not being made very frequently, did Tirath ever think of moving to Mumbai (then Bombay)?
"Yes,I went to Bombay and spent quite a lot of time there. I worked under the famous Art Director CS Bhatti, he was my Guru. My first big Hindi film was Aapas Ki Baat (1981) starring Raj Babbar and Poonam Dhillon. Ek Chadar Maili Si was another great experience for me. Actually, we had created a set in a village in Maharashtra for Hema Malini's scenes and the village was to look onscreen as a Punjab village. It was indeed challenging. Rishi Kapoor and Poonam Dhillon's scenes were shot in Punjab near Nur Mahal. Waaris was another film that I did. The trend that got started was, je Punjab da backdrop dikhana hai ta Tirath nu bulao."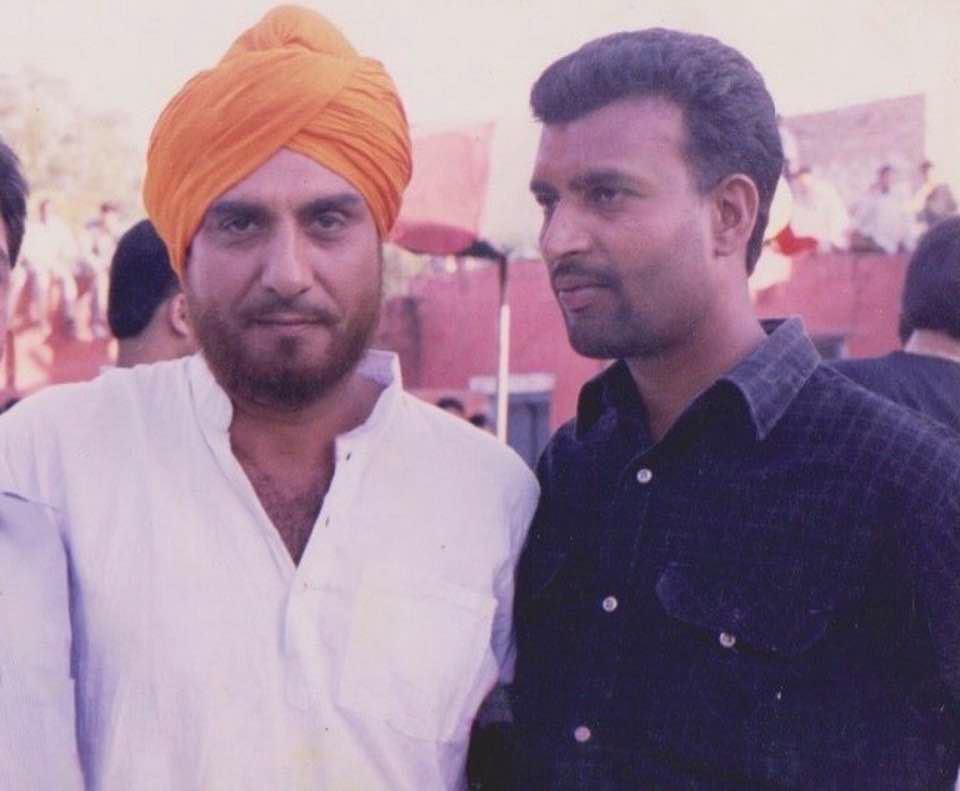 When he was already doing well in Mumbai, why did he choose to work in Punjabi films?
"I am a very simple man. When you have worked with someone like Manmohan Singh, you expect everyone to be as good and calm as him. Though I worked on Hindi films and have had good working experience but at large, you get to witness abusive atmosphere on sets, something I could not tolerate. If I had continued working there, I might have gotten into medical or temperamental issues like high bp or something. While working here, I am leading a very healthy life."
Tirath also tells us that he was witness of the unfortunate assassination of legendary Veerendra.
"It was tragic. I might have also been gunned down but I was pulled by Kaanu Mukherjee at the right time. He has remained a very good friend throughout."
In all these years Tirath Singh Gill has visited every nook and corner of not only Punjab but also neighbouring states like Himachal and Rajasthan.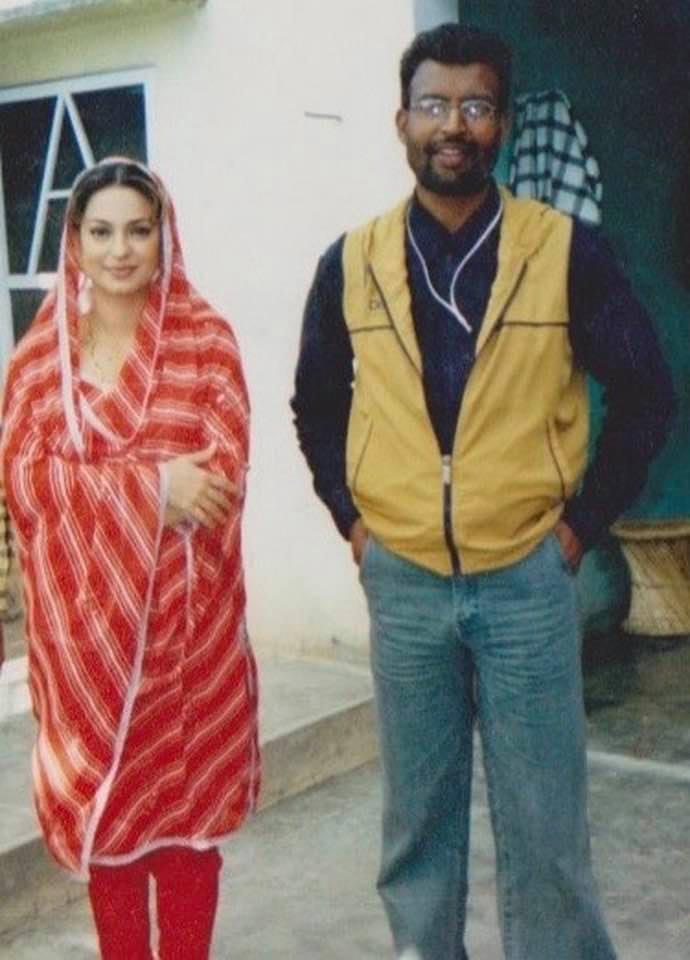 "When filmmakers brief me about the required background and location of the film, I know exactly where to get that location from."
Over the years Tirath Singh Gill has worked in some of the biggest films from different eras. From 70s social dramas like Daaj, Jugnie, etc to 80s action blockbusters like Putt Jattan De, Jatt Te Zameen and 90s comedy hit Mahaul Theek Hai to patriotic biopic Shaheed Udham Singh, to the game changer of new millennium (2000) Jee Aayan Nu, Des Hoya Pardes, Dil Apna Punjabi and last decade's experimental Dharti, Singh Vs Kaur, Shareek to current era films like Blackia, Laatu, etc, Tirath has many more films lined up for release. Wow..what a diverse experience..so precious!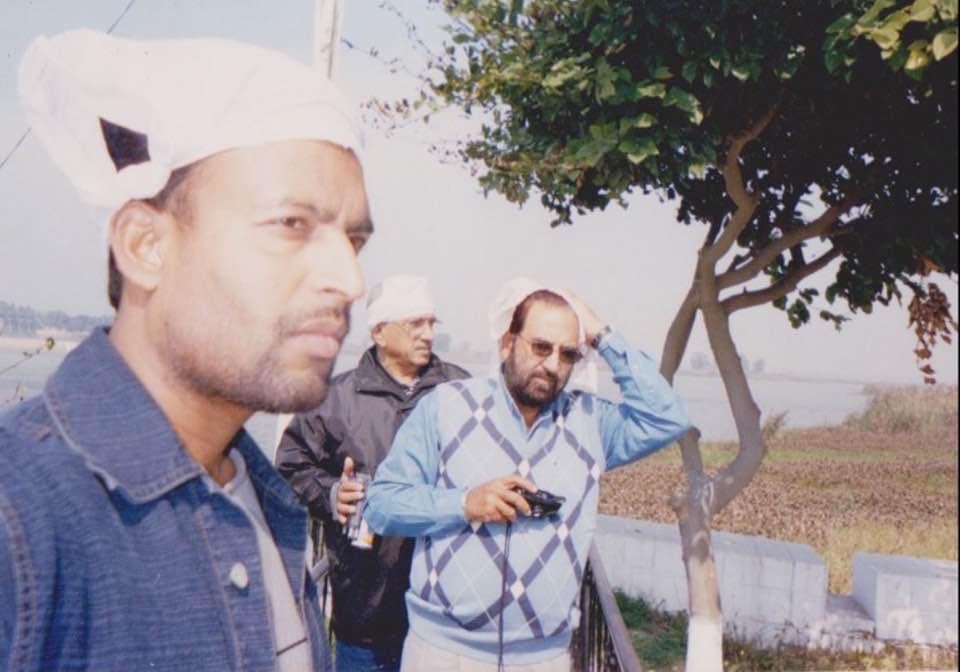 He likes to work with directors who are clear about what they want on screen, directors like Manmohan Singh, Navaniat Singh, to name a few. He feels that some new entrants know nothing about Art Direction. Tirath loves to go into minute details of the background and the time zone of the film.
"For Blackia and Laatu, I got old film posters and calendars of those particular years. Even though audience might overlook such things, but why to let a blooper happen. I have made mud houses, bull carts, old almirahs to old shops, and what not, for the films. For Laatu, the shoot was to happen the next day and we renovated an old house near Pakistan border quickly. Laatu's song Satt Pind was shot on Aditi Sharma, in that house."
What is his take on huge sets of Hindi films, particularly of Sanjay Leela Bhansali films?
"Those sets are great! You may get to see such sets here too only if Punjabi Cinema expands more pumping a little extra budget into their films. Wasiq Khan, the art director of Sanjay Leela Bhansali films is known to me. I feel happy for him."
How's the Punjabi film industry at paying their technicians?
"There are good paymasters and there are people who think they will get rich by saving money and not paying the deserving artists. It happens."
Any suggestions for those who wish to opt Art Direction as their career choice?
"I have heard about some new age youngsters who have joined the industry as Art Directors but know nothing about it. Merely placing a chair and table is not art direction. It's a job which needs dedication. If you want to pursue this field, first learn and most importantly, be honest towards your work."
While many might believe it was Angrej which started the trend of period films in Punjabi Cinema, but the true credit goes to Tirath Singh Gill,who presented the period era beautifully in Haani starring Harbhajan Maan and Mehreen Kaleka.
"Do you know even the Angrej team acknowledges Haani. They feel if Haani had not been made, they might have never thought of attempting Angrej," he boasts.
Indeed a huge compliment for the legendary talent - Tirath Singh Gill.
---