Sunil Dutt is known as one of the finest actors of golden era of Indian cinema. He had a younger brother Som Dutt who too followed his elder brother's footsteps, but could not gain the same level of popularity.
Sunil Dutt had already established himself as one of the top stars of the country and had started his own film banner 'Ajanta Arts'. Som Dutt joined him to look after the home production film banner. He assisted in the films made under their banner like Yeh Raaste Hain Pyar Ke, Mujhe Jeene Do and Yaadein. By then Som Dutt had learnt the basics of film production but chose to remain in the backseat to work as the production work assistant.
However, Sunil Dutt felt high time to launch his younger brother as an actor. Therefore, in 1969 Mann Ka Meet starred new faces including his brother in the main lead alongside Leena Chandavarkar and Vinod Khanna as the lead antagonist which went on to become one of the films of the year. It is important to mention here that Vinod Khanna and Leena Chandavarkar went on to become stars but Som Dutt could not make it like his elder brother in films. Also Read : What is The Connection Between Sardar Sohi's Acting Career & The 'Lal Salaam' Slogan?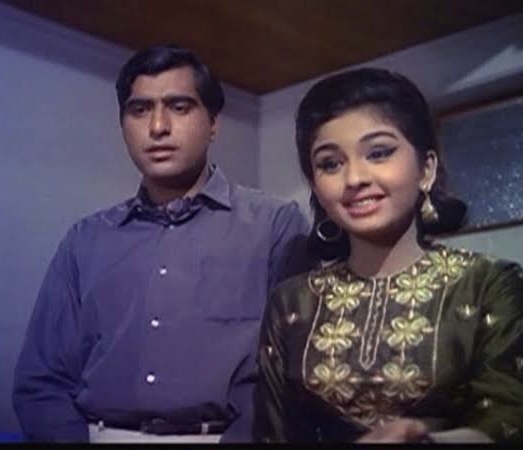 He then starred in films like Chandan, Dharti Ki God Mein, Ranga Khush, Aan Baan, Ganga Ki Kasam. In the film 'Dharti Ki God Mein', he was paired opposite Shatrughan Sinha's wife Poonam Sinha (then known as Komal), while Shatrughan Sinha was playing villain's role. But both Vinod Khanna and Shatrughan Sinha who played villains in Som Dutt's film switched to hero roles and later Som Dutt did supporting roles in few Hindi Films.
But let us tell you that apart from Hindi movies, Som Dutt enjoyed a short but successful career as the leading man in Punjabi Films. His first Punjabi film 'Nanak Naam Jahaz Hai' got record breaking success. He next starred in writer, producer and director Pushap Raj's 'Tere Rang Nyare' which was an another roaring success in Punjabi cinema. He was next seen in 'Satguru Teri Oat' and 'Shaheed-E-Azam : Sardar Bhagat Singh' ,the latter turned out to be one of his best performance. Also Read : Celebrating 50 Years Of Nanak Naam Jahaz Hai - Interesting Trivia Inside!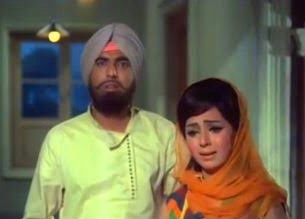 While he had offers from Punjabi films, he decided to venture in to film production. He started a film called 'Yaari Dushmani' with his brother Sunil Dutt, Vinod Khanna, Reena Roy and Daljit Kaur. But Vinod Khanna opted out of the film and was replaced by Kabir Bedi. After a while Kabir Bedi also left the film which led to delay in the film. Finally, Amzad Khan was signed for second hero's role. 'Yaari Dushmani' did well moderately.
Som Dutt then planned for few more films including one with Vinod Khanna but it was shelved. He was doing nothing on acting front, nor the film production turned out to be fruitful for him. So, he moved back to his Village Mandoli, Yamunanagar, Haryana.
He then spent most of his time in his village. Much later, he accepted a small cameo appearance in yet another Punjabi film 'Nadiyon Vichde Neer', but it was not a comeback for him in the acting field. After a prolonged illness he passed away in the year 2015.None of his three children (two daughters and a son) are associated with the film World.
While success in Hindi Films eluded him, but he could have achieved more in Punjabi films. But it's said he was too simple person to get affected by success or failure.
---