What would be your answer, if we ask you about the nickname of Jass Bajwa? Indeed, most of you would simply say 'Jass'. Isn't it? Actually that's the only name by which we all know him. Even very few of his diehard fans know about his real name Jaspreet Singh Bajwa, a name that he used to carry before becoming a celebrity.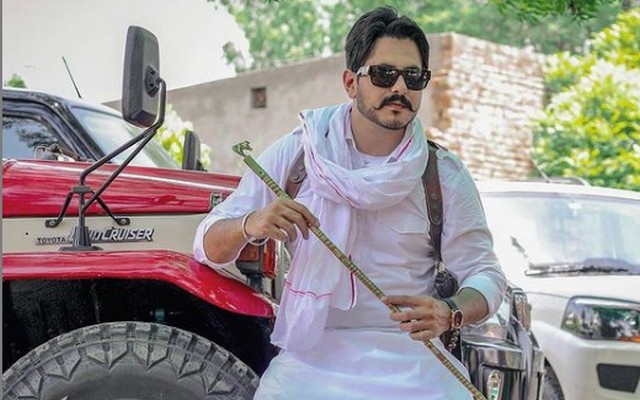 Nevertheless, you would be astonished to know that even 'Jass' isn't his actual nickname. His actual nickname is something that is known to very few people. In his recent interview, the 31-Year old singing star revealed that his actual nickname is 'Jassa.' This name was given to him by his mother and even today his close ones call him by this very name.
In fact when he became an artist, he wanted to carry this name but his friends were against this idea. Back in 2014, when his debut album was about to be released, his friends had told him to opt for another screen name. While Jass Bajwa himself wanted to opt 'Jassa Jatt,' his friends wanted him to go for Jass. This was so because his friends were of the idea that that audience especially females won't get along with this name. Also Read : Jass Bajwa's Hit Song That Was Refused By Every Leading Singer Of The Industry!
While Jass was of the opinion that once people will start embracing his songs, things like name or get up won't matter to them much. But eventually under the pressure of his friends, Jass went to change his name from Jaspreet Singh Bajwa. The change of name ultimately worked in the favour of Jass and his name became a talk of the town, soon after the release of the first album. Also Read : When Doctors Told Jass Bajwa That You Won't Be Able To Sing Again!
His nickname 'Jass' became so popular that his fans hardly bothered to find out his real name. That's the reason why it is often said "what's in a name?"
---