Do you remember the 2015 release Ishq Vich : You Never Know starring Hrishitaa Bhatt, Mukul Dev, Ather Habib, Shakti Kapoor and several others under the direction of Nagender Singh Chauhan.
Well, it's been quite some time that Hrishitaa Bhatt is away from the Punjabi industry so let us tell you what is she doing these days?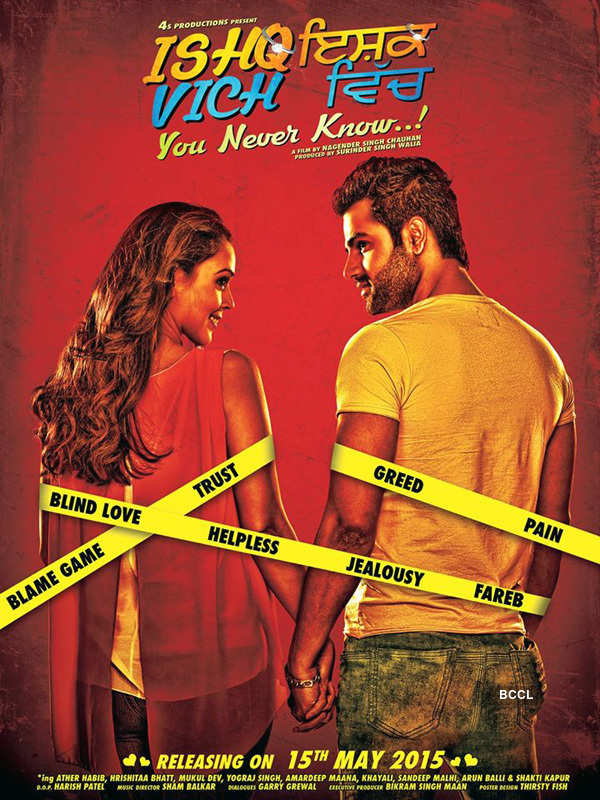 Going back to her career graph, how can we forget Hrishitaa's superb performance in Shah Rukh Khan and Kareena Kapoor starrer Asoka in early 2000s where she played the titular character's Buddhist wife who tried to lead the emperor towards a path of non-violence. Well, after that iconic film everyone was looking forward to see her in big projects but probably that was not destined.
TAKING IT EASY!
According to an interview published in around 2012-13, in The Times Of India, Hrishitaa had decided to take it easy: "There's a time when actors do everything that comes their way… being slow was a conscious decision as I was looking for some really good script, with probably good directors and banners. That's why I decided to go a little slow. And thus, I also did a couple of regional films."
So, instead of doing films she decided to co-produced a film titled Shakal Pe Mat Ja.
LOVE FOR DANCE NUMBERS
In one of the other interviews, given in 2013 to Free Press Journal expressing her love for dancing and how the stigma around dance numbers is being lifted with A-list heroines performing on dance songs she had said, "Wonderful dancers like Helen etc were once known for only dance numbers but now, off late, this is changing. People have started accepting big heroines doing it. Earlier if you were sticking to your expertise, you were type-casted but now people are accepting it.". She had confessed that she is open to do the dance numbers. But even that did not seem to work out!
COMEBACK IN WEB SERIES IN 2020
Well, Hrishitaa did not appear in any of the Punjabi films after Ishq Vich but still she did some of the projects like Bhai Ka Maal Hai, Ammaa Ki Boli and Prakash Electronics. But finally, it was in the year 2020 she finally turned towards OTT projects and starred in Chargesheet: Innocent or Guilty with Arunoday Singh. The series got a wonderful response from the audience.
During one of the promotional interviews for the series, talking about her role she had said, "Earlier, I was sceptical, not for the role. I wasn't sure about the web. But when I heard the story, I found it intriguing. As an actor to play a modern-day queen was a very different role for me. It was a well-tailored and well-etched character, so I agreed to do it". Also Read : "Punjabi Industry Must Adopt The Culture Of Bound Scripts''- Kesari Fame Actor Vivek Saini
Well, this is what Hrishitta is up to as of now. The web series is streaming on Zee5. But we really look forward to make her a comeback in the Punjabi industry too super soon.
---