UK-based International non-profit humanitarian organisation, Khalsa Aid has been working relentlessly in India by providing free emergency medical services to patients of coronavirus. Not just India, the relief organisation has been supporting medical networks across the globe.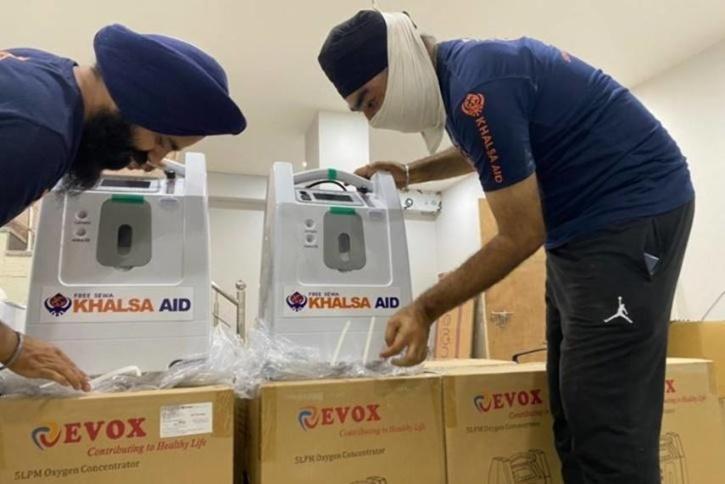 Earlier, Khalsa Aid had asked people to donate to their organisation so that they can purchase more medical equipment like oxygen concentrators for struggling hospitals in India. In response to that the organisation received a generous donation from the renowned author JK Rowling's charitable trust, The Volant Charitable Trust for the Covid Relief work in India.
Khalsa Aid shared the news on their official social media handle. The tweet read, "Wow! We are delighted & humbled to have received a generous, six-figure donation from @jk_rowling charitable trust, The Volant Charitable Trust (https://volanttrust.org) for our Covid Relief work in India. We are humbled by the support for our humanitarian work. #COVIDIndia". Replying to Khalsa Aid's tweet the Jungle Book creator expressed gratitude to the buyers of her latest book 'The Ickabog' which made the financial support possible.
This is not for the first time, The Volant Charitable Trust has extended their support through charity to British Red Cross, the Disasters Emergency Committee, United Way and Operation USA whereas Khalsa Aid was founded by Ravinder Singh after he was deeply affected by the plight of the refugees in Kosovo in 1999. Inspired by the teachings of Sikh gurus that promoted wellbeing for all, Ravinder started the international relief organisation. Also Read : Sunanda Sharma Volunteers At The Covid 19 Vaccination Centre
---