If you have seen Punjabi Films of late 80s to 90s, you might have noticed one regular name Kaanu Mukherjee in numbering, credited as Choreographer or Dance Master in almost every Punjabi Film of that period. Well, as the name suggests Kaanu belongs to Bengal. Now obviously you must be wondering how a Bengali babu became the most trusted and busiest choreographer of Punjabi Entertainment Industry?
Well, let us tell you that he has been associated with Films like Jatt Soorme, Jatt Te Zameen,Anakh Jattan Di,Kacheri,Tabhahi,Badla Jatti Da,Jatt Jiyona Morh,Jatt Punjab Da,Naseebo,Qahar,Subedar etc
So, we thought of talking to the legendary Choreographer Kaanu Mukherjee, who made many of Punjabi Legends dance on his fingertips. So, let's get to know him. Go ahead reading!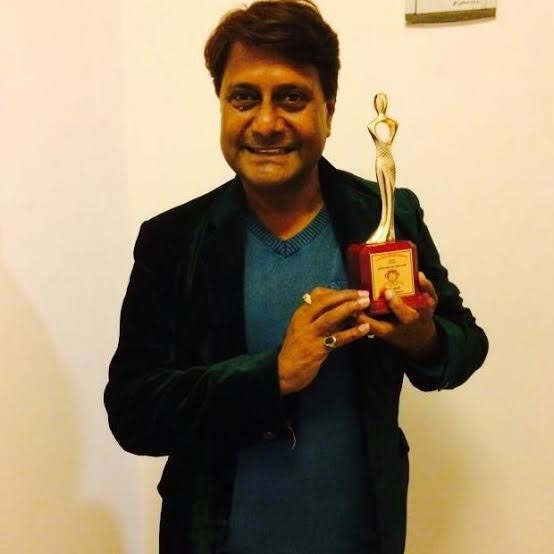 BACKGROUND:
Talking about his background journey, Kaanu tells, "I was born in Allahabad, Uttar Pradesh. While growing up I used to take part in Ram Leela and Dance stage shows. I learned Kathak and other dance forms in Allahabad. I wanted to do something in the field of dance, But my parents were against this idea. I got my father's government job after his death. But I could work there only for two weeks, as I did not feel like continuing with it.".
Tell us a little about your struggles that you had faced during those times.
I was still in my teens then I came to Mumbai to make a career in films. I got to meet choreographer Suresh Bhatt. Soon I was working under him then I worked in many films as background dancer. Rajesh Khanna, Hema Malini and Poonam Dhillon starrer Dard(1981) was one my first big assignment. Soon I got promoted as dance assistant from background dancer."
When did you get first breakthrough?
As a dance assistant, my job was to be at dance rehearsals and made actors learn their dance steps. I worked with every big star of that era Dharmendra, Amitabh Bachan, Jeetendra, Rajesh Khanna, Mithun Chakraborty, Kamal Hassan, Sunny Deol, Anil Kapoor to Hema Malini, Rekha, Reena Roy, Jayaprada, Sridevi, Meenakshi Seshadri, Madhuri Dixit etc. Even top Choreographers like Saroj Khan ji would encourage me to start working independently as a Choreographer.
During outdoor shoot of Ghulami in Rajasthan I was with the film unit. I was suddenly told Kaanu will choreograph the song. I told JP Dutta ji that I have no idea about the camera angles. He said don't worry about the camera, I will take care of that, Just focus on the dance. The song was evergreen Zeehale Muskin. It was a big break for me.
Do you ever had a downphase in your career?
So, recalling those old times, Kaanu Mukherjee tells just when he was all set to make it big he met an accident. "I met with an accident in Delhi.My leg got fractured and foot was badly injured.It was the time when I had offers coming my way as independent Choreographer, but I could not take them up as I was bedridden for a long time.By the time I recovered I had to start from the scratch again."
Working in Bollywood, how did Punjabi movies happened?
I was working in Hindi Films,but nothing substantial.Then I got an opportunity to choreograph all the songs of a Bhojpuri Film.I joined Punjabi Films, all thanks to Priti Sapru ji.She recommended my name to Veerendra ji.Now Veerendra ji might have felt how this Bengali lad would do justice to Punjabi Songs,So Priti Ji suggested to shoot one song with me as a Choreographer in Bombay and If he liked my work then I could join them for Punjab a song schedule.So I did one song of the Film in Mumbai,Veerendra ji was impressed and I did other songs of the film during Punjab Schedule.That film was Jatt Soorme.It was my first Punjabi Film as a choreographer.
The Black Day of Punjabi Cinema
It's a known fact that Legendary Actor Producer Director Veerendra was assassinated while shooting for a song of the Film Jatt Te Zameen.The song was being choreographed by Kaanu Mukherjee.
Reminiscing his memories working with him he tells, "Veerendra ji was such a lovely person.He would take care of everyone in the unit.There was a grapevine that some people have been following our film team.Veerendra ji would say we are artists and people love us, why would anyone harm us.We were shooting for the song"Munda Patt Leya" at night.Suddenly there was a sound of bullet fire.It was so shocking and I fell unconscious.It was very unfortunate."
Was it not difficult for you to choreograph songs for a language you were culturally not aware of? (Cultural difference)
When it came to dance,I was always a good learner.I would listen to the song and then would try to understand the lyrics.Gradually I learnt Punjabi.So there was no difficulty as such.In fact I have done choreography for every Indian Language. So far, Assamese is the only film industry I am yet to work in, I have worked down south,in my mother tongue Bengali films to every another Indian regional Film Industry.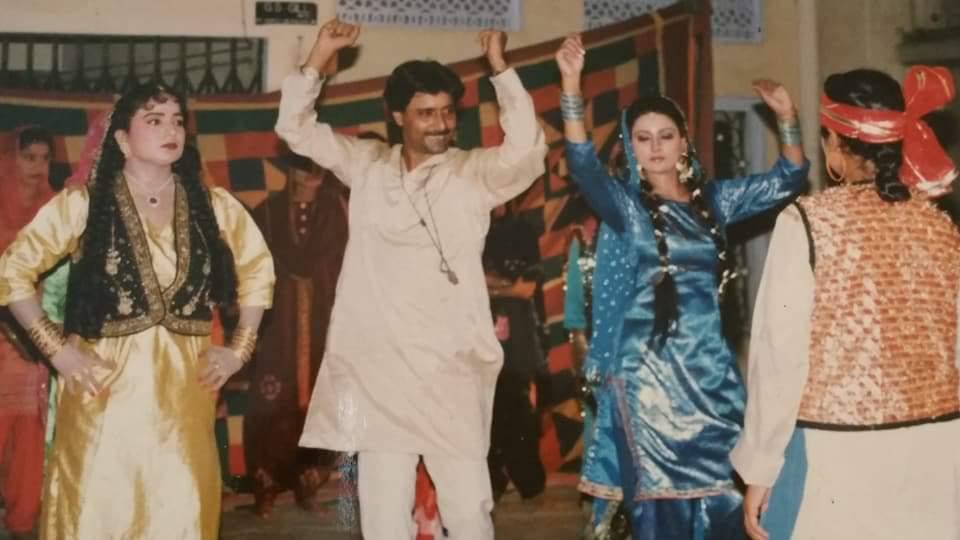 If you were to choose, which one is your favourite Punjabi actresses?
I became part of a Punjabi film Industry due to Priti Sapru ji,I will be always thankful to her.I have worked with every star Punjabi film actress.Daljit Kaur Ji was born in West Bengal,so she was fluent in Bengali.We used to talk with each other in Bengali much to the amusement of rest of film team.I worked a lot of with Rama Vij,Manjit Kular,Upasana Singh,Ravinder Mann,Kimi Verma,Neena Sidhu and many Punjabi singers.Amar Noorie was so sweet,I had done choreography of some of her popular music videos.All these ladies were like my sisters and I had never had any problem with them.
While Punjabi actresses were good at dance,same cannot be said about Punjabi actors and singers.How did you manage ?
There were some,who were good at dance like Gurdas Mann ji was such good performer.While Guggu Gill ji and Yograj Singh ji had their own style,I would give them dance steps,that they could easily perform.I had done music videos of Malkit Ji and many other singers.I would give dance steps to them in their own comfort Zone.So it was not difficult for me or them either.
So, how was your overall experience in Punjabi Film industry?
It was really great. This industry gave me a lot. When there was dearth of Work in Hindi, it was Punjabi Film Industry which made me stand on my feet. After Veerendra ji's death I was being told don't go for work in Punjab.But I never cared,I was like I would rather die in land of Punjab.Iqbal Dhillon ji was also a big help.People in Punjab are so caring.
In Hindi Films there are proper film locations but in Punjabi movies, shoot was being done in open. So, was it difficult for you to work in the presence of local crowd.
No..Never..They were really sweet.The village people would welcome us.Oh aaja puttar khana kha lao..lassi pi lao..Punjabi People are generally very affectionate and loving.
Back then and even now it is said Punjabi Film Industry is not good at paying their artists. Have you ever faced any such situation ?
I don't know about others but it never happened with me. They would say "Aah Le Kaanu Paise fadh le" (Kaanu Take the money). I used to be like "Pehle Kaam to poora kar lein", director would say "Oh nahi pher Producer kol Paise khatam ho jaane". So I never faced any issues regarding payment.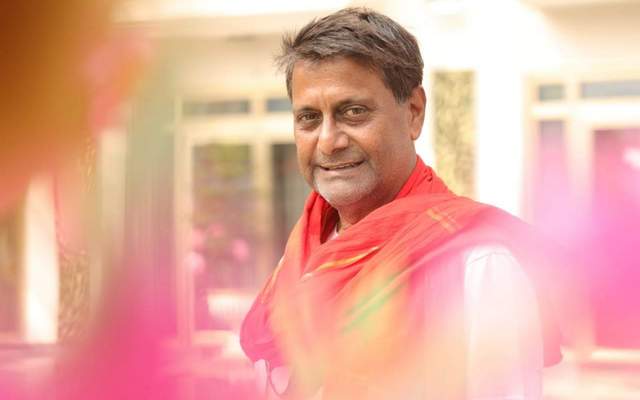 Was there any pressure on you him to give actresses any vulgar and raunchy moves?
Yes,some directors or producers would request for tadke wala gaana.I might have given such dance steps at some instances.But then all these girls would trust me so much, so it was unethical for me to take advantage of it.Ultimately I would tell Director and producer,that it would not look good and they would understand.
How do you look at the current dance scenarios?
Things does change with time,I evolved myself accordingly.But more than dance work atmosphere has changed,earlier whole film unit was like a family but that good bonding is not there as anymore.But its more on a professional level.
During the declining phase of Punjabi Cinema,Kaanu started getting offers in Bhojpuri Films.In Punjabi he had done nearly 100 films and almost 300 Punjabi Music Videos.But in Bhojpuri he had made sort of record,as he has been associated with 1000 Bhojpuri Projects.In Bhojpuri he is known as one of the most respectable person and he had won almost every popular award of Bhojpuri cinema.
Does he feel his contribution is undervalued by the Punjabi Film Industry ?
One does feel sometimes, 'mujhe bhool to nahi gaye'.But then Punjabi Film Industry has given me so much,I cannot complain.Even if today i get an offer to work in Punjab,I will leave behind everything to work in Punjabi Industry again.Last I worked on a film which had Miss Pooja in the lead.I would love to work in Punjab again.I learnt Punjabi while doing Punjabi Films, hun Punjabi bhulda ja reha(now i m forgetting the language).
Kaanu Mukherjee never got married,but he had two adopted daughters,While one of them is married,second one is doing her Hotel Management Course.Sai Baba devotee Kaanu is content with his life.
Well, signing off he thanked us for reminding him the good old years of him when he was active in Punjabi films.
---