Actor turned activist Deep Sidhu who was arrested in connection with the Red Fort violence on Republic Day, has been granted bail by a Delhi court. The order passed by Additional Sessions Judge Nilofer Abeeda Parveen of the Tis Hazari Courts reads, "...the present application is allowed and accused Sandeep Singh Sidhu @ Deep Sidhu is granted regular bail in case FIR No. 96/2021, subject to his furnishing personal bond with two local sureties in the sum of Rs 30,000/- each to the satisfaction of the Ld. Trial Court/Duty MM.."
The Court has directed Sidhu to deposit his passport with the Investigating Officer (IO) and ensure that the phone number given by him to the Officer is switched on throughout with "location activated and shared with IO". The Court has also directed Sidhu to not influence, threaten, intimidate witnesses or tamper with evidence in any manner whatsoever.
Sidhu was arrested in February from Zirakpur near Chandigarh days after the Delhi Police announced a cash reward of Rs 1 lakh for information leading to his arrest. As per the prosecution, Sidhu was the main conspirator behind the violence at Red Fort. Relying on a series of interviews given by Sidhu, the prosecution said that his intention was to create violence and disregard the national flag. The police apprehended that if he is released on bail, Sidhu would destroy evidence.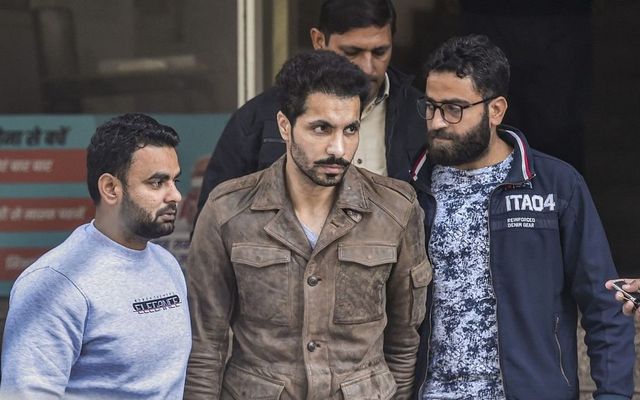 Seeking bail in the matter, Sidhu argued that his implication was a "classic case" of trial by media and that he was just a peaceful protestor exercising his fundamental right. As per Sidhu, he was not even present at the Red Fort when the violence took place. He maintained that he had not called for any tractor rally and that there was nothing on record to show that he indulged in violence or instigated it.
Sidhu also denied the prosecution's allegation that he instigated one Jugraj Singh to hoist the Nishan Sahib flag at Red Fort. He contended that he did not even know Jugraj Singh and that whether hoisting of the Nishan Sahib flag was a criminal offence was itself a matter of debate. Sidhu also said that chanting religious slogans was not a criminal offence, and did not incite violence. Also Read: Tamil Actor And Comedian Vivekh Passes Away At The Age Of 59
Advocates Abhishek Gupta and Jaspreet Singh Rai represented Sidhu. Advocate KP Singh argued on behalf of the prosecution. Not only this, the public prosecutor appearing for the Delhi Police claimed that Sidhu was the main instigator of unlawful assembly and that he participated in the protest to create violence and disregard the national flag. Opposing Sidhu's bail application, the prosecutor claimed that if released, Sidhu will destroy the evidence as he destroyed two phones before he was apprehended.
---