If we talk about Sidhu Moose Wala and Deep Jandu in one sentence, there's no way we're not going to talk about the popular controversy that surrounds these names. The dispute that split the artists of Punjab into two groups. A while ago, the headline spread that it was Deep Jandu who leaked Sidhu Moose Wala's song, and we didn't see any reaction from Deep on it.
Apparently, he has cleared the air and told his side of the story.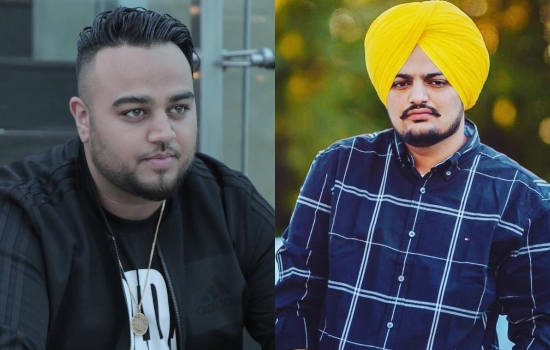 He recalled that when he worked with Sidhu on a song called "G-Wagon," he made it clear to Sidhu that they would be able to give him a song when they were available, as they had a lot of songs to release. After the song was finished, Deep and his team went to India to work on some other projects, and a couple of months passed. This was the moment when Sidhu called him and told him that the song had leaked. He urged them to release the video because the song was causing a lot of excitement among the audience.
Coming back to the main subject, he said, "There is no rocket science behind the leakage of the songs. If I'm a producer and someone is a singer, the only groups that would have knowledge about the song will be either his group or mine. The truth is, none of our songs has ever been leaked. The only songs that have leaked are the ones we've been doing for others. Also Read: Deep Jandu Credits His Success To Two People - Read To Know Who!
Apparently, Deep did only one song with Sidhu, and even that song was leaked. He had no details about the rest of Sidhu 's songs that had been leaked. On what prompted Deep and Karan Aujla to create a separate group from Sidhu, Deep said, "There was a situation where Sidhu was chilling with his friends, and someone recorded his words. Later, that guy sent the recording to Karan, and that's when the whole situation got on fire. Also Read: When Deep Jandu Waited For 5 Hours To Meet Jazzy B!
As far as Deep is concerned, he had to take a side and he chose Karan as he knew him better than Sidhu.
---