The movie gave audiences worldwide some wonderful moments that stayed with all of us. While the complete movie was iconic, we all would agree loving the scene that gave everyone the goosebumps.
Yes, we are talking about the scene in which Gurmukh Singh, the youngest soldier, was all fired up and took many opponents along with him.
Surmeet Basra, the man who portrayed Gurmukh Singh in the film, was one of the most exceptional performers, and he was the subject of admiration and love from all over the world. Since we don't see these scenes very much in the movies, we've been waiting to ask him about the emotions he's been through during this one shot.
Thankfully, he answered all our questions in an exclusive interview with GhaintPunjab.
When we asked Surmeet whether his thoughts about him growing in his profession took his head during the planning of this, he absolutely denied it. Infact, he said that this is probably the last thought to come to the mind of the artist because then he wouldn't be able to focus on his shot. Surmeet admitted that he only wanted to listen to what the director, Anubhav Singh, had to say, as he was the one in charge. While the production team took all the safety measures when filming the scene, he felt it was still very difficult to deliver that shot. Also Read: Here's The Comment That Would Remain Forever With Surmeet Basra After Playing Gurmukh Singh In Kesari!
Adding further, he said," Even the door through which he had to pass was ignited with the real fire. Although my whole body was covered with protective gear, my face was only protected with a gel because the director wanted to cover the nervousness on my face." So far as the amount of heat is concerned, he said he didn't suffer much as the fire suit he wore was absolutely frozen. In addition, they applied three additional layers of clothing and gel to cover his body. Although the entire scene took 3-4 shots to complete, one shot took approximately 30-35 seconds.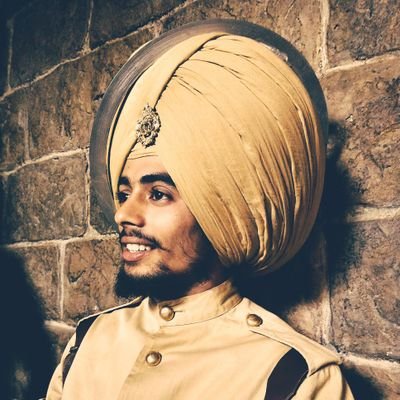 Well, we hope to see him in plenty of action after this brilliant performance. He also talked about his upcoming projects that you can know in this full interview here.
---