Although there are 100s of things which divide India and Pakistan but it takes only one thing to firmly unite them. And that one thing is Punjabi. Since this language is spoken extensively both in India and Pakistan that's why Punjabis of both India and Pakistan share a special bond with each other. Similarly, Punjabi artists of both countries are loved in the other. Pakistani artists like Nusrat Fateh Ali Khan, Arif Lohar, Alam Lohar, Shoukat Ali and Akram Rahi have a huge fan following in India likewise Indian legends like Gurdas Maan, Late Kuldeep Manak, Hans Raj Hans, and Babbu Mann also enjoy tremendous popularity in Pakistan.
Punjabi art lovers of both countries have humongous regard and passion for their artists. We often get to hear stories of how roads used to get empty and the shopkeepers used to close their shops, just to get a glimpse of their dear artists. Though the above-mentioned situation might sound hypothetical, it actually happened many years back when the legendary lyricist Makhan Brar visited Pakistan.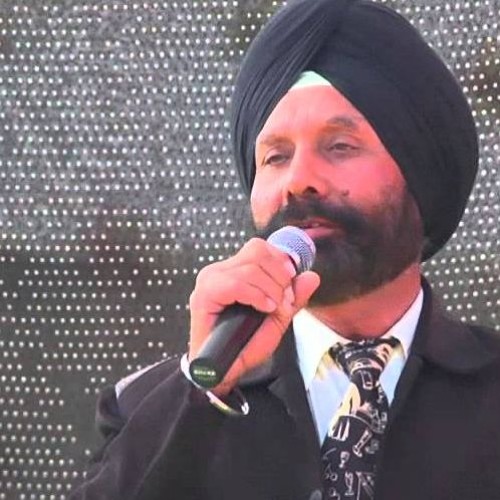 Makhan Brar who has been staying in Canada for a long time had already become a popular name amongst the overseas Punjabi speaking community of both India & Pakistan due to his songs. His popularity reached to an altogether new level when he released his infamous track "Delhi Te Lahore" in association with Gill Hardeep. This track created a strong buzz on both sides of the border. Interestingly this song was even played in the bus when former Prime Minister Shri Atal Bihari Vajpayee was on a bus journey to Pakistan in 1999.
After the release of this song when Makhan Brar visited Pakistan, he received military salutation. He also appeared on many Pakistani TV shows during that trip and when those shows used to air on TV people used to set aside all their chores just to see that show. In some areas, even shopkeepers closed down their shops to see Makhan Brar's program. Also Read: Here's Why Singers Are Scared Of Singing Some Songs By Makhan Brar!
For Makhan Brar this tour of Pakistan was like reliving Arthur Powell Davies's quote "The world is now too small for anything but brotherhood."
---