Famous actor Ajay Jethi known for his role of Shakir in the popular web series Money Heist has tied the knot with Kamini. A teacher by profession, Kamini happens to be Ajay's family friend.
Sharing a beautiful photograph with his wife, Ajay elated his fans with the news of his wedding. He quoted the picture with the caption, "Ji Ayeyan Nu Ji in Jethi Family…Waheguru Mehar bhari Nazar Banai Rakheo #justmarried'." (Welcome to Jethi family…May god shower his blessings #justmarried).
Talking exclusively to Ghaintpunjab, he shared about his relationship with his new bride Kamini and revealed the inside story of their alliance.
Ajay shared, "It was all co-incidental! One day my father showed me the photograph of a girl and there was a certain sort of connect that I felt wit her. On our first meeting itself, we kep talking for hours altogether, precisely speaking, 4 hours!". 'I was not sure but I really liked the way she was very understanding from the very beginning. She is very much okay with my ex-wife and my daughter," he added. Also Read: Money Heist Fame Ajay Jethi Is The First & Only Punjabi Film Distributor In Spain & Portugal!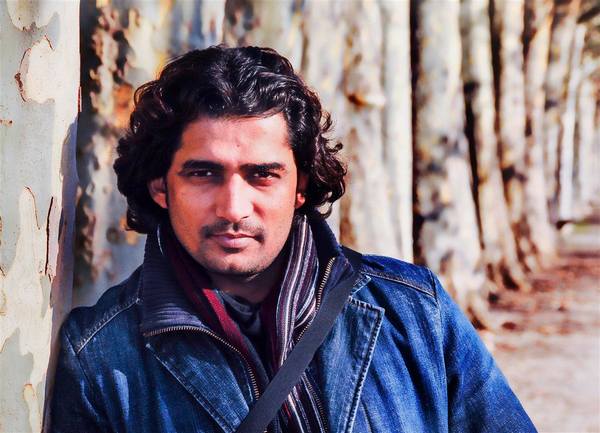 What is that one quality that you like about her?
"She has always tried to put her best foot forward and make our relationship better every day. She even went on to learn Spanish. Being an actor and living in Spain, my lifestyle is a little different, which she has adapted so comfortably. I really appreciate this quality in her," he revealed.

"It is an arranged cum love marriage because after having a courtship period of around 5-6 months, I got to know her even better and frankly, I have never met a girl like her. I had never imagined that I am going to marry an Indian girl but that is what was destined and I am happy about it. So much so, that as soon as I returned to India, I met her the next day and on the auspicious occasion of Mahashivratri, March 11, we tied the knot," Ajay smiled and signed off.
Awww...what an adorable story.
Here's wishing the newly weds an amazing life ahead! Congratulations you guys :-)
---