A small district in the northernmost part of Rajasthan, namely, Hanumangarh is all set for a gigantic Mahapanchayat on 13th of March 2021 with Sanyukt Kisan Morcha leaders and several Punjabi artists assembling for the showdown, one wonders why the emphasis is laid on a town with a total population of just over 1.5 lacs (as per 2011 Census) for such a massive build-up in Mahapanchayat?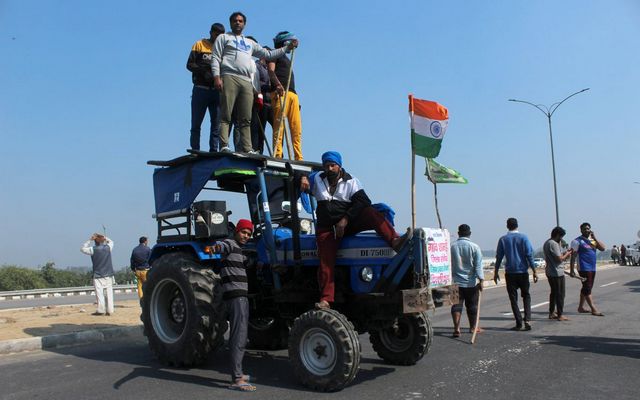 We all know that the on-going farmers protests around Delhi border has completed over 3 months with multiple rounds of talks between the farmer associations and goal failing to reach any consensus and the current situation reaching a stalemate.
In order to intensify the agitation and involve larger section of affected farmers all across the country, Sanyukt Kisan Morcha is constantly organizing Mahapanchayat in Western UP, Haryana, Punjab, Rajasthan and several other states to gain support and mobilise the movement to pressurize the Central Government to repeal the anti-farmer laws. Also Read: A Write Up About Farmers Protest You Must Read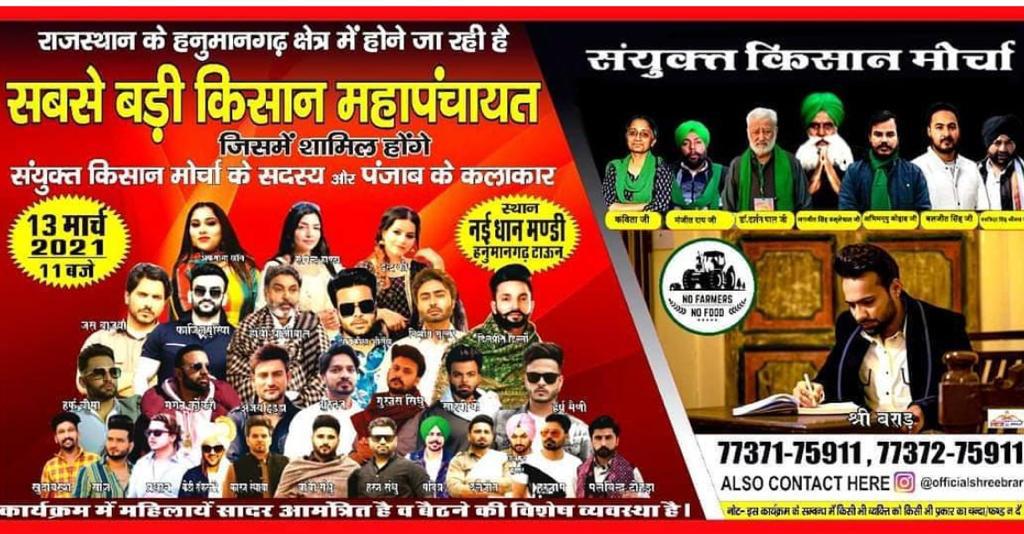 The selection of Hanumangarh is a completely strategic decision primarily due to the fact that the district's major occupation is agriculture and it is one of the richest belts in Rajasthan for farming. So much so that the district holds the distinction of being known as the food basket of Rajasthan along with Sri Ganganagar. However, this is not the only reason for Hanumangarh being chosen for the Mahapanchayat, geographically the town borders with Punjab in the North and Haryana in the east which makes it the most suited to assemble the famous Punjabi artists who have been quite vocal in their stand for the on-going protests. The message from the organizers seems loud and clear – to showcase the solidarity of the people around state borders and break myth of the government agencies who are trying to give a wrong impression by labelling the agitation as a state specific protests! Also Read: Who is Mahima Kaul? Why Is Her Resignation From Twitter Being Linked To Farmers Protest?
---