Although Punjabi is the 11th most widely known spoken language in India, it has gained popularity as a minority language in several countries where Punjabis have migrated. The effect of our mother tongue can be seen easily in countries such as Canada, UK, Australia, and even in the USA. If you're a Punjabi, you'll notice that there is no such thing as Standard Punjabi. People in different parts of this world add a series of dialects and varieties in the language.
Have you ever watched a Punjabi movie and thought, "The actor has been using the pronunciation differently"?
Well, in this blog, we'll cover 5 major dialects of Punjabi that add a different flavour to the language!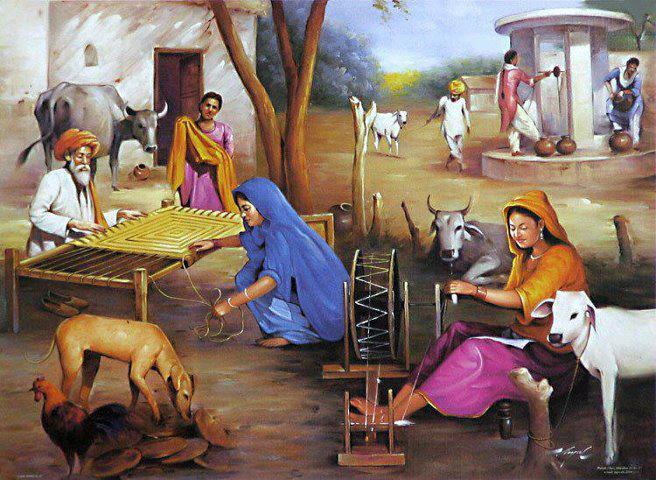 Majhi
Majhi is one of the most popular Punjabi dialects whose presence can be seen in the historical region of Majha. This region covers Lahore, Sheikhupura, Wazirabad, Nankana Sahib, Amritsar, Gurdaspur, Tarn Taran, etc.
Simply put, when someone says "Saadi Life", people speaking Majhi say "Haadi Life". Another example of Majhi is when they say, "Jaandya hai" instead of "Jaa Reha Hai".
Malwi
Malwi Punjabi is not only evident in the southern or central part of Punjab but also in northern regions of Haryana. The main areas are Ludhiana, Bathinda, Moga, Mansa, Ambala, Panchkula, and Sangrur.
In a normal routine, you'll see people speaking Malwi Punjabi like "Sanu Ki, Saadi, Ethe"
Doabi
The word "Doabi" is derived from "the land between the two rivers" and the rivers mentioned in this phrase are Sutlej and Beas. This region includes Jalandhar, Navashehar, and Hoshiarpur districts.
While people speaking Majha would say "Duja, Teeja", people speaking Doabi would say "Dua, Teeya".
Shahpuri
Also known as the Sargodha dialect, the Shahpuri dialect has derived its name from the Shapuri district. It is said about Shahpuri that it is one of the sweetest Punjabi languages.
Potohari/Pahadi
Although the language has its presence mostly in the Pakistan Punjab, you can find its existence in the language of people living in Kharar, Morinda, Samrala, and Rajpura. So, the next time you see any Pakistani play or drama that is using the sweetest language possible, they are probably speaking Potohari.
The Punjabi language is as beautiful as our land, Punjab. And it is the diversity that makes it so unique and interesting.
---